Support Chris's Dystonia Fight
My 14 year old son has a muscle movement disorder called dystonia, juvinile parkinsonism symptoms, with persistent tremors, speech disturbance, and extreme anxiety.  We are currently selling our house and trying to purchase a handicapped accessable house.  With his medical condition we have been facing great expenses.  We are in need of assistance in purchasing a handicapped assessable minivan to transport my son, assistance with pay for the medical expenses such as constant trips to Detroit to his Neurologist, and updating our new house to makeit handicapped accessable. 

The below video is of Christopher last summer in Motts Childrens Hospital.  He would have spells where his motions wer comparable to sezures.


Christopher Hippensteel was born in 2001 and grew up with a very normal lifestyle; he loves to wrestle, play with his brother his play station and was on a soccer league in the summer and a bowling league in the winter.
In 2010 at the age of 9 years old, he started with some memory issues and a tremor in his hand. At first it was diagnosed as ADD- Attention Deficit Disorder. In a short time it turned into spells where he got a stiff neck tilted back and was unable to speak. We then turned to a Neurologist in Kalamazoo who believed it to be Dystonia, which is a muscle movement disorder.  We took him to Rush Hospital in Chicago to see a Neurologist whom specializes in Dystonia.  They felt that it was Dystonia with something else also.  In 2011 he started seeing a Neurologist at the University of Michigan and began having spells of rage and anger with full body tremors.  By the end of 2012 I quit my job with the Calhoun County Equalization Department in Marshall, Michigan where I was working long hours to complete my job and work towards my last and highest level of certification in my career field as an assessor/Equalization Director and gave up my opportunity to obtain the highest level of certification and moved to Alpena Michigan where I still live and work as the Equalization Director, which is much smaller and faced a large pay cut but received the extra time I needed to assist my son. 
By February of 2013 we purchased a house on Partridge Point, a peninsula on Lake Huron outside of town, with 23 acres and became members of the Alpena Parkinson's support group as there were great similarities my son shared with the Parkinson's patients. At the age of 12 On July 16th, 2013 Christopher was admitted into Motts Children's where he was cut of one of his medicines to quickly causing Neuroliptic Muscle Syndrome, causing severe muscle breakdown, and was put into an induced coma.  After several days he was removed from the comma but was unable to walk and it affected his speech and would have complete body tremors which looked like seizures which he preferred to stay on the floor on a mat due to the consistent tremors and shaking of the bed. During his stay in the hospital they did a test which showed that he had no creation of dopamine, which the hospital had never seen before and was then diagnosed with juvenile Parkinson's disease, dystonia, Persistent tremors, speech disturbance, and anxiety. After 2 months in the hospital he was released on the 28th of September he was released and started outpatient physical and occupational therapy, as well as seeing a therapist and psychologist, with the recommendation to follow up with a neurologist and surgeon in the Mayo Clinic located in Rochester , Minnesota.
On Saturday, January 4th, 2014, my mother, wife, and Christopher flew to Rochester, MN to the Mayo Clinic to meet the neurologist and do some testing to see if they felt that Deep Brain Stimulation would assist him. This is a processes used for Parkinson's patients where a battery is placed inside your chest and wires run up your neck into two electrodes implanted in your brain to take the place of the dopamine. On Sunday he had an episode in the hotel lounge which causes him to be transported to the Mayo Clinic/St Mary's Hospital emergency room. He was admitted as a patient and his 5 day visit turned into two months in the hospital. He was in the ICU much of the time and spent his 13th Birthday in the ICU in an induced coma. He had a surgery where a tube was place in his stomach with a port on the outside of his stomach also know as a G-tube.  This is used to feed and provide him his medication. On February 6th, 2014 he underwent a Duel Deep Brain Stimulation Surgery where a battery pack was placed on each side of his chest with wires running up both sides of his neck to 4 electrodes implanted in his brain. 
On February 26th he was released back to the University of Michigan Motts Children's Hospital for in-house physical, occupational, and speech therapy.  By the end of February it was found that he had a buildup of water behind his right battery in his chest and was sent to ICU due to high fever and extreme tremors.  March 1st, 2014 was flown by the University of Michigan Survival flight back to the Mayo clinic where 20 ML's of water was removed from behind the right battery in his chest.
After the surgery the Mayo Clinic determined that he was no longer a candidate for in-house rehabilitation and was release to go home on March 28th, 2014. He currently takes medication starting at 6am every two hours until 10pm. Then at night he gets fed pediasure through the stomach port to provide him his nutrients.
While the surgery did help with the tremors they were unable to stop them completely and he currently has an extremely high anxiety level, and is going to have outpatient physical, occupational, and speech therapy. He is still unable to walk or talk and is getting a custom made wheelchair to fit his disability and possibly an I-pad/Dynovox that is set up with pictures that he selects and it will talk for him.  He is unable to be in large groups due to his anxiety level and cannot handle loud noises.  His quality of life has diminished down to close to nothing. It is for this reason we are listing our house for sale and moving into town so we can take him for walks on the sidewalks as we currently live on a dirt road which we would have great difficulty walking him.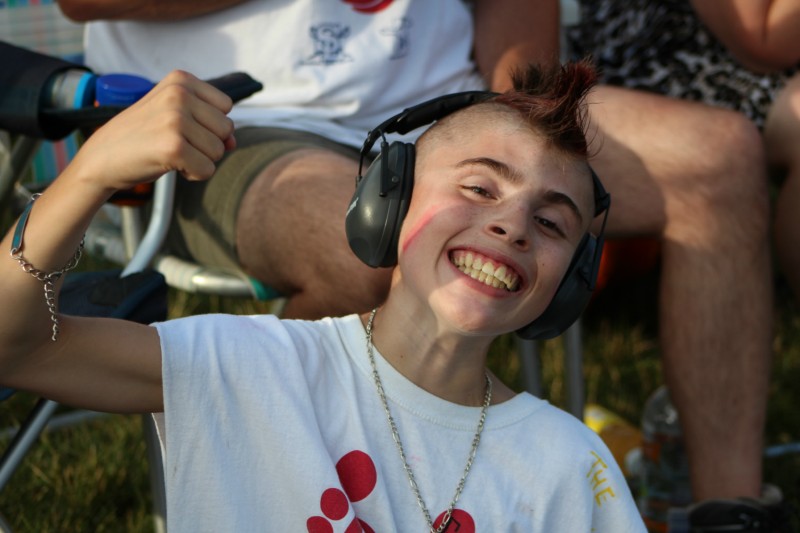 We are in need of assistance to obtain a wheelchair assessable vehicle to transport him to his appointments and to remodel the house we purchase to be handicapped accessible as there are currently no handicapped accessible properties for sale in Alpena. Once we receive the bill for the hospital stay we will be on need of assistance to cover the hospital bill.
Following is Christopher after the DBS procedure: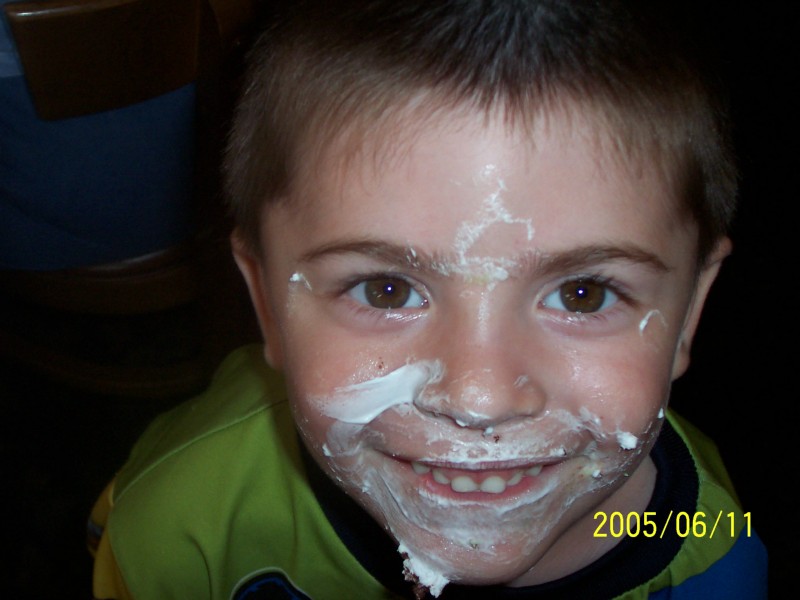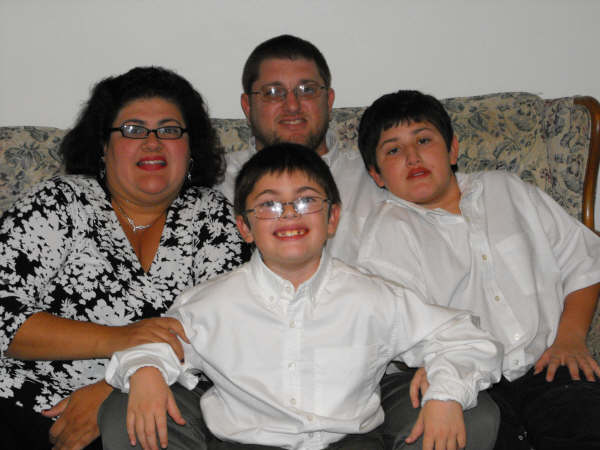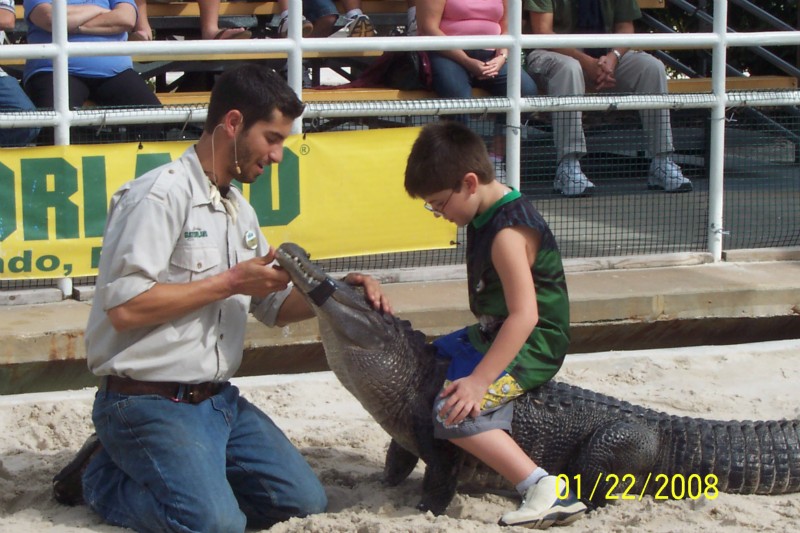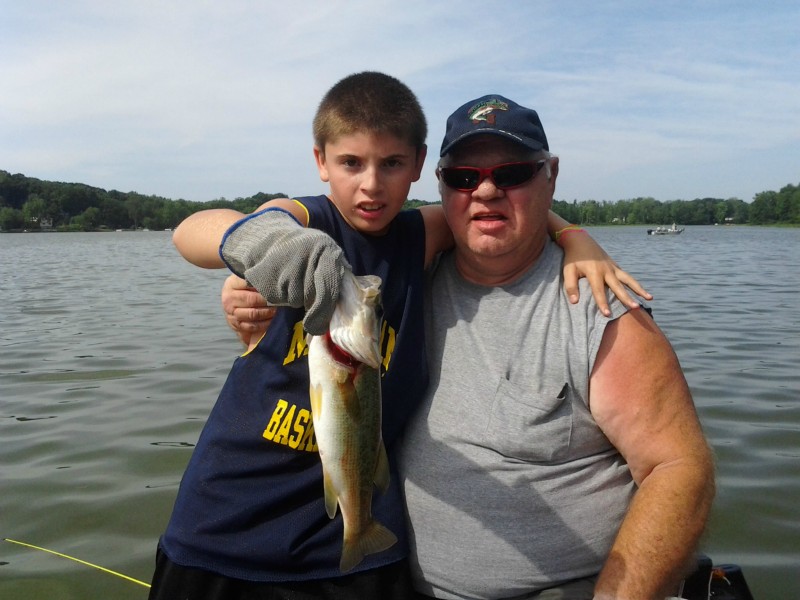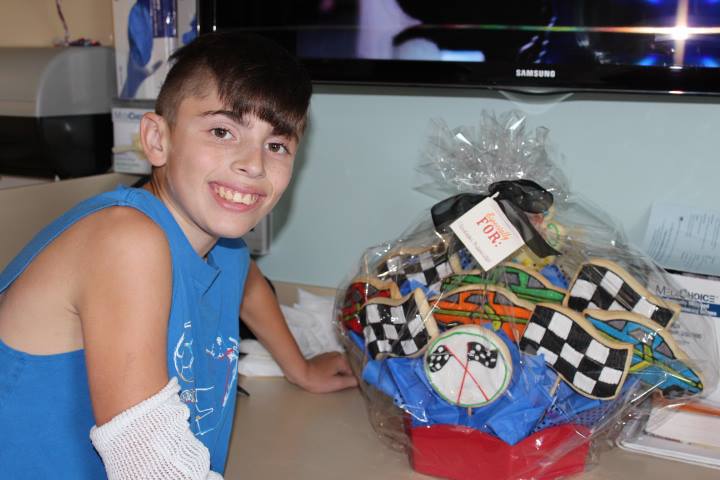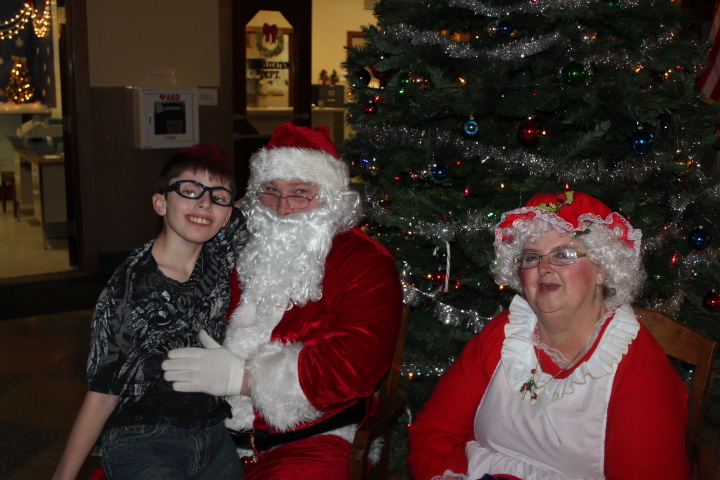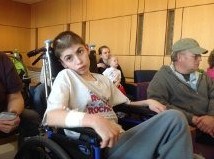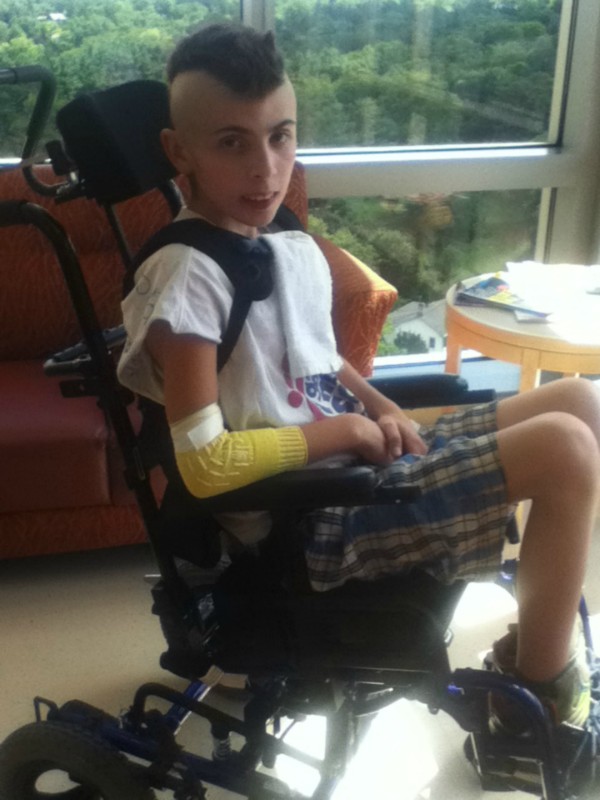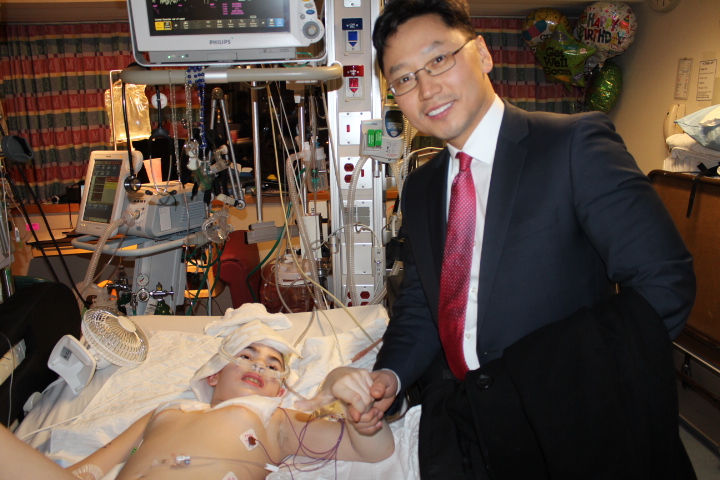 Long Rapids 1st Congragational Church 
Organizer