Change the World - One Leader at a Time
Our Challenge
Whilst recent global have events brought unparalleled challenges that have disproportionately affected the young, they have also sparked a strong sense of individual responsibility to create change for the better.
However, with opportunities for effective leadership training lacking, especially for younger generations, we need to bridge the gap between ambition and action to create the "more compassionate, innovative, and sustainable" world that young, aspiring leaders envisage at this opportune moment in history.
The Leadership Gap
In 2020, almost three quarters of millennials said they intend to take action that has a positive impact on their communities as a direct result of the pandemic. However, many of these aspiring leaders do not find opportunities to develop the leadership skills they need to transform intention and ambition into concrete action and initiatives.


How JCI European Academy Can Help
At JCI European Academy, we are here to develop young leaders for a changing world and equip them with the skills they need to create the certainty of action in an uncertain world.
Every year, around 100 delegates and trainers from 25+ countries come together so that our delegates experience real leadership challenges in real time and leave with a greater understanding of who they are as a leader and how they can serve their communities in just 4 days.
We have dedicated the last 25 years to developing young leaders from across Europe to create impact locally, nationally and internationally. So, let's light the spark now to promote the JCI European Academy model of self-aware, people-centred and globally-minded leadership and see what kind of world we can create together.


The Impact We Create
Every year around 98% of our delegates say that JCI European Academy meets or exceeds their expectations.
Our impact is visible in the lives, careers and professions of our delegates, many of whom say their Academy experience was "life-changing." What our delegates call life-changing, we call "world-changing" as they return home to oversee projects and initiatives to create change in their communities and also empower others to do the same.
Our impact even extends beyond Europe as we belong to the global JCI network of around 170,000 young professionals and entrepreneurs worldwide with whom we share the same mission, vision and values.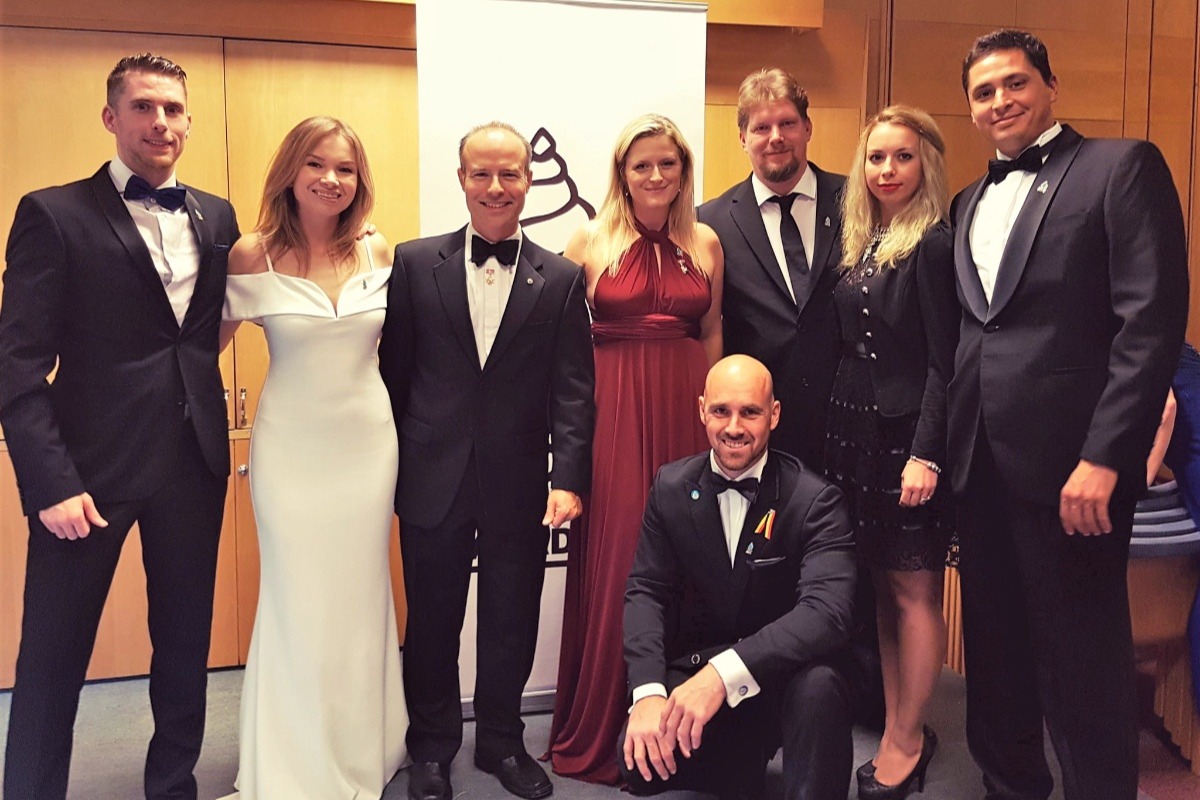 How You Can Help
We aim to raise 25000 SEK (2500 Euros) to support this year's JCI European Academy and also celebrate 25 years of excellence in leadership development.
Here's how your contribution can make a difference:
100 SEK (10 euros) buys 3 JCI EA pin badges.
250 SEK (25 euros) buys training materials for 1 delegate.
500 SEK (50 euros) buys water and basic catering supplies.
1000 SEK (100 euros) buys masks and testing kits.
5000 SEK (500 euros) contributes towards transport costs.
Every contribution is hugely appreciated and also allows you the chance to change someone's life, change their world and, ultimately, change our world for the better.
So, do your part to invest in a better future for Europe (and beyond) today.
- A thousand thank yous from the 2021 JCI European Academy Team!


Organizer
JCI European Academy 
Organizer
Kungälv, O, Sweden