Champlin Her Family House Fire Fund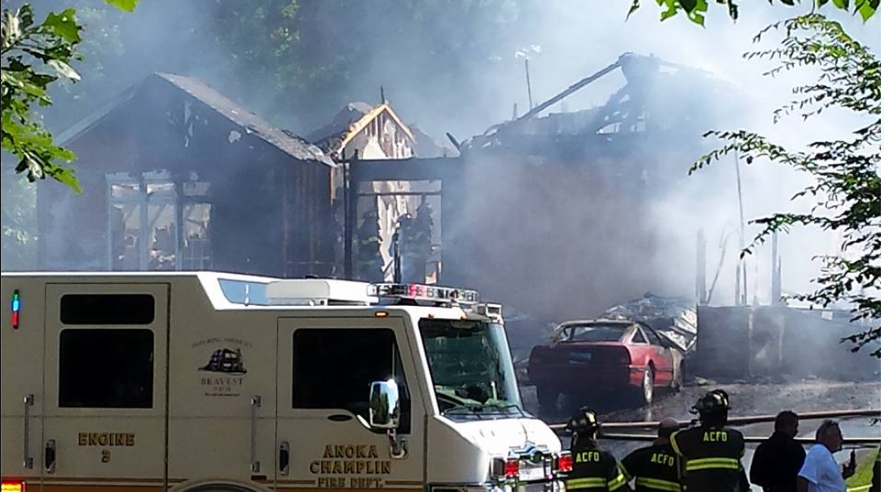 The Her Family of Champlin, who lives on West River Road next to Mavericks, encountered a horror this morning when their garage started on fire.  It spread quickly through the house.  Fire stations from the surrounding communities came to fight the fire. 
The mother ran through the house to get her teenage out of the house.  She ran out the back of the house and the kids ran out of the front of the house with just the clothes that they were wearing.   I watched as the mom and son reunited as they had no clue where the other was. It was a teary eyed reunion when they found each other.
Mom did grab 2 sets of car keys and the daughter her phone, but 2 of the cars were gone from the fire.  The son just had on shorts and the mom had no shoes.  Everything else they owned was in the house and you can see from the pictures that it is severly damaged.
The daughter, Grace Her, just graduated high school and will be going to school to be a nurse in the fall.  I told her about the outpooring support from the community and that it was mentioned to start up a Go Fund me account for the family.  She requested that I set it up for the family as I am sure she was still in shock.
The Red Cross has been contacted, but it still leaves so much for the family to deal with.   Mavericks is also involved in trying to raise money for the family.
The family consists of a mother, father, and 3 children (the older 2 are teens and not sure of the 3rd one as they weren't home when it happened).
Any help that you can give them will be appreciated as this was a devistating loss to the family.  
Organizer and beneficiary