Help Send Cameron to Berklee!
 Welcome to our GoFundMe page for Cameron "MusicNerd" Cephas. 
Cameron is currently a rising Senior at Boys' Latin of Philadelphia.
He is a drummer in his dreams and in reality. 
Music is a major part of his life. His love for music started at the age of 4 the first time he saw his brothers play for the church choir. They are his inspiration! He's their #1 fan!
     Cameron has been attending the
Philadelphia Jazz Clef Club
since 2010. From that time he's had many opportunities such as being taught by some of Philly's finest jazz instructors at the Clef, participating in the
Kimmel Center's
Jazz camp
, volunteering at various churches and one of his all-time favorites…attending the
Berklee City Music Network conference in Memphis
critiqued by guest clinicians
Kirk Whalum
and
Shoshana Bean
. Cameron, has not stopped talking about Memphis yet!
Last month, he played the drum set for the mash up of opera and hip-hop program called "Hip H'opera" for Art Sanctuary and Opera Philadelphia with composer,
Daniel Bernard Roumain
. 
     Three weeks ago, Cameron was chosen to receive a scholarship to the 
Five-Week Summer Performance Program at Berklee College
of Music
!! We are super grateful for this opportunity! 
    Cameron's dream is to attend
Berklee College of Music
and major in Music Performance after he graduates high school next year.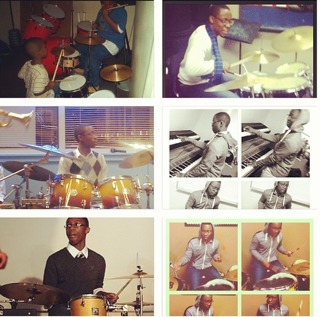 Please Act Today
     
While he's been offered a generous scholarship to attend the program, there remains a balance of $3,375.00 that he will need to cover on his own.(housing, meals and transportation)
Presently, we have raised $1000.00.
It is our humble request and prayer that you would assist us in sponsoring Cameron for this incredible opportunity.
     Our GoFundMe deadline is July 12th.
 So, will you consider helping to send this young gifted musician to Berklee to further his passion, grow his craft, and make one of his dreams come true?
     We thank you in advance for your time, encouragement, prayers and investment in Cameron's dream.
Click the link below to visit the website for details on this exciting program:
http://www.berklee.edu/summer
Follow Cameron for updates on FB at:
https://www.facebook.com/cameron.cephas?fref=ts
Organizer
Cassandra Cephas
Organizer