California Great White Shark Count
We are dedicated marine scientists who are trying to continue the longest ever survey of great whites in the world. Our work is vital to monitoring the recovery of the great white in California - a rare success story for sharks! Due to the scarcity of research grants during Covid, our funding has disappeared. We are calling on citizens to help us keep the monitoring going and to help ensure the continued protection of the great white in California. Funding will be used for boat charters and crew, fuel, food, and tagging/photography supplies.

The Team:
Paul Kanive, PhD link 
Salvador Jorgensen, PhD link 
Scot Anderson link 

We are researchers dedicated to studying white sharks around Point Reyes, the Farallon Islands, and Año Nuevo Island. Our long-term research goal is to learn about the population status of this iconic predator. We identify and count individuals based on the unique pattern of notches on the trailing edge of the dorsal fin to identify individuals (like a fingerprint), and track them over time.



We have published over 25 scientific studies that inform the general public and management agencies about white shark ecology  and population characteristics such as abundance, movement patterns, survival, and population trends.

Our dataset dates back to 1987 making it the most comprehensive and extensive study of white sharks in the world. We have been monitoring individuals and in some cases, have seen some sharks return after 26 years! As a result, we have gotten to 'know' some sharks very well as we see them frequently. For example, an 18 ft male shark we call 'Broketail' (below) was first seen in 1996!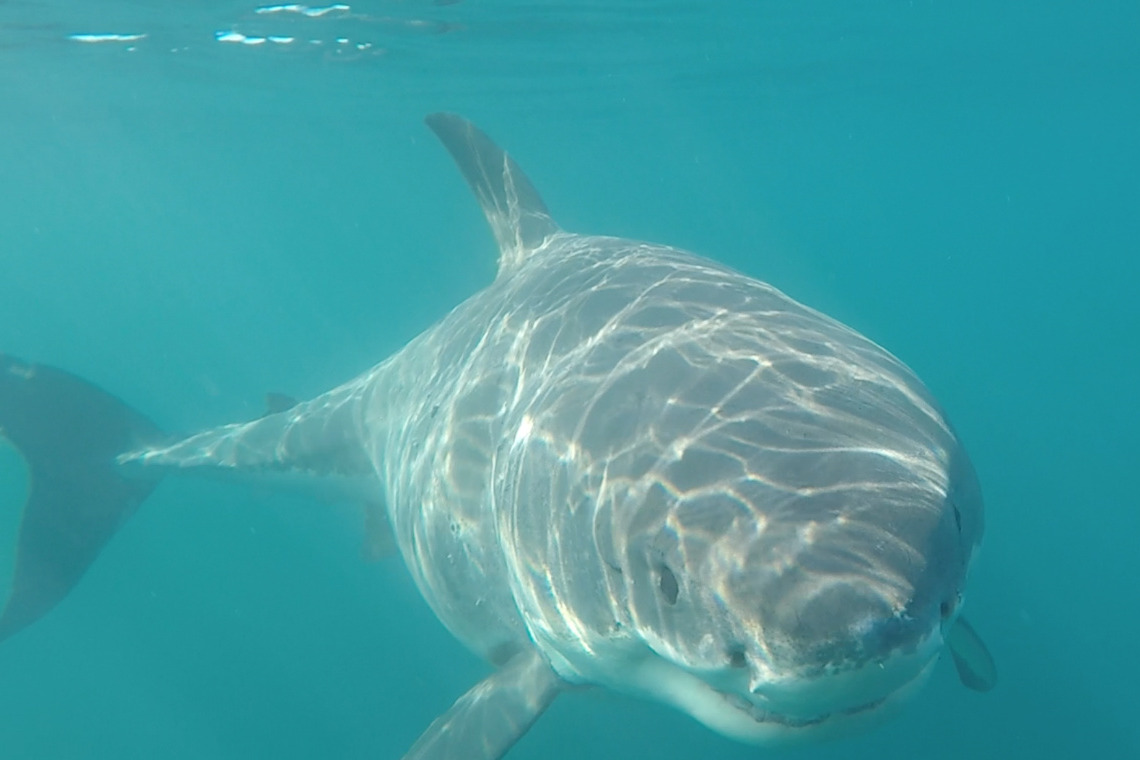 The sharks are very recognizable from their dorsal fin, for example,  another shark we see often at the Farallones is a 16 ft male we affectionately call 'Leno', for obvious reasons (below).



One of our research goals is to determine if the California great white shark population is going up, down, or remaining stable. The status of top predators, such as the iconic great white is an indicator of a healthy ecosystem.  

Our fundraiser goal is $30k to sponsor a push for the 2021-22 season which includes:

- 21 new photo IDs  ($1k each including all logistical costs)
- 6 Acoustic tags ($1.5k each including all logistical costs)

With the global CV-19 pandemic devastating the abilities of institutions and agencies from continuing to support this legacy work, we are looking for interested citizens to contribute to this project. Thank you so much for any help you can give!


Fundraising team (2)
Paul Kanive 
Organizer
Raised $4,086 from 22 donations
Inverness, CA
Salvador Jorgensen 
Team member
Raised $875 from 13 donations