BRIANNA'S STORY-4Ever Changed!
Brianna's Story
This is Brianna's story. Unfortunately, she is unable to tell it because of an RN's negligence. So, you will be reading it from a mothers tearful heartache. And how it changed our family's lives forever.My name is Jackie. My daughters name is Brianna. Brianna is 22 years old. She has a 3 year old daughter and a 21 year old brother who loves her deeply. Brianna has a lot love and support from my boyfriend her Loving Aunties, Uncles and Cousins. Brianna also has a lot of Love and support of many friends that are much like extended family. It was Saturday March 2, 2013. We had just buried my dad two days before. I walked in to the hospital where Brianna had just been moved out of the ICU and on to the regular floor the day before getting her ready to go home. As I am looking for Brianna I am unable to find her in her room. A nurse comes out asking me, whom I am looking for. I tell her, my daughter Brianna. Immediately, I see it on her face. I ask her whats wrong? She takes me to the ICU. They don't let me in. I start pounding on the door asking what has happened. After about 10 minutes, a doctor comes to the door and just says sorry. This should have never happened, we are so sorry. I look to the left of the room and there is my daughter with tubes coming out of her body, lifeless. Tears running down my face I ask what happened. He says, at shift change they found your daughter Brianna unresponsive and unconscious. They are not sure how long she had been that way. We found out later that day, Brianna had been given a cocktail of medications for pain, sleep and anxiety the night before. As well, the night shift RN administered Brianna insulin, based on her dinner tray and blood sugars and not on what she ate. Then they neglected to recheck Brianna's blood sugars again until shift change(12 hours later) when they found her unresponsive. My beautiful 21 year old daughter, with a 2 year old of her own has gone into a diabetic coma because of the negligence of another. Later that morning they took myself, my daughters fiancé (at the time), my sisters, and our uncle and told us my daughter, Brianna was brain dead. This news was devastating to our family. Remember, we just buried my dad 2 days prior. Seven years before that, my oldest son past away suddenly in a car accident and my mom passed away three months later. We have had our share of tragedy, but I consider it our Journeys in Life. My Family and I have never given up hope or faith in Brianna or her will to recover. We also have not given up in our faith. Our faith, my Faith, is what keeps my family and myself strong. I'm not saying it hasn't been hard on us. Its been very difficult for everyone, especially Brianna. In the beginning we had an abundance of support. People were always coming by to visit, to pray with us, and just to sit with us. Then slowly people stopped coming. As there was more time alone, I would find myself
crying more and more. Even today, I still cry all the time for all the heart ache and trauma my daughter has had and is still going thru, what we are all going thru. During this time Brianna was having uncontrolled seizures for weeks from the traumatic brain injury causing her to have to be on high doses of multiple seizure medication to control them which ultimately caused her kidneys to fail completely. Brianna's brain damage had been severe. The Thalamus and Hypothalamus was the part of the brain that was damaged from the lack of oxygen. Unfortunately, no one knows how her life is going to be. They did a tracheotomy to help protect Brianna's vocal cords. Brianna was in a Coma for about 2 months. She then entered the Vegetative State. Then Minimally Conscious State. Once she was in this state the staff from PT starting helping Brianna with physical therapy. There was one lady named Patty that was really great with Brianna. I really wish she could have followed her all the way through. I think she would be a lot farther today. She stayed at that particular hospital until June. In June they transferred   Brianna to a long term care hospital. They continued to do Physical Therapy with Brianna as well as Speech and Occupational Therapy. Brianna continued to improve. They had her up and walking with a walker and assistance. In a wheelchair. She was doing well. However, Brianna still could not speak or communicate with us. She was completely dependent on everyone for everything. (Just 4 months prior, Brianna was a very vibrant, capable, dependent 21 year old young lady with a young daughter and family of her own. Who was able to swing and play with her daughter at the park. She had graduated Medical Assisting School. Brianna was trying to get her courses done to go to Nursing school. Everything that we take for granted in everyday life, she has had it taken from her!) !Then in November Brianna had a severe case of Hypoglycemia and the long term facility became extremely uncomfortable with this low blood sugar scare and sent her to another hospital were she sat with no therapy for 8 weeks. I kept pressing the issue of her having Physical Therapy. Once they finally decided to start her Physical Therapy she was uncooperative. I keep pressing the issue for Physical Therapy and Speech Therapy but as soon as she fusses they just give up. I need someone who won't give up on my daughter. It has been over a year now and she is still in the hospital. I am looking for any and all help for Brianna. Brianna has the will, she just needs the push. Brianna needs people who won't give up on her. Brianna has already lost a year of her life, her daughters life. Her daughter has been with out her mom for over a year. Brianna no longer has her fiancé. She has already lost so much. Our whole lives have been turned upside down. I will not give up on my daughter. Brianna is strong and has a lot to live for. Brianna needs her daughter. Her daughter needs her mommy. Our Family Needs Brianna! Our family and Brianna needs your help. I am asking for any help at all.
Since this incident Brianna has become a very brittle Diabetic with both Hypo and Hyper Blood Sugars. Her Blood Pressure is also very brittle from very high to very low. She is on Kidney Dialysis and she has a sitter. Brianna has been able to say a couple of words if you listen closely. She understands everything we say and she knows who everyone is. She also understands what is going on around her and what has happened. Brianna is also able to follow commands when asked. We really need someone who can work with her & motivate her with her speech or possible signing, in case she is unable to speak. Work with her for walking again with walker. I would really like to find a rehab that works with some one who has had this type of traumatic brain injury. I need a place with patience that wont give up. I want to be able to bring my daughter home with us and give Brianna, her life back.
Thank you for listening to Brianna's story! 
1)Rehab for Brain Trauma 2)Charities 3)Fundraisers 4)Donations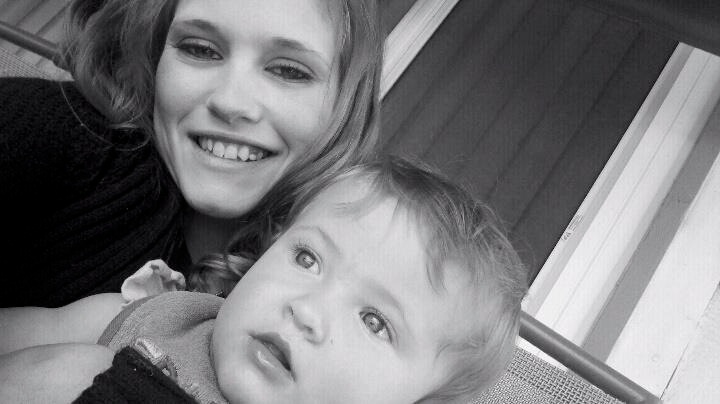 5) 24 Hour Nursing Care 6)Literature 7)Expenses 8)Medical Equipment
Thank You for your time and support!
Organizer
Jackie Bomar Limbaugh 
Organizer
Rancho Cucamonga, CA