Hi, my name is Ana and I am the mother of Bianka Leah. The past four years we have been struggling with my daughter illnesses, that has put our family at hardship. This year Bianka was diagnose with AML. And  our Family needs the financial support to so I can be at my daughters side without the financial burden.
I  will take you through some Journeys that Bianka has gone through in her short life.
I will start with the most recent. Biankas 3rd journey starts. On september 3, 2014 my daughter Bianka was diagnose with AML which stands for Acute Myelocitic Leukemia. This leukemia is due to the Chemo therapy that Bianka took before to treat her Ewing Sarcoma. My daughter was admitted on 9/11/14 for surgery, so they can put her broviac catheter and she can receive  Chemo theraphy that Bianka needs to battle AML.  After surgery Bianka was kept in the hospital and started Chemo the same day. Bianka received a very strong doses of Chemo with in the first 6 days back to back. Bianka has had 4 blood transfusions, 4 platelets transfusion. With in the folowing weeks. Bianka has been on 3 different types of antibiotic to help her body battle any fevers and or bacteria that was growing in her system, Her immune system has been down to nothing from the chemo. Her white blood count have been coming up very slow.
Bianka will be transfer to Children's Hospital in Philadelphia, Pennsylvania. As soon as the doctors are ready for her and we have found the right Donor.  Following a second round of Chemo therapy which start next week.
Biankas 2nd journey. On September of 2012 Bianka found a lump on her head. Took her right away to her Neurosurgeon, Dr Mazzola which sent me right away to the ER. After a few exams and blood work. They recommended me to dr. Gregory oncologist. he performed a biopsy on her. A week later Dr called and gave me the bad news. My daughter had Cancer. Bianka had a malignant tumor. We had to start treatments for EWING SARCOMA, right away. She had surgery to get her port. Bianka's Chemo Treatments started on October 2012 chemo theraphy every other week for almost a year. On January 2013, bianka had a craniotomy. They removed anything that was surrounding the tumor, tissue, muscle and bone. Between her neurosurgent and oncologist appointment and her  home schooling, i was exhausted Bianka finish her chemotherapy at the end of August 2013. Bianka went in remission after that and back to school.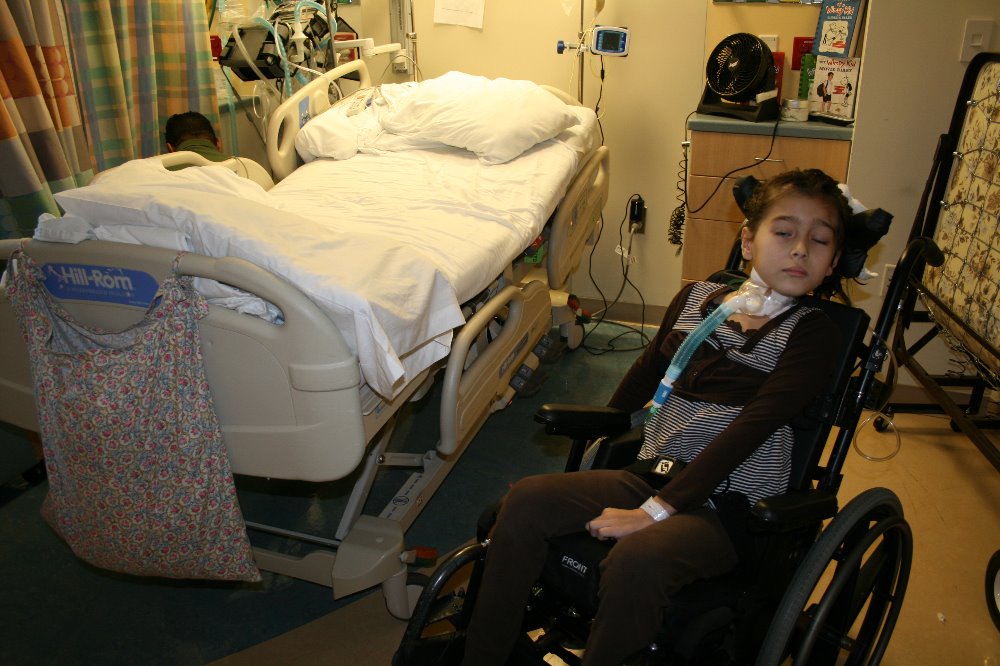 Bianka's 1st journey. On November 4 of 2010 Bianka had an AVM (Arterial Venous Malformation) inside her brain and had an internal bleeding. Bianka had a terrible headache that evening she was taken by ambulance and was rushed to Overlook Hospital. At the ER, Bianka stopped breathing and I was told she only had 10 minutes to live. She was dying. I was devastated. They took her and intubated her. Over look Hospital rushed bianka to Morristown Memorial Hospital where Dr. Mazzola was there waiting for her. The Dr. put 2 drains into her head so all the blood on her brain could be drained out, and all the pressure on her brain will go away. Bianka was comatose,  i was devastated and confused. Dr. Mazzola held my hand and told me that in situations like this, there was a maximum of 20% chance of survival and expect the worst. While Bianka was  in a comma,  she gave doctors a sign so they consider her for Brain Surgery.  three days later bianka was in the surgery room. The Brain surgery was a success. Bianka was put on an induced comma for the following 2 weeks. While in the induce coma, Bianka had 3 aneurisms following her surgery. We where told that may be she wasn't going to be able to walk, speak, see, or may be even be a normal child. Thank God, Bianka woke up and started her journey to recuperate. 5 weeks after her surgery, she was transferred to childrens Hospital where she went thru intense therapies.  Bianka responded very well, she went thru speech Theraphy and learned how to eat and swallowed, her short term memory came back. She also  learned how to walk  and coordinate with her hands. Bianka came home and was then  an out patient at Children's Hospital, for the following 6 months Bianka pulled thru after physical and cognitive therapies. And went back to school the following year.
Bianka's strengths and the willing to keep on living, pushing herself to the max has showed us to have that positive attitude, strength and faith. She amazes me.
Silvana and Demond Hargrove 
Organizer
#1 fundraising platform

More people start fundraisers on GoFundMe than on any other platform. Learn more

GoFundMe Guarantee

In the rare case something isn't right, we will work with you to determine if misuse occurred. Learn more

Expert advice, 24/7

Contact us with your questions and we'll answer, day or night. Learn more