Identical twin sisters Aria and Aurora were born over 3 months premature after a sudden onset of TTTS on August 18th 2014. Their mom was air lifted to Miami but it was too late. Aria had already died, and an emergency surgery had to be done to save her sister. Aurora survived and was rushed to the NICU weighing in under 1 pound. We believe she is a fighter, and gave her the middle name of Phoenix, hoping that she rises like a flame from the ashes of her twin sister. 
Aurora is expected to be in the hospital for the rest of 2014. Her mom and I reclocated from Key West, and are staying in Miami to be closer to our surviving daughter. With the mounting medical bills and the costs of living here coupled with a loss of work, we hope this fund will help.
Aside from raising money, we also want to raise awareness, positive energy and prayers. If you would like to light a candle for Aurora, please do and post a picture here. 
https://facebook.com/groups/1525287521038908
Share on Twitter:  #ACandleForAurora
What is TTTS?
http://www.tttsfoundation.org/medical_professionals/what_is_ttts.php
What is a Micro-Preemie?
http://preemies.about.com/od/preemiehealthproblems/f/What-Is-A-Micro-Preemie.htm
Thank you for reading, and please keep those candles lit.
-Rock and Michele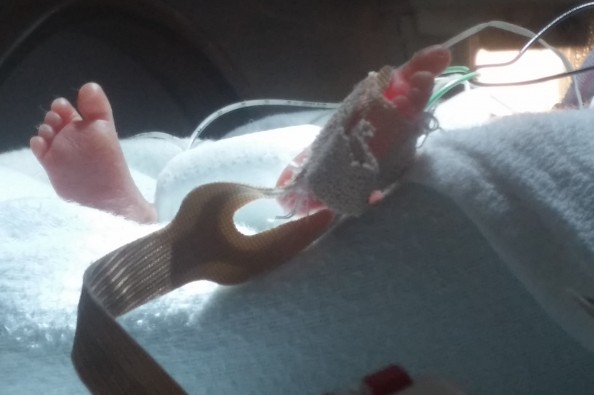 Organizer