Audrey's Nepal Volunteer Trip
It is now that time of the year again where I will be joining another organisation (The Global Work & Travel) to continue my volunteering journey in making an impact and fighting for a better future for those who are less fortunate.
KATHMANDU, NEPAL
here I come!!!
(19th of December - 8th of January)
Nepal is still suffering from the 2015 earthquake which killed over 8,000 people and injured more than 20,000. Hundreds of thousands of people were made homeless across the country; many have lost everything, people losing their loved ones and children are left without parents. The aftereffects from the earthquake have knock-on effects on a  myriad of seemingly unrelated aspects such as human trafficking, labour cost and availability, rental and property cost burdens, urbanization, private and public debt burdens, mental health, politics, tourism, diseases, and damage to the health care system.
As most of you are aware last year in September I volunteered with World Vision in their Uganda Program visiting projects addressing issues such as child and maternal health, water and sanitation, child rights advocacy and human trafficking.
This year in Nepal, I will be volunteering and involved in projects as follow:
* ORPHANAGE & CHILDCARE* WOMENS EMPOWEREMENT* TEACHING* MEDICAL & HEALTH CARE* ELDERLY HOMES
Volunteering, fighting for equality and justice and ending poverty is something I hold very close to heart. We will never understand poverty and the way these people live their everyday lives the way they do. However generous gifts from people like ourselves ensure the work continues for as long as possible. I need your help!!!
My goal is to raise $2,700 for my volunteering journey prior to 19th of June, I appreciate any help you can give.
I am open to any questions/queries any of you might have. Feel free to message :)
THANK YOU ALL!!!!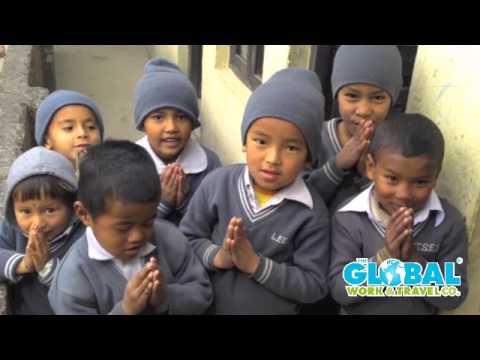 Additional Info:
ORPHANAGE/CHILDCARE
These childcare centres and orphanages are for abandoned, poor, orphaned and destitute children up to 5 years of age. These centres are the primary source of childcare for the lower socio-economic families. The assistants at the centres take care of the children while their parents are at work. I will be playing the same role as the assistants in the centres.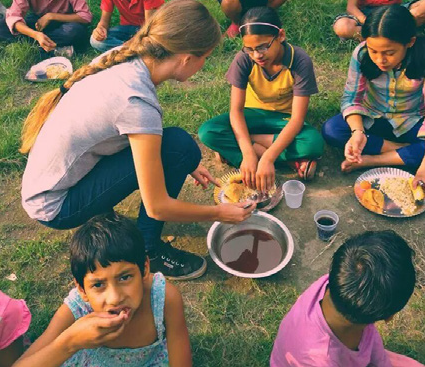 WOMENS EMPOWERMENT
I will be assisting in a variety of confidence building and educational activities for the benefit of adolescent girls and women of the local community. These activities are geared towards expanding the horizon for this sector of the community with the purpose of empowering them and giving them a sense of self-worth.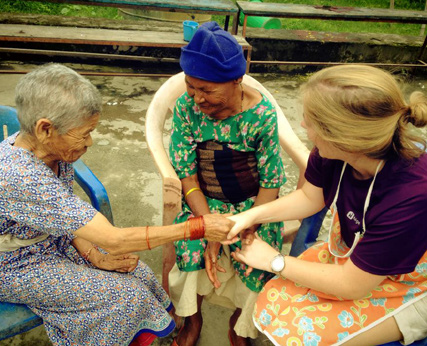 TEACHING
I will participate in educational enhancement for students of local communities, specifically in the areas of English, Math, Art and Craft. I will help with the education of the children through creative, interactive teaching methods that make learning enjoyable and engaging. Imparting English language skills is extremely beneficial to children's education and further employment.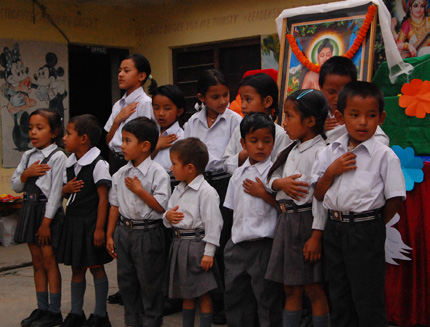 MEDICAL & HEALTH CARE
Due to lack of awareness and knowledge, especially in the slum areas, the community are not able to make use of the medical facilities provided by the government and they are not aware about the wrong practices in their families which are causing diseases like water borne diseases, skin diseases, etc. Our main focus is on prevention and the importance of basic hygiene, which in many cases is better than cure. This emphasises awareness for the community and for a healthy life and health practices especially for women.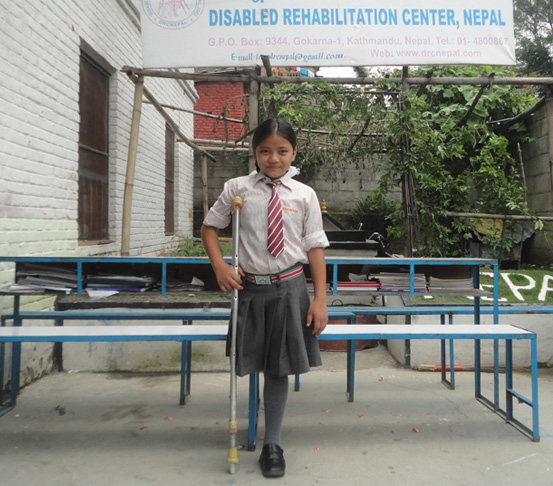 ELDERLY HOME
Social Welfare Centre Briddhashram is the only Elderly Home operated by His Majesty's Government in the Kingdom of Nepal. It was established in 1882 A.D. and operated as the Panchadeval Pakshala in the regime of His Majesty Surendra Vir Vikram Shah. At present, it operates under the name of the Social Welfare Centre Elderly's Home, Pashupati since 1977 A.D. The total sheltering capacity of this Elderly Home is 230 persons. The Elderly home is situated next to the Cultural Heritage site "Pashupatinath Temple" and is approximately 3kms from project accommodation.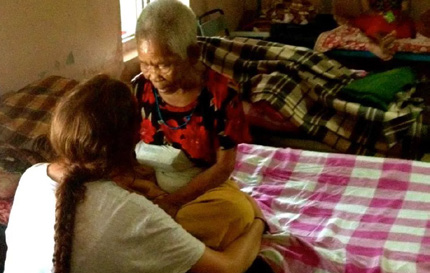 Organizer