ARNAUD : Une grande envie de reconstruire une vie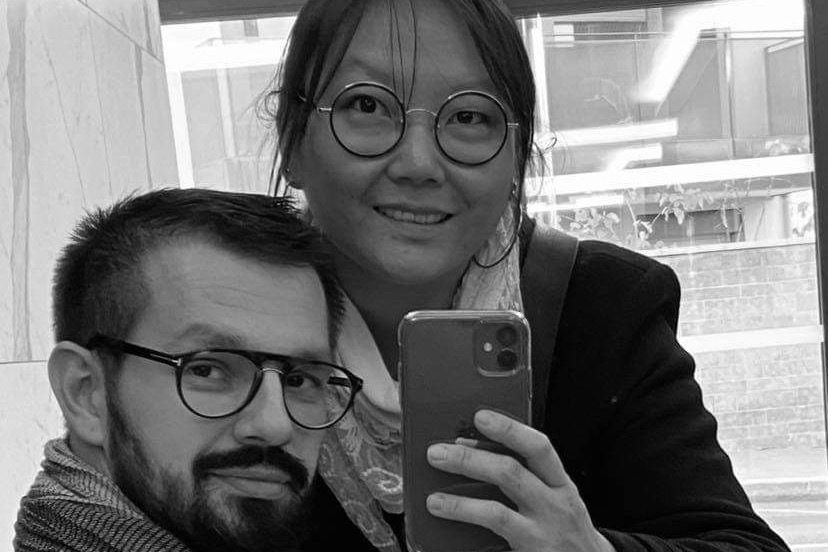 ENGLISH BELOW
ARNAUD
:
Une grande envie de reconstruire une vie et des rêves brisés par un accident de moto.
Ce texte a été écrit par plusieurs membres de ma famille et traduit par Quentin. Merci.
"Le bonheur est la plus grande des conquêtes, celles que l'on fait contre le destin qui nous est imposé."
Cette citation d'Albert Camus, résume à elle seule l'esprit qui anime Arnaud après une année passée à retrouver de l'autonomie dans un centre de réadaptation fonctionnelle.
Un combat de tous les jours contre lui-même et ce nouveau corps qu'il faut accepter. Une chute au premier abord anodine en moto, un coma, quelques opérations et enfin une tétraplégie déclarée qui vous font passer d'un avenir radieux à une situation de handicap. Mais Arnaud a toujours été un battant avec une volonté tenace d'évoluer. Il ne veut pas se résigner et aspire à redevenir autonome. Il pense à un prochain retour vers l'emploi. Les moyens pour parvenir à son autonomie sont très importants. Achat d'un véhicule adapté et mise en adéquation avec les capacités d'Arnaud, matériels d'adaptation pour les opérations du quotidien, matériels de rééducation et enfin, stages de formation ou de reconversion professionnelle pour retrouver un travail adapté. Tout cela a un coût et les aides sont bien dérisoires.
Sa compagne Florie, gravement blessée elle aussi dans l'accident : trois vertèbres fracturées et subluxation des cervicales qui aurait pu lui être fatale, elle a pu reprendre une activité professionnelle avec des séquelles à vie. Elle soutient désormais son compagnon dans son quotidien et ils aspirent tout deux à reprendre une vie normale.
Pour financer en partie les besoins énumérés ci-dessus, elle a décidé de créer une cagnotte en ligne afin de mettre de la couleur dans la vie d'Arnaud. Cette cagnotte sera un coup de pouce pour l'aider à « se relever » et lui donner de l'espoir. Elle lui permettra d'être acteur de sa vie et non de la subir.
Pour ceux qui ne connaissent pas son histoire, il faut préciser qu'Arnaud a 33ans. Très tôt il s'est formé en cuisine puis en salle. Il fait un apprentissage et travaille dans plusieurs restaurants où il a toujours gardé de bons contacts et laissé une image positive. Il a évolué régulièrement jusqu'au poste d'assistant maître d'hôtel dans des restaurants renommés avant que l'accident ne brise son ascension professionnelle. C'est un épicurien qui aime bien cuisiner. Parallèlement, il aime la mécanique et l'aventure ce qui l'avait conduit en Australie avec Florie.
Le destin leur propose donc une nouvelle vie. Cette vie dont ils rêvent sera différente, ils la veulent remplie de joies et de bonheurs. Ils ne veulent pas la subir avec passivité mais, comme le suggère Albert Camus, la vivre avec intensité pour conquérir un bonheur mérité.
Ils comptent sur votre soutien, même minime qui sera un pas vers cette autonomie à laquelle Arnaud aspire et comme lui, Florie croit en la générosité humaine.
                                                                                ~~~~~~~~~~~~~~~~~~~~~~~~~~~~~
ARNAUD, a strong will to start again after a motorbike accident and build new dreams.
« Happiness is the greatest conquest, what we fight against the destiny who has fallen upon us» Albert Camus' quote represents well Arnaud's spirit after a year spent to get his autonomy back in a rehabilitation center. An everyday fight against himself and accepting his new broken body. A motorbike fall led Arnaud to be in a coma. Despite chirurgical operations, he became traplegic. That last news taking away his freedom from him. But Arnaud was always a fighter with a goal to always improve. He doesn't want to give up and thrive to gain his autonomy back. After months of effort, he can now partially move his arms and a few fingers. That made him believe the prospect of a new life is not impossible. To do so, he got a special driving licence for disable person, but the tailor built-in car he needs as well as many other home-equipment comes at a high cost. He's about to take part in training courses. He will be under daily medical care for the rest of his life. Unfortunately, even in a country as France, finance supports are very scarce and he can't afford all that. His girlfriend, Florie, was also badly hit during the accident, nearly escaping death. After months under special care to rebuild her 3 broken vertebrae, she is now back working as a pastry chef and supporting Arnaud. She had the idea for this fund raising that will help to provide what is compulsory to build a brighter future for Arnaud and her. If they manage to succeed, they will be able to live their life instead of suffering the burden of the accident. Arnaud and Florie have always believed in human kindness. They thank you to have taken the time to read this article. They are counting on your generosity, the smallest gesture will help.

Organizer
#1 fundraising platform

More people start fundraisers on GoFundMe than on any other platform. Learn more

GoFundMe Guarantee

In the rare case something isn't right, we will work with you to determine if misuse occurred. Learn more

Expert advice, 24/7

Contact us with your questions and we'll answer, day or night. Learn more