Scholar athlete shoots for his goal
Hi, my name is Anthony Tirella. After years of working hard to be the best student and athlete I can be, I've been afforded a great opportunity to use hockey to advance my studies. I've been accepted onto the Jersey Shore Whalers Junior Elite Team, a prestigious developmental junior team that will allow me to be scouted for colleges throughout the nation and possibly receive a scholarship.
But such a great opportunity does not come cheap. That's where I hope you can help me. My goal is to raise $4800.00.  But, my anticipated expenses are expected to top $9000.00 ($8000.00 fee + $1000.00 travel).  So, exceeding my goal would ensure I'll have sufficeient funds to join the team.
I am responsible for tuition that covers travel and lodging for games, showcases and tournaments, two meals a day, uniform and equipment.  Unfortunately, my family is not in a position to afford these expenses - already saving for college tuition for myself and my sister.
My biggest influence growing up and on my hockey career has been my family.  My mom and dad have supported me every step of the way in my decision to play a sport as rigorous as hockey - with all its demands
on time and money.  With your help, I would like to take some of this burden off their shoulders. 
Where I've been and where I'm going
I've been playing hockey since I was five years old, and I have been playing travel hockey since I was eight years old. Over the years I've learned dedication, discipline, time management and the value of hard work. These lessons translate to all aspects of my life, from home to school to community service.
I've just completed my junior year at Linden High School and maintained a 3.6 GPA in a rigorous International Baccalaureate curriculum. I am a Petty Officer, Third Class in my school's Naval Junior ROTC and have performed community service, including parades, flag raising ceremonies and area park clean-ups.
My immediate goal is to take my dedication to hockey and my achievements in my scholastic career to the next level in college. I want to major in sports management, and enter the business side of hockey upon graduation. My ultimate goal would be to become a National Hockey League general manager.
But I'm getting ahead of myself. There is a lot of hard work to do between now and then, and the first step to put me on the road to achieving my goals would be join the Jersey Shore Whalers. Please help me take that first step.
Thank you. 
Achievements in hockey
Teams
Woodbridge Wolf Pack: 2008 - 2013
Red Bank Generals: 2013 - 2017
2009
Aspen Ice Holiday Tour - 2nd place
March Madness - 1st place
Thanksgiving Classic - 2nd  place
2010
NJYHL Squirt Smythe League Champion
Lady Bing Award Winner
Ironman League Champion
March Madness Champion
Congressional Cup Champ 
2011
NJYHL 3rd place finish
Protech Labor Day 2nd place
Ironman Champ
Congressional Cup Champ 
2012
Congressional Cup Champ
 2013
Congressional Cup Champ 
2014-15
President Day Cup Champ
Playoff Champ
 2015-16
Flight on Ice 2nd place 
2016-17
EJPHL Champ
Lake Placid- CAN/AM
3 bronze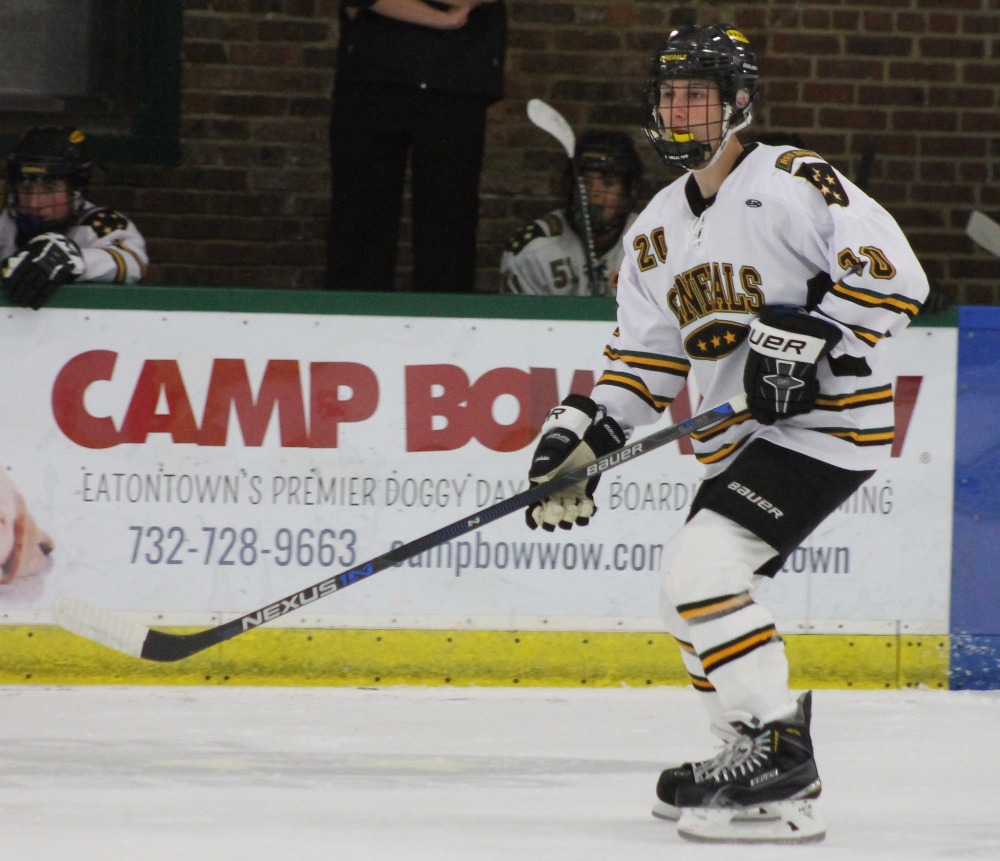 More information will be available for advertising sponsorships on rink billboards and bus billboards.
Organizer