Alejandro's Art Fund
Hello, My name is Alejandro Galeana-Salinas, and I am an artist-activist based in Athens, GA. I am a Cedar Shoals High School class of 2014 graduate. I am currently taking a gap year before heading off to attend Berea College in the Fall of 2015. Before I leave my beautiful Athens, GA, the place I've considered my home for 16 years to attend college out of state, I want to leave a mark here in Athens with my art.    
I make art because I need to. From a very young age my hands yearned for a crayon, a pencil, a brush.  Any canvas would suffice. I needed to create. I abhor my own reality sometimes, and I need to escape it. I make art, because I want to inspire and engage with others.  I want to provide my audience with this same escape, same challenge, and own experience.  My artworks are windows to my brain and soul, they reflect my lust, my passion, my anxiety, my joy. I want to share them with the world, because I know others feel the same about the subjects I paint.  There is no more transcendent experience than getting lost in hours of paint and see a piece come to life before my very eyes.  
Making art has been a passion of mine since early childhood and grown into something more serious with age. I began my career as a commission artist, making paintings for friends and teachers. I later enrolled into AP art my senior year, where I was taught by an amazing teacher and friend, Laura Lee Johnson. In time, I became confident enough in my work to donate pieces to auctions and showcase them at exhibits around town: "Art makes Cents" Art Competition, "Youth Art Month" at Lamar Dodd School of Art, A silent art auction to benefit Freedom University, and the "In Bloom" Art exhibit curated by Hope Hilton at Cine. I want to make the most of these last few months in Athens by dedicating my time to creating pieces for future shows around town and ending with a solo art show in the summer. In order to do this, I need help from my community, the community I grew up in and have helped throughout the years.  Through your generous support I will be afforded the opportunity to bring these pieces to life and share them with you and the rest of the Athens-Clarke County Community.
My artwork is made with an array of mediums: acrylic paint on canvas, mixed media on paper, watercolor paintings, graphite drawings, and even MS paint portraits.
All donations will be used to refurbish an old wooden shed in my yard to convert it into a studio, purchase a camera for photographing my art, pay for scans and prints, and the costs for materials and other related expenses for my project.
The top 3 donors will receive:
1) An original art piece: Either a mixed media art piece on 24"x18" Canson XL Mix-media paper, or an acrylic painting on 20"x16" stretched canvas.
2) An original art piece: Either a mixed media art piece on (medium size) Canson XL Mix-media paper, or an acrylic painting on (medium size) stretched canvas
3) An original mixed media piece on 9"x11" watercolor paper.
Everyone will receive a postcard, however!
Thank you all in advance! I know that with your help I can get this project through!
I encourage you to visit my website to check out some of my art!
AGSART.COM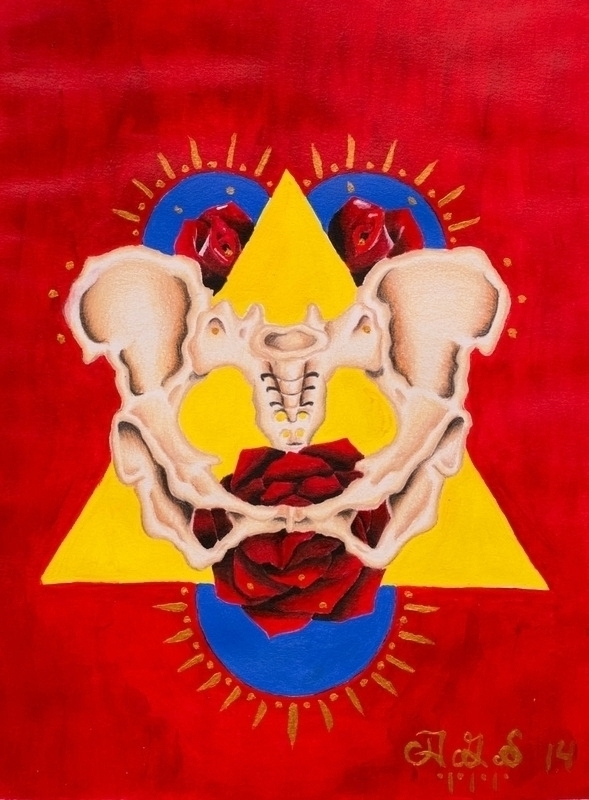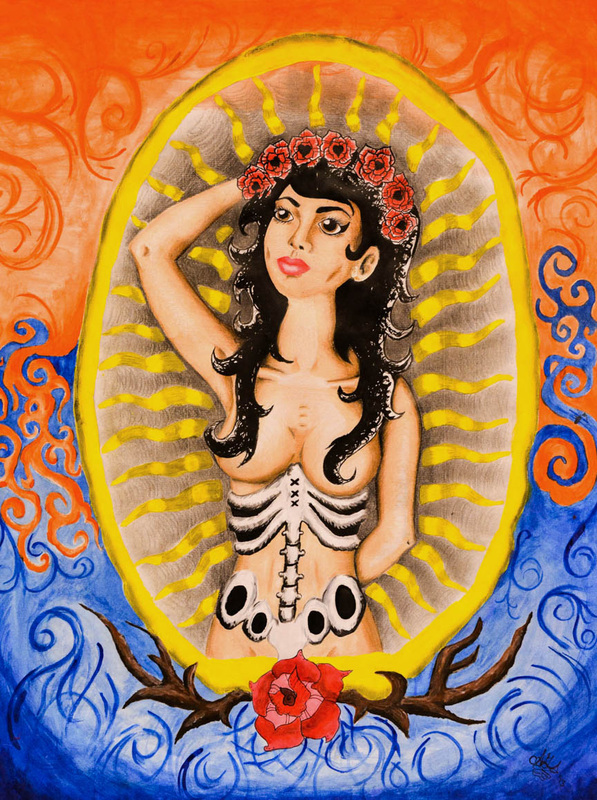 Photography by: Bewitch Me Photograpghy, Kensie Arnold.

Organizer
Alejandro Galeana-Salinas
Organizer
Athens, GA