I am a resident of the Mondrian apartment complex in Dallas. It was brought to my attention that Anthony Shelly, one of our concierges has been faced with a challenge at home and could use a helping hand. Anthony always has a smile on face and welcomes everyone with a cheerful attitude even though he has a sick little boy back home named Kaiden. Anthony always makes sure the residents are taken care of now it's time for us to take care of him. Anthony and his family have been through a lot emotionally and financially. All proceeds of this fundraiser will go directly to Anthony and his family to help with the medical bills.
Here is Kaiden's story...
Little Kaiden was born December 4, 2011 when he was diagnosed with Pulmonary Atresia with Intact Ventricular Septum, Hypoplastic Right Ventricle, and Coronary Artery-RV Fistula.
Doctors said his case was the only case they saw like is so they didn't really know what to do for him other than pray to God that he lasted long enough to receive a heart transplant, which of course he did. He was blessed with his new heart February 21, 2012. A day after Mom's birthday!
This past year in July, Baby Kaiden had a cardiac arrest due to a medication given to him that absorbed all of his anit-rejection meds. Although the doctors felt there was no saving him because they thought he no longer had access for them to be able to put him on ECMO or life support, God said otherwise. They were able to revive him and now he currently eats from a feeding tube, and has to have feeding therapy. As well he is receiving physical therapy to help strengthen his legs and allow him to walk. He is a blessing.
Baby Kaiden is going through life while God is fighting his battle. With all the ups and downs, he remains a strong little soldier. Thanks to all the supporters, and for all the prayers!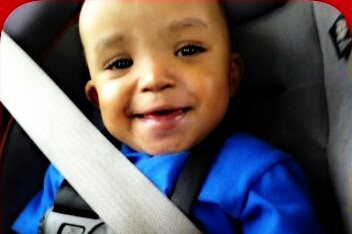 Organizer