Help (ayuda) Stage 1 Prostate Cancer
Hi Go Fund Me community, God bless you!
Hola a todos, que Dios les bendiga!
This is my dad, Luis Alberto Santiago and he's being treated for stage 1 prostate cancer. We have to deposit $ 6,500 USD to the center where he's getting his treatment it in the Dominican Republic
Este es mi papá, Luis Alberto Santiago y él está siendo tratado de cáncer de próstata en etapa 1. Tenemos que depositar $ 6,500 USD al centro donde está poniendo su tratamiento en la República Dominicana.

He's 65 years old and an impressive man, who has given us faith and hope during all this process. I want to tell all of you what he has done for me.
Él tiene 65 años y es un hombre impresionante, que ha alimentado nuestra fe y esperanza en todo este proceso. Quiero contarles a todos ustedes lo que él ha hecho por mí.

I'm his first son and I was born with a birth deformation that didn't allow me to walk. During a 10 year period this man (together with my mom) gave everything he had so I could walk. Then, on my second surgery he went all the way again and gave up everything so he could help me through a painful recovery process.
Soy su primer hijo y nací con una deformación de nacimiento que no me dejaba caminar. Durante un periodo de 10 años este hombre (junto a mi madre) dió todo lo que tenía para que pudiera caminar. Entonces, en mi segunda cirugía caminó la milla extra y dio todo una vez más para ayudarme a través de un proceso de recuperación muy dolorosa.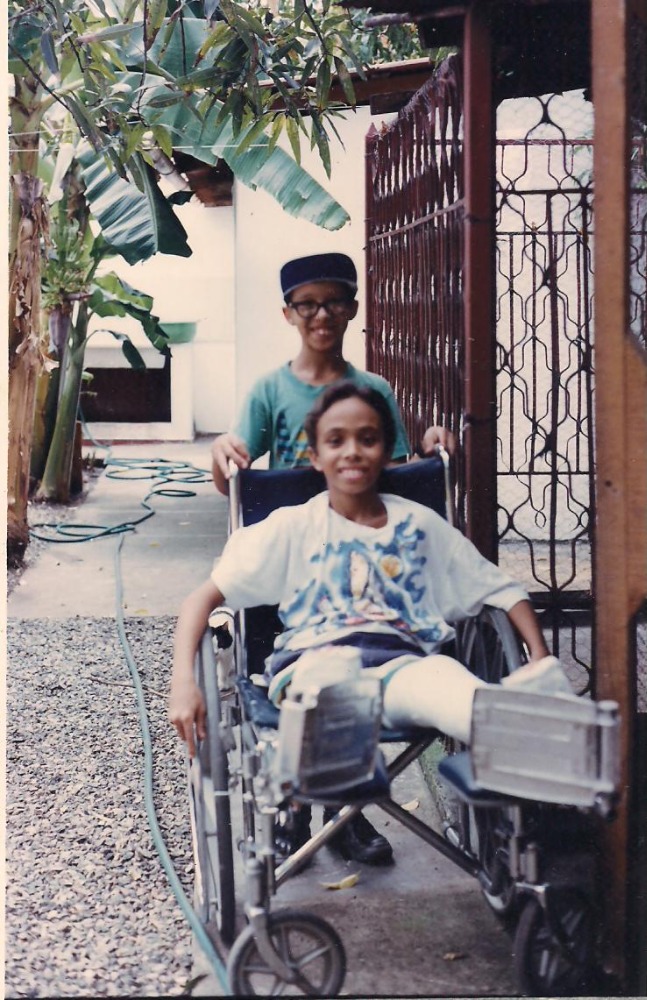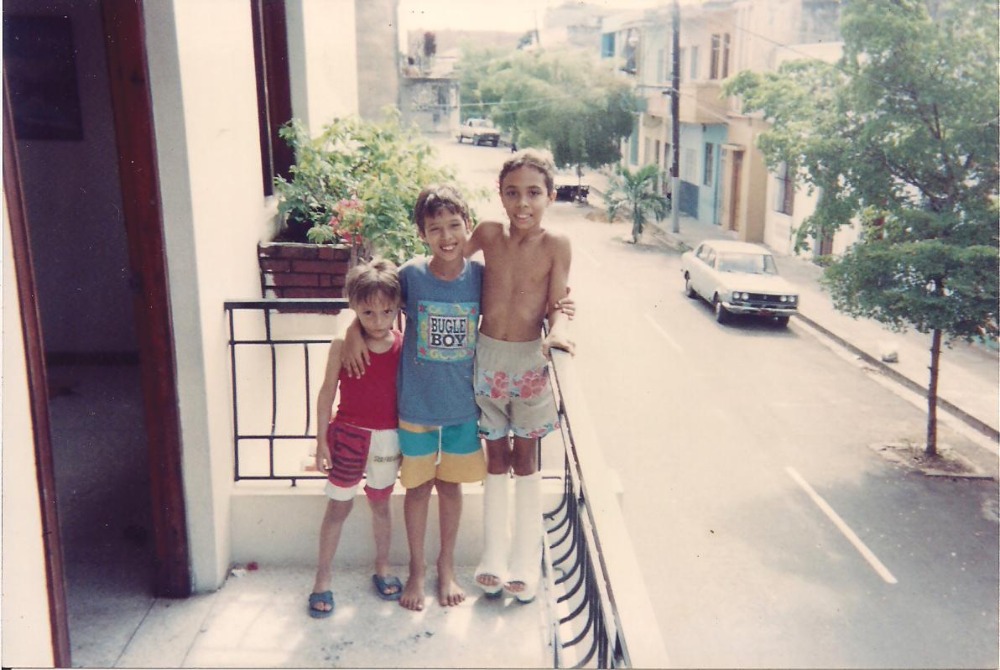 God chose him and my mother to help me walk.
Dios lo escogió a él y a mi madre para ayudarme a caminar.

His insurance covered part (but not all) of the treatment and we've already exhausted our resources as he had an episode a few weeks ago and we had to rush him to the ICU.
Su seguro cubrió parte (pero no todo) el tratamiento y ya hemos agotado nuestros recursos ya que él tuvo un episodio hace unas semanas y tuvimos que correr a la Unidad de Cuidados Intensivos.

I want to give something back, and honor him as he honored me by helping me during a 16 year physiotherapy period were both my parents gave up vacations, studying and anything that resembled a better life so me and my brothers could have good health and a good education.
Quiero dar algo a cambio, y honrarlo como él me honró por ayudarme durante un período de fisioterapia de 16 años donde mis padres dejaron de ir de vacaciones, estudiar y cualquier cosa que pudiera parecerse a una vida mejor, para que yo y y mis hermanos pudiéramos tener una buena salud y una buena educación.

This is him with my mom, and two of my kids, Elina and Luis Eduardo.
Este es él con mi mamá, y dos de mis hijos, Elina y Luis Eduardo.




With just a little bit, all of you can help us get to our goal. We bless you all, and thank you.
Con solamente un poco, todos ustedes pueden ayudarnos a llegar a nuestro objetivo. Les bendecimos y gracias.

Luis Alberto Santiago (Jr.) and family (y familia).
Loteria Nacional Dominicana 
Organizer