Bosnia Flooding - Helping Those We Love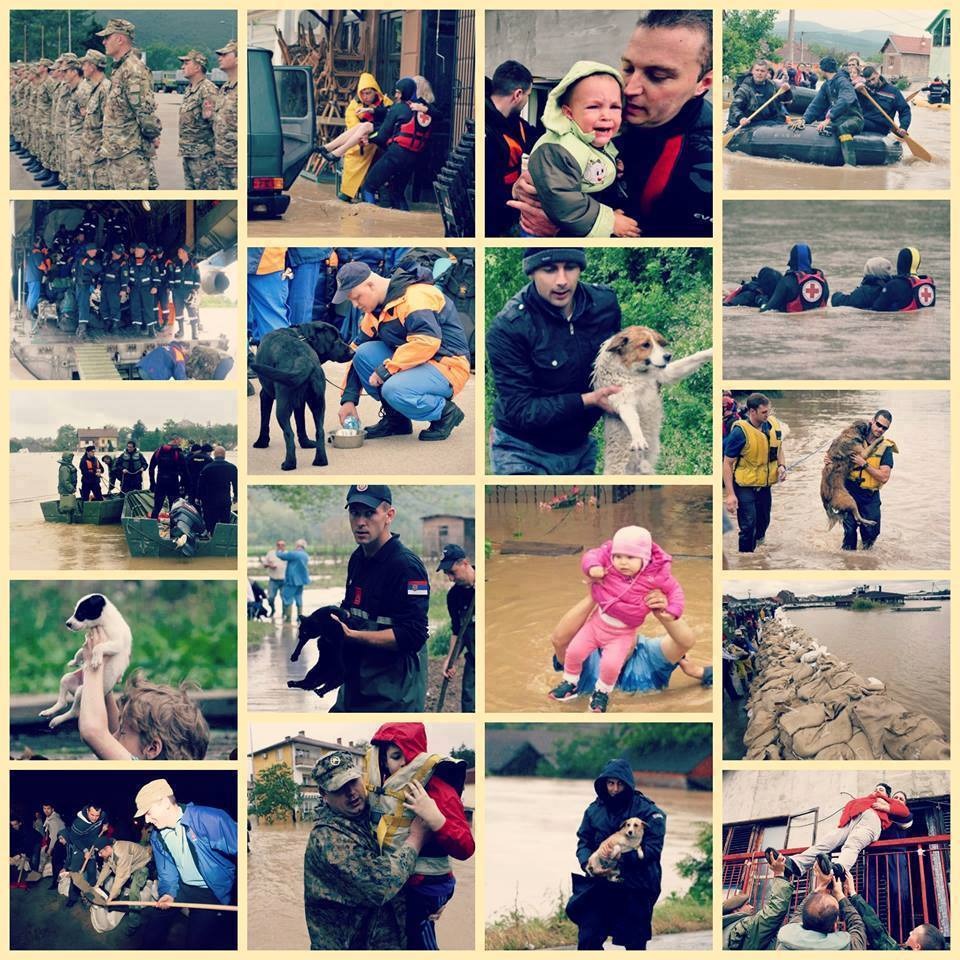 Dear Family/Friends/Acquaintances/Good-Natured Strangers:
As most of you know, my sister, Sanida and I, Selma Kikić, were born in Doboj, Bosnia and Herzegovina (BiH). We came to United States as children because of the horrible war that tore apart our home country in the 1990s. Today, twenty plus years after the conflict that destroyed lives and left people of BiH with nothing, their lives are being tested again:
On May 15, 2014, severe flooding struck Bosnia and Herzegovina causing massive destruction of property and claiming human casualties.
Today,
Sanida and I would like to solicit your help to raise money for a fund established to assist our family, friends and neighbors in BiH affected by the flood.
Your help would be especially meaningful to us given that the worst of the flooding destroyed our hometown of Doboj as well as our mother's hometown of Maglaj.
Nearly 1.5 million people have been displaced by this disaster.
That is like the entire population of West Virginia and
nearly 125 times worse than the damage caused by Katrina.
In addition to water damage, the
floods have caused on-going landslides and dislodged an unknown number of the 120,000 unexploded land mines leftover from the war.
Here are just a few examples of people affected by this flood.
The house where my uncle Dzahid lives, which is the same house my grandparents lived
in and where I spent some of the most wonderful childhood moments,
was completely destroyed in the floods.
The damage to the house is total: furniture, wooden floors, electronics, kitchen appliances, not to mention irreplaceable keepsakes. J
ust about everything he owned is no longer functional.
The amount of money he needs to just fix up the house
and return to some sort of normalcy
is estimated to be nearly 10,000 US dollars.
This is the sum of money that is wildly beyond his means, as it would be for most of the people of Bosnia where unemployment is over 40%.
Sanida and I hope that, together, we can make some meaningful difference for him and others like him.
My uncle is just one of many examples of family members who have lost everything.
My cousin's grandmother,
nana Asima, who is in her 80s, lost her home as well.
This brave woman survived the difficult economic period after WWI, then WWII, and then the 1992-95 Bosnian war only to be once again forced to abandon her home, which was completely destroyed by this flood.
Nana Asima, who hasn't traveled in years, has now been bounced from one family member to another to make her as comfortable as possible as she wonders whether she will ever be able to return to her home again.
Beyond our family, there are also friends who find themselves in exceptionally challenging situations today. For example,
there is my grade school friend Dragana, who has failing kidneys and has to have kidney dialysis daily in order to survive.
The floods destroyed the kidney dialysis center in our hometown and Dragana had to be evacuated to Sarajevo, to a facility where she could receive necessary and life saving medical attention.
But the move also left her hours way from her home and her grandmother who raised her.
Although Dragan's life is out of immediate danger, her ailing grandmother is now forced to fend for herself and survive using any means necessary.
Dragana, is a proud young woman who has broken barriers in a country that is rough for those who have nothing and where discrimination on the basis of a disability is experienced daily. In my eyes,
Dragana is a quintessential Bosnian woman: a true survivor, a fighter who has a heart of gold but she needs our help to make ends meet until she gets back on her feet.
Ideally, over time, we can raise enough money (surgery costs is around $40,000) to send Dragana to France to receive a kidney transplant but,
for now, our hope is to make Dragana's life somewhat easier by providing her with necessary clothing, and monetary means to survive until she can go back home.
Obviously
any amount of money you donate will go a long way
, even if it's $1.
Sanida and I have already made arrangements to travel to Bosnia in August 15th
to see our family and friends and distribute donations.
Every penny donated will be documented and distributed in a fair and transparent way to our family and friends in Bosnian affected by this flood. All of your donations are tax deductible as this fund has been established as a 501(c)3.
More information will be made available to you for your tax keeping purposes should you choose to donate.
Be sure to
return to this site to see photos of our journey through Bosnia and of our family, friends and neighbors that will benefit from your generous donations.
Sanida and I cannot thank you enough for everything. Most of you have already made our lives much richer and more fulfilling with merely your friendship and love.
We are forever grateful to all of you.
Please feel free to pass this page to your friends and family. Any amount of money we can raise by August 15th will make a difference!
Thank you!

Organizer
Selma Kikic 
Organizer
Washington D.C., DC
#1 fundraising platform

More people start fundraisers on GoFundMe than on any other platform. Learn more

GoFundMe Guarantee

In the rare case something isn't right, we will work with you to determine if misuse occurred. Learn more

Expert advice

Contact us with your questions and we'll answer, day or night. Learn more