HRA swim team and Team Joyner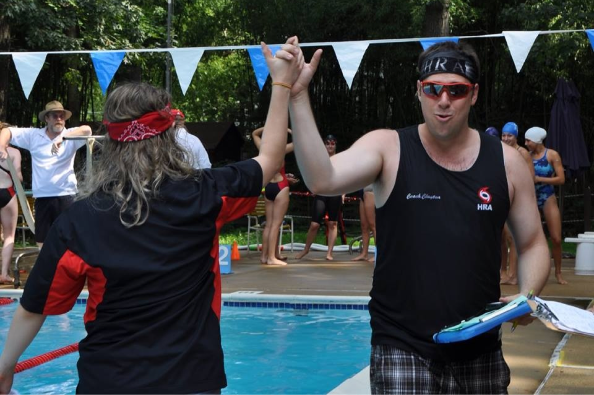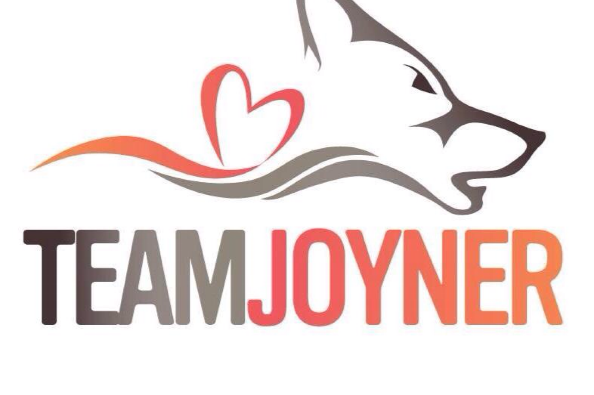 My name is Kristin Pugh, and I am the other half of the Holmes Run head coaching duo. On May 5th, 2014, our community suffered an enormous loss, when Coach CJ, my co-Head Coach suffered a massive heart attack and passed away after being in intensive care for about two weeks. We coached together for 12 years and over that time I got to know him as a really phenomenal person, my best friend, a great coach and friend to our entire Falls Church community.
The original plan for this season was to ask for some additional funding for our Assistant (Junior) Coaches who work for Coach Clayton and me at Holmes Run Acres during the summer without compensation. They provide much-needed assistance which helps our small team of around 100 kids to compete with the much larger squads in our division and we wanted to supplement the "gift certificate sized" thank you they receive from the team at the end of our season with a thank you of our own.
In these circumstances, our plan has changed. The team is trying to pool our resources and determine the best way to dedicate our season to Coach CJ. and honor our very special comrade.
We propose to use any funding we receive to honor Coach Clayton's memory in a variety of ways. These include: setting up a nice memorial at Holmes Run Pool; providing a little more compensation for our Assistant (Junior) coaches to recognize their selfless hours of coaching and additional help in many areas; providing new caps to include the Team Joyner logo; subsidizing our team activities; and thanking the unsung heroes that have and will continue to emerge this season. Our true goal is to continue Clayton's dream, and to keep his spirit alive! He will always be with all of us, both in our hearts and in our minds!
Happy Birthday Clayton "Coach CJ" Joyner! We all love you and will miss your presence, but know that you will always be with "us!"
A special thank you goes out to Coach Hayden Workmen (Assistant Coach) for his selflessness in coming back to coach with us, Mike Lyons for running our developmental Hurricanes "Tropical Storms," and Tim Harris, aka -- Tim "the team rep" Harris!
Lastly, but certainly not least, we want to recognize the greatest support group ever including: Holmes Run parents and alumni Falls Church Swim and Dive, VLAC (Coach CJ's club team), and especially CJ's mom, sister and long-time girlfriend. Their kindness and caring, "stepping up" both within our own team and on so many levels in our community has developed into something bigger than all of us, something that our entire community has embraced as "TEAM JOYNER." Team Joyner Rocks!! Go 'Canes!!!!!
Organizer