Help turn Quasimodo back into Norton
Norton is a rescue cat who was adopted at barely two months old by my friend Kim.
He is now 12 years old, and although he is overall healthy, his human companion recently found a fist-size lump on his body.
The lump is located around his neck and shoulder and he's developed a weird cough, possibly due to the location of the lump.
When Kim strokes his throat to help him swallow, that seems to help the cough go away.
Unfortunately, Kim cannot afford to take him to the vet and pay for his surgery to have the lump removed.
The vet's office has estimated that the visit, surgery and any meds required afterwards, will cost about $1500.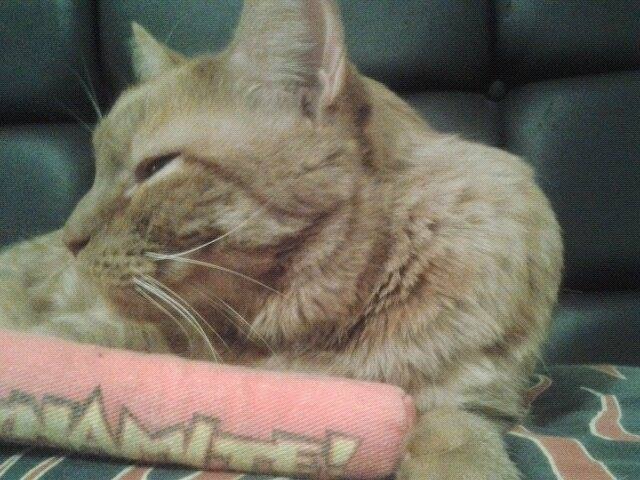 Because he is at a certain age, most free and low-cost places will not take him in for treatment. Their best solution is to put him to sleep. This is out of the question and Kim will not be going down that road. Norton is family, he is her friend, and she will not give up on him. She also does not qualify for financial assistance because as described, it does not sound "life threatening."

Now a little back story:

My friend Kimmie rescued Norton when he was not even 2 months old. He fit in the palm of her hand.
Right now, my friend is on very limited income. She receives SSD, but even that is at risk of being withheld due to some errors.
Norton is well cared, he has food, a home, and lots of love.
I have visited her home several times and Norton is such a shy fellow at first, but so loving once he opens up to you. I'd hate to see such a wonderful cat suffer and left to get worse because of the difficult circumstances Kimmie faces.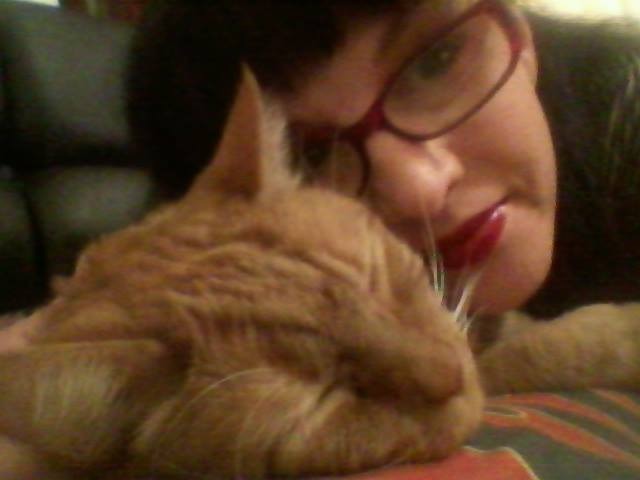 She is terrified about this whole situation.
Because he's 12, the blood work they want to run, and the cytology, will cost extra than if he were younger.
The surgery and the anesthesia are riskier in older animals too.
He could simply just not wake up and she'd still owe for the surgery. Nevertheless, it needs to be done if there is any chance of him continuing a normal and healthy lifestyle.

My friend Kim had another cat named Ralph. She brought Norton to be his buddy. They hit it off nicely and bonded but at age 5, Ralph became sick. Kim took him to the Humane Society. She was told that because she couldn't afford the treatment, she had 15 minutes to decide between euthanasia or just watch him wither away. Because of that, Ralph didn't come home with her.

So as you see, it's as if history is repeating itself. Because of lack of funds, Norton faces that same outcome. Please help us save Norton. Please donate as much as you can and if you can't, please share with friends. Your help, no matter how small, could be what actually gets him to have the treatment he needs.

Thank you if you read this whole thing. It means a lot to us.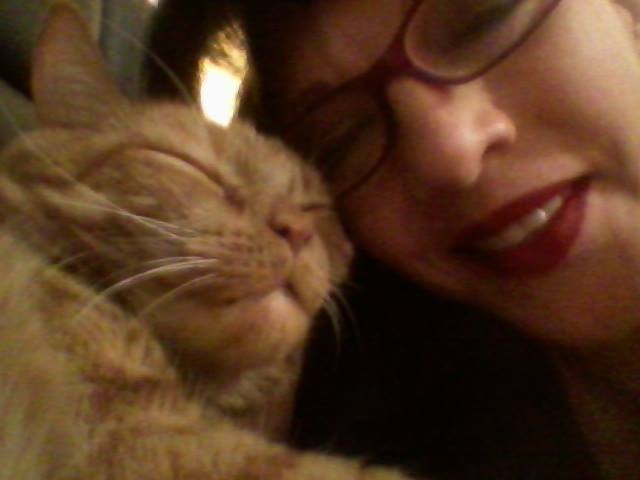 Organizer