Help get Lusian back on her toes
Lusian , a classical ballet dancer , fell and injured herself and needs to get back on her toes !!

Lusian Hernandez
was born on a 4th July ! in Barquisimeto, Venezuela. An accomplished young dancer - only 19 yrs of age - she came to the US after winning a scholarship to attend the Summer Intensive Program of Arts Ballet Theatre of Florida, in Miami. Immediately she was asked to join the company as an apprentice and this past year, despite her young age she made as a company member, where she has made outstanding progress dancing several solos.
Recently Lusian
suffered a fall that injured her meniscus and ligament in her knee very badly which forced her to have surgery and stop dancing!!.
Unfortunately this is a very expensive procedure and Lusian
needs help to pay for her medical bills plus months of rehabilitation therapy.
She does not have the proper medical insurance to cover for such expenses.
She cannot go back to Venezuela due to the terrible political and social situation this country is going through. Plus, she would not have the proper treatment and advancement she can get in the US in order to go back on her toes and dance !
Lusian
is a wonderful young lady, always humorous and a loving and caring person. She has been an inspiration to many younger dancers and she has the respect and admiration of her own peers in the company because of her friendly character and kindness of heart.
Your donation will be tax deductible as it will go through the ballet company which is a 501 c 3 non profit organization! Any help to Lusian Hernandez will be rewarded !!
Thank you!!!!
Lusián Hernández
nació un 4 de julio! en Barquisimeto, Venezuela. Es una joven bailarina que ha logrado grandes metas con tan solo 19 años de edad. Vino a los E.E.U.U. después de ganar una beca para atender al programa intensivo del verano del Arts Ballet Theatre of Florida, en Miami. Inmediatamente fue aceptada en la compañía como aprendiz y este último año, a pesar de ser tan joven, logró ser su lugar como bailarina de la compañía donde ella ha hecho un progreso excepcional bailando varios roles importantes.
Lusián sufrió recientemente una caída y se fracturó gravemente el menisco y un ligamento en su rodilla lo que la forzó a tener cirugía y parar de bailar!!.
Desafortunadamente este es un procedimiento muy costoso y
Lusián necesita ayuda pagar sus cuentas médicas además de meses de terapia de rehabilitación.
Ella no tiene el seguro médico apropiado para cubrir tales costos. Ella no puede ir de nuevo a Venezuela debido a la terrible situación política y social que vive ese país. Además, ella no tendría el tratamiento y los adelantos médicos apropiados que ella puede conseguir en los E.E.U.U. para lograr volver a ponerse las zapatillas de punta y volver a bailar!
Lusián es una joven maravillosa, siempre chistosa y alegre y una persona amorosa que cuida de los demás. Ella ha sido una inspiración para muchos bailarines más jóvenes que ella y recibe el respecto y la admiración de sus propios compañeros en la compañía debido a su carácter amistoso y la grandeza de su corazón.
Su donación será deducible de los impuestos pues pasará a través de la compañía de ballet clásico que es una organización no lucrativa. ¡Cualquier ayuda para Lusián Hernández será recompensada!! ¡Gracias!!!!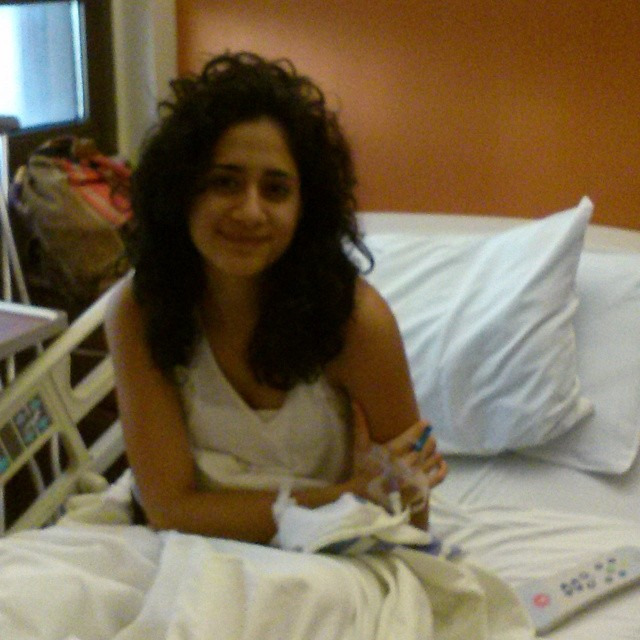 Organizer
Ruby Romero 
Organizer
North Miami Beach, FL