Seven years ago, my sister and I noticed that my mom was going to the gynecologist an awful lot. Jokingly I say to my sister, "Wow - Shelby, I wonder if Mom's pregnant". Thinking nothing more of it, about a month or so later, Mom calls and tells us she has been diagnosed with breast cancer. My immediate response: "Huh. We really thought you might be pregnant". After informing me that my sister replied with the exact same response, she went on to inform me that she would have a bilateral mastectomy about two weeks later.

 A couple of days before, Mom calls me to ask a bunch of questions about a radioactive contrast they intend to inject her with before the surgery - a routine test they do to see if cancer has spread to a patients lymph nodes. The gravity of the situation didn't sink in until I got the text message from my sister - "They removed a bunch of Mom's lymph nodes - majority of them tested positive for cancer cells.Dad (Scott Robinson) just walked away... I don't know what to do". 

 From there, Mom would have her first bone scan. I still remember the day she got those results. "This can't be my mom" I thought. The woman in front of me was crying - bawling - "Why me? Why is this happening to me?" - completely distraught. Imagine that - the woman who got you through everything - scraped knees, broken bones, broken hearts, fights with your best friends - EVERYTHING! - was now as torn apart as a child on their first day of kindergarten - scared, unsure and so small. 

 It was that phone call - that single phone call - that changed everything for us. Once cancer has spread to your bones, it doesn't go away. You live with it. It's no longer about curing you, it's about stalling. Trying to slow the disease down. Trying to predict and manage where it's spreading. From there, we would go through the first round of chemo and radiation - yep, the first round.

We learned a lot in that first round of chemo... everything tastes gross and if you like spicy foods - sorry, not gonna happen anymore. Ever heard of thrush? It's a yeast infection - in your mouth!!! It can cause sores that make it very challenging to eat in general! Then there's the nausea, the debilitating exhaustion, complete loss of appetite, the quarantines - yeah sometimes chemo can cause your white blood cell count to drop so low that you can't be around other people. If you're lucky, you can stay at your house, you just can't have visitors, but sometimes you're not lucky and you're stuck in the hospital in quarantine for an extended period of time. The biggest thing we learned: you're only going to get through it together!

So we all took on our roles. We braced ourselves for the ups and downs. We got each other through hormone treatments, more chemo, more radiation, constant blood draws, the other health effects. Man – the other health effects – the treatments they give you can have some serious side effects that can cause other health issues. We've been through early onset menopause, high blood pressure, cracked teeth, arthritis and hip replacements, emergency heart surgeries and lung drains. We did okay. We got through it all. Together.

Then you're told the cancer has spread to the brain… then a week or two later the spinal fluid. And you start thinking "this can't be good" but you stay positive because they have a treatment plan and everything has always been okay. It'll be okay right? Wrong – the treatment stopped working. And you know. Deep down, you know it's not good. Nothing prepares you to hear the sound of your younger sister crying on the other end of the phone and know that there's nothing you can do to make it better. Or the thought that you have to make your mother, the person who raised you and took care of you forever – the person who is still taking care of you – come to terms with the fact that this thing you've fought so hard against is going to win. Then you remember – you're going to get through this the same way you always have. TOGETHER.

That's what we need right now. The ability to get through this together. We can't do that without 24 hour home care, which is not covered by my mother's insurance. To get through this, we need you. We need your help. Please donate so we can all get through this TOGETHER!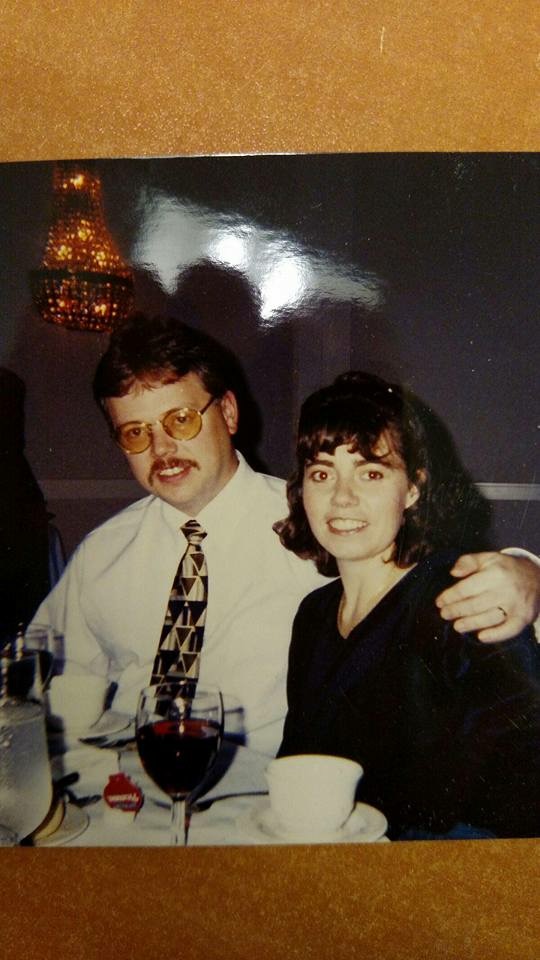 Organizer and beneficiary
#1 fundraising platform

More people start fundraisers on GoFundMe than on any other platform. Learn more

GoFundMe Guarantee

In the rare case something isn't right, we will work with you to determine if misuse occurred. Learn more

Expert advice, 24/7

Contact us with your questions and we'll answer, day or night. Learn more