SUPPORT 4 KAREN - AN OVERCOMER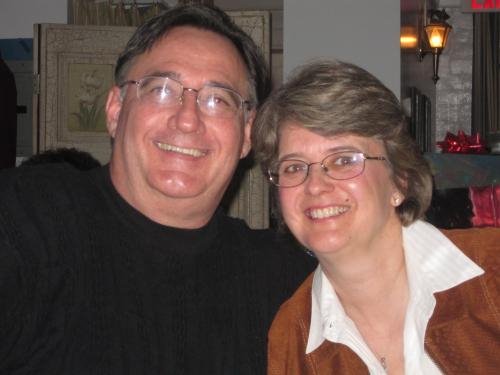 Karen Chipok is a wonderful woman who has touched many, many lives personally, professionally and spiritually.  As a pediatric physical therapist she has made a tremendously positive impact on hundreds of children and their families since she began working at the Children's Hospital of the King's Daughters (CHKD) on October 1, 1989.  She has impacted, in uncounted ways, the lives of the children and their families who have been her patients. Because she has been such an outstanding teacher and mentor to so many therapists who have worked with her during those 24 years, she has also indirectly made a significant impact on the lives of those therapists' patients and families.  As one of her colleagues stated, "Karen has been the cornerstone and rock of the CHKD Therapy Team."
Karen has been diagnosed with Stage 4 Lung Cancer and now it is our goal to be as much of a support to her as we possibly can.  She has just recently begun chemotherapy. The road to recovery will be long and there will be expenses, probably more than we can begin to predict. 
Tom and Karen have 2 adult children and 2 grandsons, ages 5 and 2 ½. They will need our love, prayers, and monetary support.  Karen is and will be an overcomer; therefore we have chosen a wristband &/or wristband keychain for each donor to receive and wear/use proudly, as a demonstration of support for an overcomer.  Tell everyone you know where to donate and they too can show support for Karen or others who are fighting to be an "OVERCOMER."
If you would like to follow Karen through her journey to recovery, please go to www.caringbridge.org/visit/karenchipok  
 Blessings to all,
CHKD Reunion Group to Support Karen Chipok
Organizer
Mary Kaye Tyson 
Organizer
Virginia Beach, VA