Hope for Our Young Nuba Refugees
"They're isolated. They have no families. They have no hope of a future. The military is the only option. My project goes beyond football, it creates a structure for normal relationships, teamwork, self-belief and confidence that there is a another way"
Raga Gibreel, Founder, Green Kordofan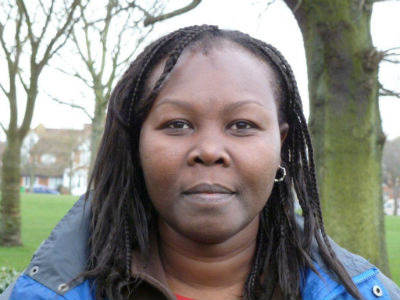 My name is Raga Gibreel. I come from Nuba Mountains in Sudan but now live in the UK. Please help me to bring some hope and opportunity to young refugees who have not had the same chances as me. Thank you.
What am I trying to do?
I will use the money to provide structured sports activities to youth in Yida refugee camp in South Sudan. The project will provide basic equipment and establish 5 football teams who will train 3 times a week and compete in friendly competitions. Building on our existing activities, this is a pilot initiative for six months duration.
The project is about more than football. It provides discipline and structure for at-risk youth who lack alternative life chances except joining military movements. The normal development of young people's relationships and motivations has been dislocated by the conflict and this project creates a safe and structured space for them to work in teams, build trust, generate self-confidence, win respect and channel ambitions through constructive cooperative activity. It will also improve tense relationships with the local host communities through increased social interaction.
The project also alleviates pressure on guardians and mothers, most of who are single women (most men are elsewhere pursuing economic opportunities, fighting in war, or they have been killed). These women put the interests of children ahead of their own, and would benefit hugely if their youth were engaged in constructive activities.
Why are we trying to do it?
The overarching goal of this project is to contribute to peace and development for the peoples of South Kordofan.
But I believe the project works through the following intermediate goals:
"¢ To improve the self esteem of children, adolescents and youth.
"¢ To improve relations between youth in the camp.
"¢ To provide facilities and coaching for sport, health and fitness throughout the camp.
"¢ To improve the physical and mental health of individuals who have suffered trauma.
"¢ To provide a safe environment for young people to enjoy themselves.
"¢ To reduce pressure on, and improve the well being of, women in the camp.
"¢ To improve relations with the host community.
Why do I think this will work?
If youth have a structured and safe environment in which to exercise, socialise, cooperate and take initiative then they will have opportunities to develop skills, share experiences, and achieve goals. As a result, self-confidence and social skills will be improved, and youth will be less likely to engage in violence with each other, be abducted through unsafe exploration or seek excitement and support in military movements.
If youth are engaged in regular structured activities with associated refreshments and a weekly meal, then pressure on their mothers will be reduced. They will have time to organise households, distress and provide better meals during the week.
If youth cooperate with each other and compete constructively in matches then principles of peaceful cooperation will be learned. This will contribute to a culture of peace over the dominant culture of war. Peaceful competition between refugees and host communities will also increased trust between the groups because they will spend more time together, share experiences and build trust.
Why it matters?
Since June 2011, renewed fighting has created hundreds of thousands of displaced people and refugees from the Nuba Mountains. The influx of refugees to Yida camp continues to increase; in 2012, Medicins Sans Frontiers put the number of people in the camp at 55,000. By 2014, this has swollen to 70,594, according to UNHCR. And in February 2014, 80% of new arrivals were minors. Poor nutrition, hygiene and health problems are common. There is no formal education in the camp; any education support is entirely delivered by volunteers, most of whom are themselves refugees.
Children and young people in particular are suffering as there is little or no education and many have lost family members and witnessed extreme violence. They are fragile "" unsure of who they can trust and unable to relate easily to other people. Their only choice in life is to join the military movement or stagnate in the camps. There must be an alternative.
Who will make sure the money is used well?
This project will be implemented by "Green Kordofan", a UK registered not-for-profit Company I have set up which is dedicated to improving the prospects for peace and development and ensuring the voice of South Kordofan is heard throughout the corridors of policy makers worldwide. Green Kordofan has three main activity strands: 1) Promoting the cultural assets of the Nuba peoples of Sudan; 2) Helping the community restore a sense of belonging, identity and respect; 3) Assisting small farmers improve their livelihoods; and 4) Promoting peace and reconciliation and development through sport and the arts: Click here for more information about Green Kordofan.
We will work closely with the Refugee Council in Yida and with  Nubatya for Civil Rights and Liberties. The former is the committee of refugees that meets to try and manage the refugee camp. Nubatya is a national non-governmental organization concerned with issues of peace, human rights, rights of Indigenous Peoples, democracy and good governance. Founded in the Republic of South Sudan with a headquarters situated in Juba, the Nubatya is registered to the Ministry of Justice under registration No. 1437. Nubatya was initiated by a committed group of human rights activists, advocates and development practitioners.
Become the first supporter
Your donation matters
Organizer