Hi everyone,
My stepdad Paulie is one of the funniest and carrying people I have ever met. He is always laughing and making everyone else around him laugh.
About 7 years ago he became very ill, the doctors discovered a bacteria that had spread all over his body blocking his heart valves completely resulting in him having to had mechanical valves put in their place. Whilst recovering from this surgery his leg started to hurt immensely and when he went back to the hospital the doctors discovered that the bacteria had spread around the veins of his right leg and making the blood coagulate inside the veins. Which meant another surgery this time cutting his leg open from knee to groin to put a double bypass in.
Paul has never been able to walk properly again, getting tired very easily and in a lot of pain.
This Christmas he became very ill, very tired and debilitated. We feared that the bacteria had returned and when one night he woke up in agonising stomach pain my mum rushed him to the ER and he stayed in hospital for 2 weeks. Unfortunately not only were we right in thinking that the bacteria had returned, he also had a stomach ulcer which had bursted thus the pain, his heart was failing, he was loosing a lot of blood and had anaemia, but and if that wasn't enough, worst of all Paulie was diagnosed with stage 3 Follicular Lymphoma.
As always he took it like a champion and very positively said 'It's ok, I have cancer and I will beat this thing!'. For the most part his positivity and strength is what keep all of us strong.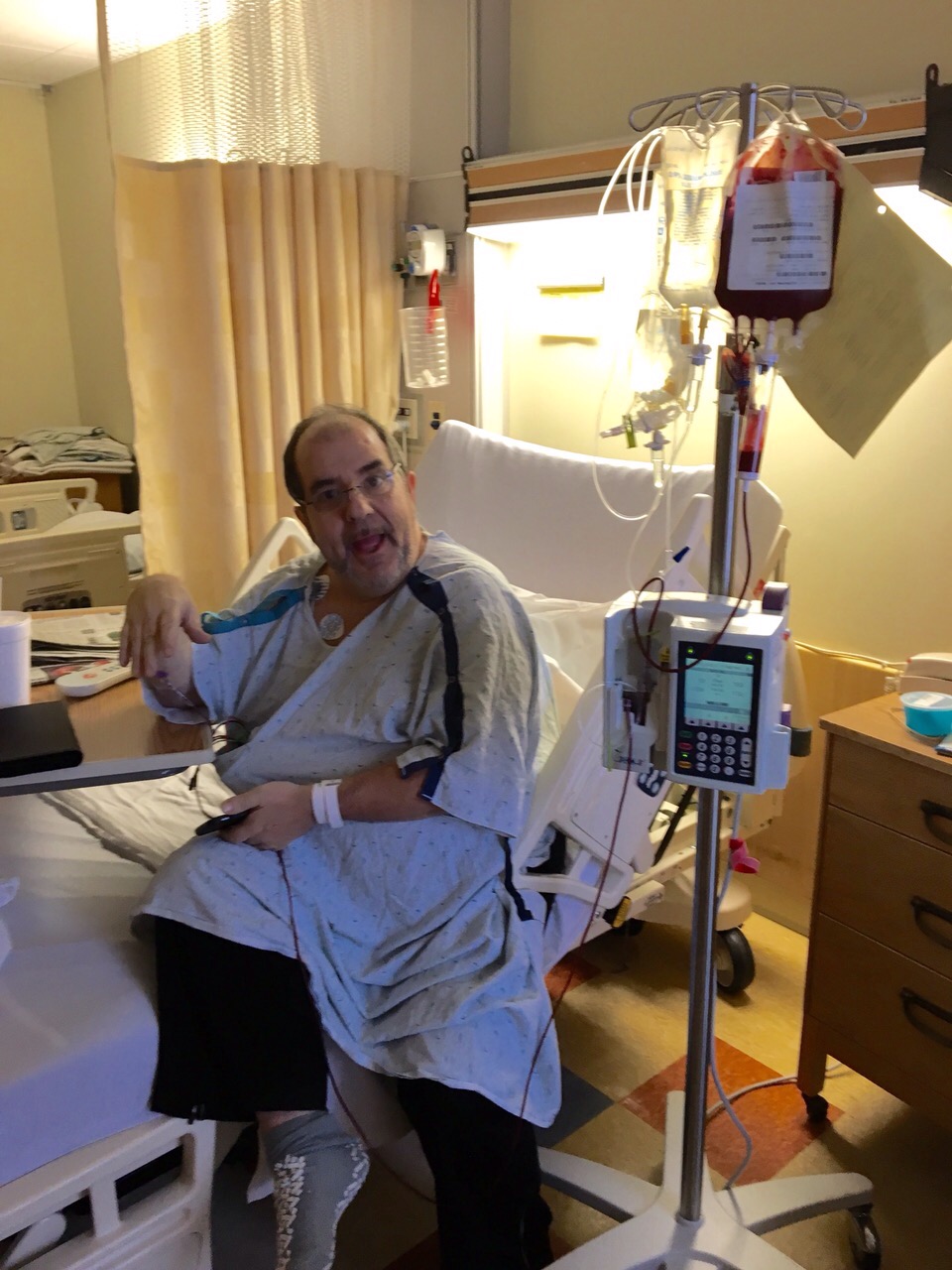 After his PET Scan, he then had an appointment with his oncologist Friday the 29th January to have his first Chemo session. Unfortunately due to his heart condition and anaemia, he will be unable to start chemo before they put a defibrillator in his heart, raising his blood levels to normal, getting rid off the anaemia and killing the bacteria. Which means at least 2 more months postponing the start of the treatment.
Latter in the month of March he will have to do another biopsy and PET Scan, and only then will we find out what sort of treatment he will receive. For now Paulie is still strong minded, going to work everyday trying very hard to live life as normal as he possibly can and his body allows.
As you can imagine health care in the US even though great is very expensive and insurance doesn't cover everything. On hospital and medication bills he already has to pay $8500 which insurance doesn't cover! 
I'm here today asking for your help. The last thing you want to worry about when you are very ill or like my mum, taking care of someone very ill, is money. If we could all come together and make their burden a little smaller I'm sure we would be making their lives less painful. Give whatever you can, no amount is too small. Help Paulie fight cancer! 
Thank you so much for your love and friendship, 
Sofia