WASH AWAY CHILD SEX TRAFFICKING
Imagine, for a second, how helping someone in a developing country buy a washer and dryer could help fight child sex trafficking.
    THE BACKGROUND:
I am seeking partners to help wash away child sex trafficking in Phnom Penh, Cambodia.  Camobodia is a magnet for pedophiles from around the world.  In Phnom Penh's red light district there is a great NGO (non-governmental organization) called
Hard Places
. 
http://hardplaces-community.org/
  It is the
only NGO in the city helping protect and rescue boys.
  However, it is a grass roots ministry, so funding it as it grows is a real challenge. 
https://www.youtube.com/watch?v=b3_qHMHoq-k&index=5&list=PLQQLcz5ZIB-uK7AuOko92mtJeWBP7Q8nv
     I am a psychology professor and clinical psychologist who went there with my wife, Deborah, to help train the staff in the summer of 2013.  The Cambodian staff of "teachers, counselors and social workers" fighting child sex trafficking do not have the degrees or training we associate with these titles in the west.  However, they have a love for the children and a passion to save them.    
THE VISION:
While I was there a number of questions and ideas began to bubble up inside of me.  "What if we could create businesses that would create a stream of income for Hard Places within Cambodia? 
What if a relatively small investment by donors today could produce years of future income?"
     As I taught each morning in the sweltering 4th floor of the building, I would look out across the street at an unusual sight.  Men without shirts were sitting on a hot roof, hanging clothes to dry in the sun.  I learned that almost everyone washes their clothes in a sink or pail and these men worked for a very primitive laundry service, washing clothes by hand.  "This is from the stone age," I thought, "Surely we could introduce services with washers and dryers."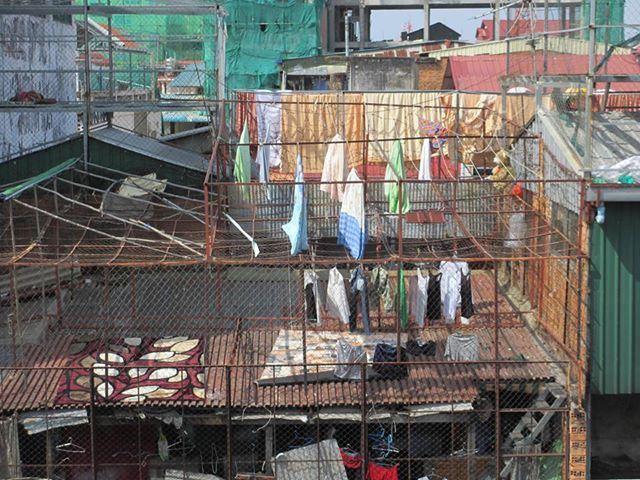 Since returning home, I have thoroughly researched the idea of helping to create a laundry business in Phnom Penh to benefit Hard Places and a deserving family.   The time is ripe for this idea.  The country's economy is growing due to tourism and industry.  Other Cambodians are just beginning to develop these businesses.    
THE PARTNERS:
I believe I have the right Cambodian partners, Dara and Sineath Heng.  Dara is completing his MBA in Phnom Penh, and his wife, Sineath, is an assistant director at Hard Places.  They are committed to giving half of the profits of the laundry business to Hard Places.  The plan is to start the business out of their home this summer.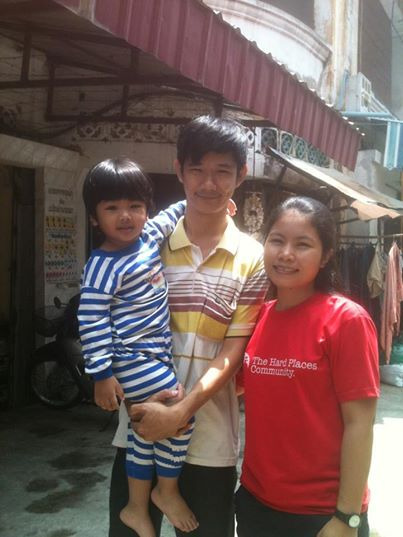 THE CHALLENGE:
The biggest challenge is that Cambodia is a very poor country.  The average Cambodian makes around $150 a month.  Purchasing a washer or dryer would take one or two years of a person's gross income.  So, the funds needed to start a laundry service are way out of their reach.  We take washers and dryers for granted.  Can you imagine being able to start your own business if you just had a washer and dryer?
     We have researched several washer-dryer options.  In Cambodia we can buy Korean home-quality machines at more than twice the cost as in the U.S.  However, if we raise funds above our goal, we could buy a longer lasting commercial machine from China.  In addition, we will need to buy supplies and may have  minor construction costs to start the business.    
THE GOAL:
We are returning to Cambodia this summer for two months and want to make this vision a reality.  100% of the funds donated through
gofundme.com
will go to purchasing the washer and dryer, shipping costs and all start-up costs of the business.  If we surpass our goal, we will buy the commercial machine from China.  We just need a little financial help!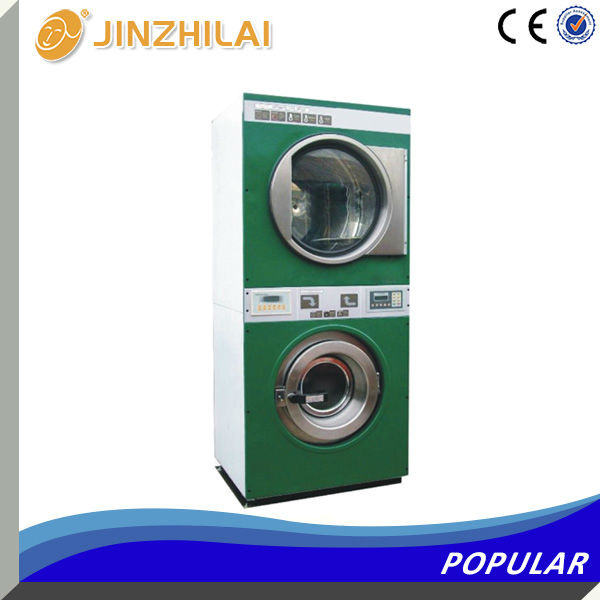 We are starting small, but our hope is that we will learn through this small business start-up so that we may one day start many more businesses creating streams of income to help wash away child sex trafficking in Phom Penh, Cambodia.
     Thanks so much for any help - big or small!
     Dr. Scott White
Organizer