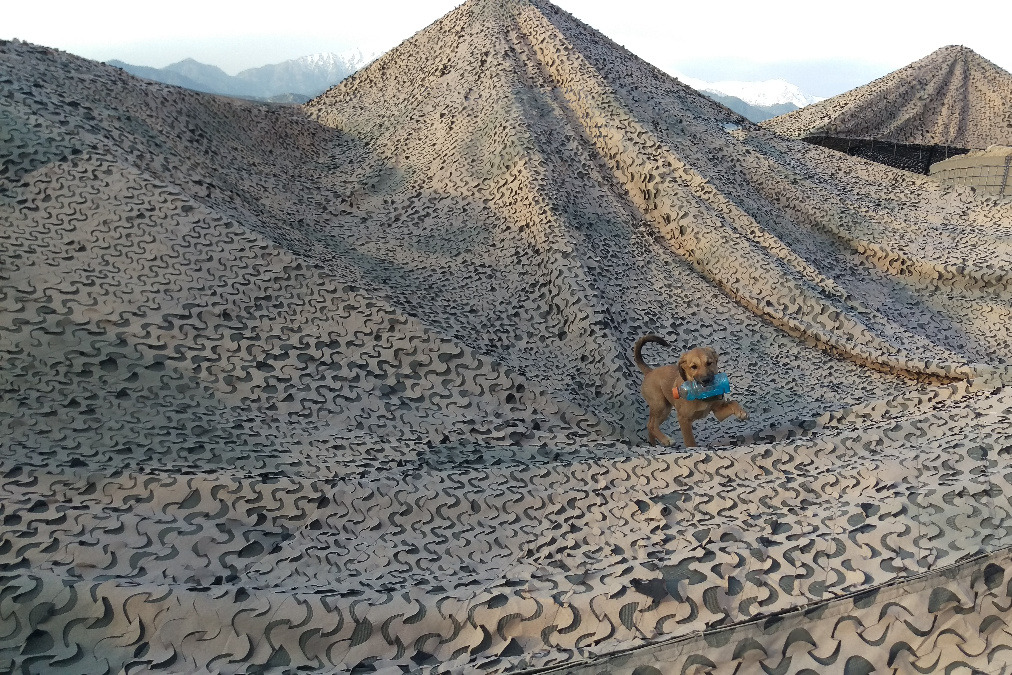 Molly found us early in our deployment. Hungry, tired, but very curious despite local people trying to chase her off. She wandered into our base, we fed her, she crawled into my cot to sleep, and then never left our side.
Instead, she spent the deployment working to keep us all safe. She would warn us if strangers were approaching. She would keep other strays away, who posed a health risk to us, and most importantly every morning she would steal our shoes and boots and spread them across the base. She slept all day but she worked all night patrolling the walls.
We couldn't bear the thought of her staying here. I don't presently have the means to bring her home. So I'm asking for your help. The best I can do in return is to give her the best life and to pay it forward when I do have the means.
Molly and I want to thank you in advance, even if all you can help with are kind thoughts.
Very sincerely, Mike and Molly.
Pink Fuzzy Steering Wheel
Organizer
Michael Pope
Organizer
Olympia, WA