Kenyan School Capital Improvements
In 2008 I met Cecilia Kamande, a Kenyan mom who came to the US to earn money for her children to go to high school in Kenya. Unable to make enough money for a plane ticket, she had not seen her family in 3 1/2 years. We became dear friends and when she returned to Nairobi, we kept in touch. My mom & I stayed with her and her family in 2011.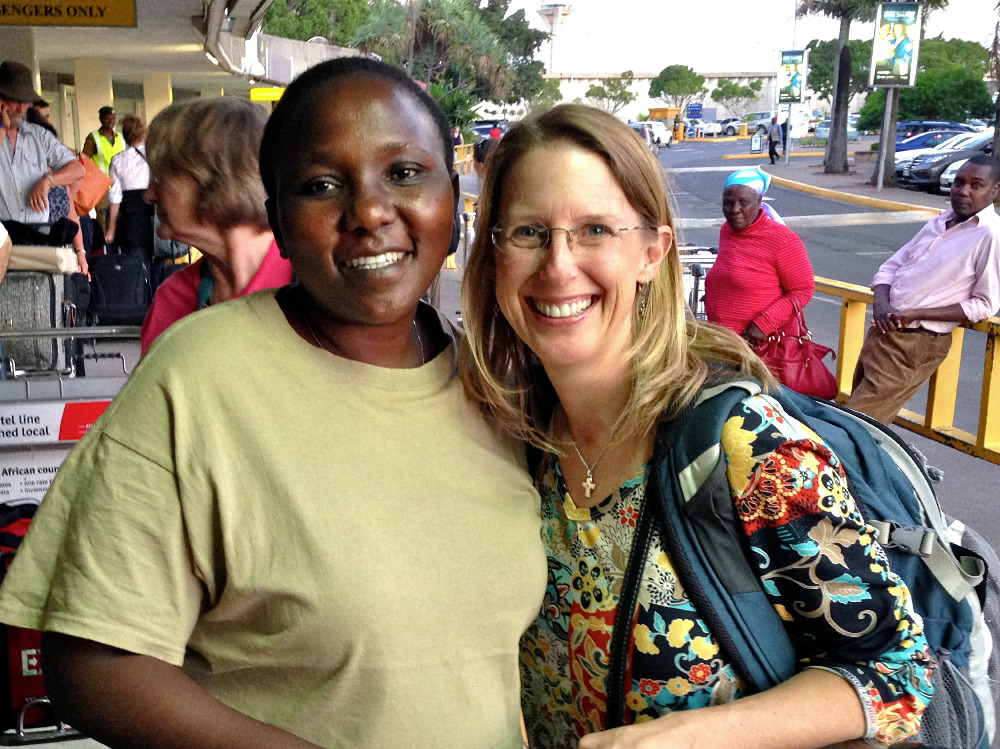 Cecilia and me
She is a trained teacher who had a dream to start a primary school. About 15 years ago Future Gate Primary School was created by Cecilia and another woman. Because her partner in the school was working for the Department of Education, she was able to take it away from Cecilia. Not having the political clout to get the school back, Cecilia gave up her dream and began finding other ways to earn money for her family, which is how she ended up in the US.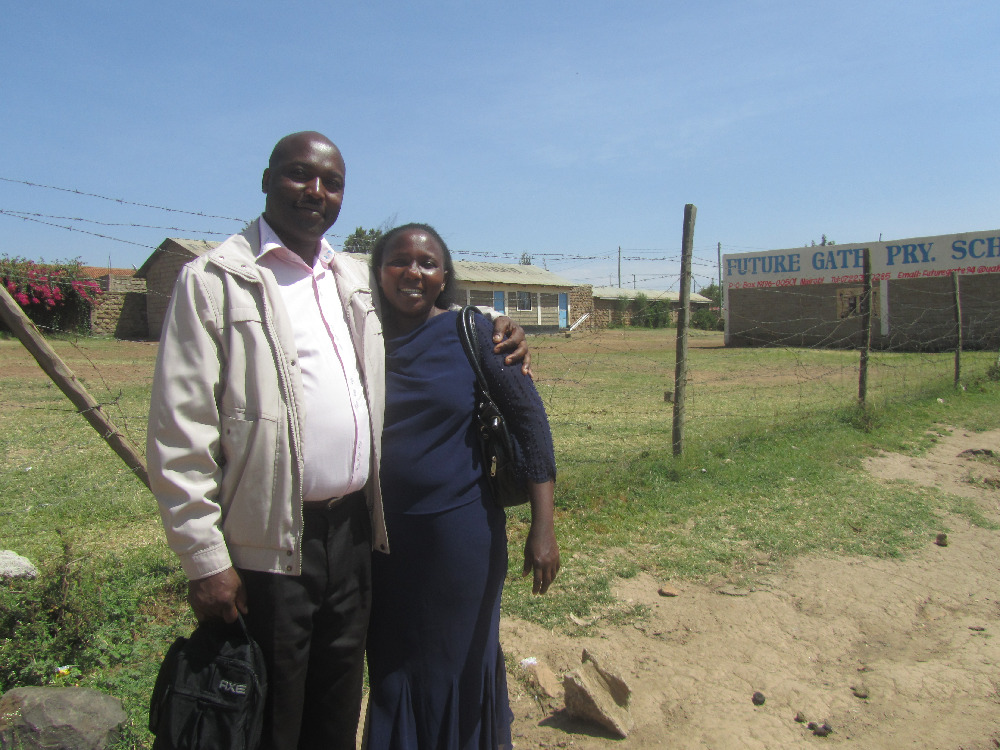 Geoffrey & Cecilia outside Future Gate Primary School
Just before my first visit to Kenya, the Lord provided a way for Cecilia to get her school back. But, as is often the case, parents and teachers were not happy that there was a new administrator and many left the school. Desperate to provide for her family, Cecilia took a job in Afghanistan this past year.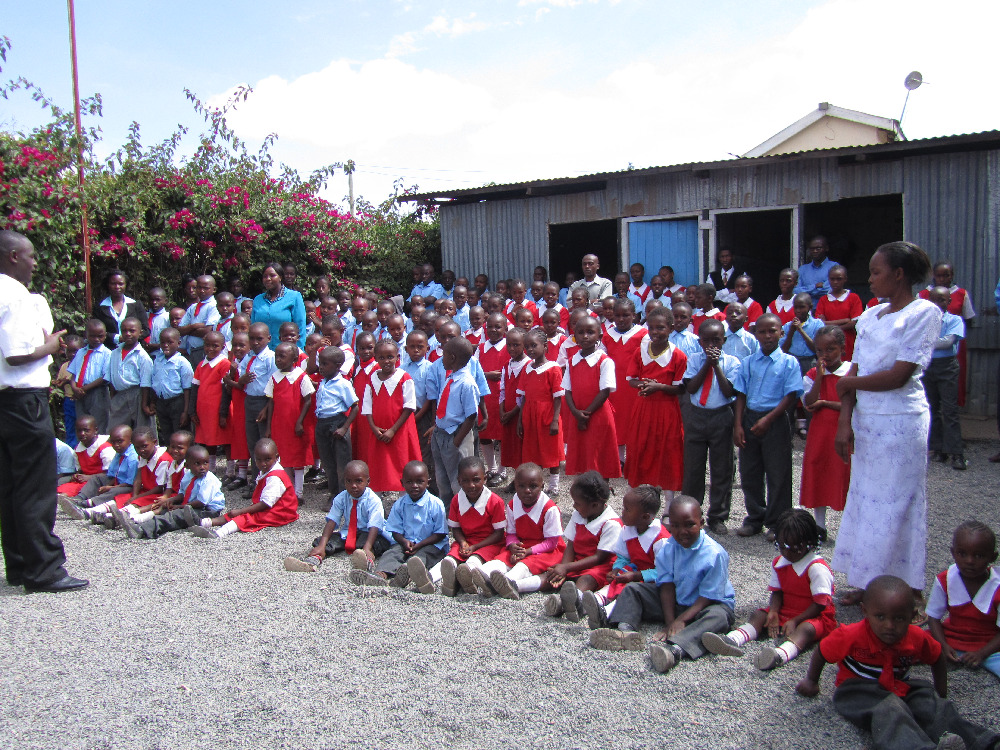 Children at the school
While in Afghanistan, Geoffrey (Cecilia's husband), took over the administrator's job of the school and they now have 60 students and enough teachers. 
I just returned from visiting her (she came home from Afghanistan in December) and Geoffrey and got a first-hand account of the viability of the school. It has the potential to continue to grow, especially since a new highway was built nearby and more and more families are moving to the area. However, it needs some major capital improvements. 
Thanks to so many friends and family, the biggest need for an additional set of toilets and a water tank has been met. However, in addition to these, they still need a new set of 5 books for each student, some playground equipment, and general updating needs (i.e. painting, new educational posters, etc...).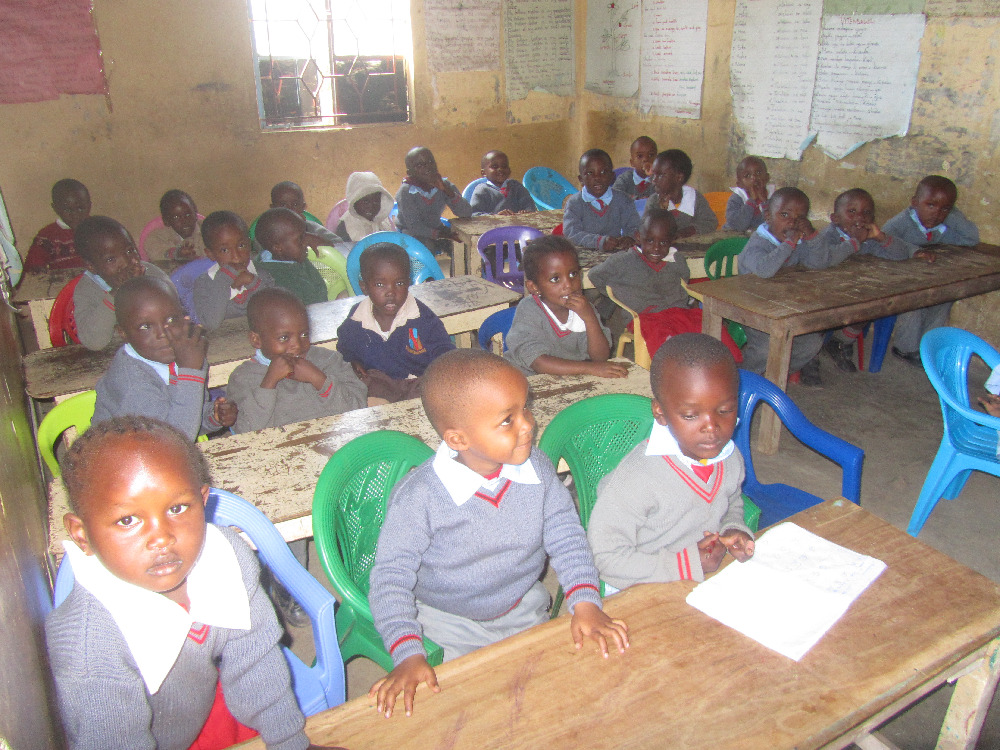 Pre-K students
No matter what challenges or difficulties have come in Cecilia's life, she always says, "God will make a way." She and her husband have poured their heart and soul into this school, and I am praying that God will truly make a way for money to be raised to make the capital improvements that are necessary. Keep in mind they don't have unemployment benefits, medicaid, disability, food stamps or any other government-funded assistance. Geoffrey can't go around mowing lawns, because there aren't any "lawns," or work at McDonalds or Walmart. If you've ever been to a third-world country you know what I'm talking about.
I will be so thankful for any and every contribution. Your money will be well spent.
Kelly Walker
Organizer