Kidney Transplant Expenses-Zack & Megan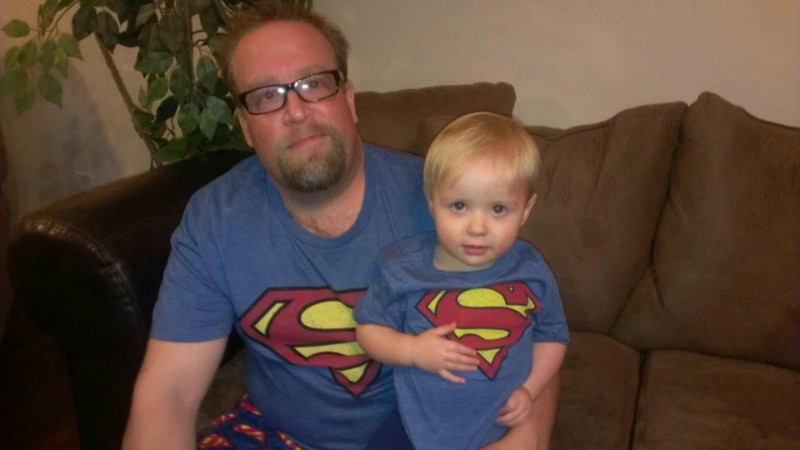 Barry and his son, Conner!
Barry Parks has been waiting on a kidney for nearly 3 years. He has been on dialysis for the past two years and is currently in stage 4 renal failure. He is my friend, Megan's oldest brother, which is how I came to hear of this story.
Many friends and family have been tested to donate for Barry, and all of their efforts are much appreciated!
Barry and his wife Shannon, who was also tested and later not allowed to donate due to small kidney stones, have a young son named Conner. Conner is the joy of Barry and Shannon's life.
Megan is engaged to be married later this year to the love of her life, Zack! Zack is such an awesome guy, so great to Megan and to see them together, you just know they are made for each other. But Zack is more than just Megan's Knight in Shining Armor:..he is now going to be a lifesaver for Barry and a "Dad-saver" for Conner.
Zack had been thinking about donation for quite a while before he came to the decision to test and find out if he was even compatible to donate to Barry. Although, the chances were pretty slim, Zack wanted to see if he could help. Zack's reasoning:.. " I don't know how I would have turned out if I didn't have my dad in my life and I don't want Conner to experience life without his dad."
By what can only be a miracle, Zack is a match and has made the decision to donate a kidney to Megan's brother. This decision is not only life changing for Zack and Megan, but for Barry, Shannon and Conner, as well.
The surgery is set for March 12th, just a few short weeks away. Although Barry's insurance will cover the cost of the surgery itself, there will still be a lot of expense for Zack and Megan, as the surgery will be in San Antonio, which is an approximately 8 hour drive from their home in Oklahoma City. There will be travel, hotel, food, etc.
In addition to that, Zack just started a new job and will be required to be off work for at least 6 weeks with no pay. His new company has been gracious and will let Zack have this time off and hold his job for him, but he has not been there long enough to accumulate any leave yet. Megan will also lose out on some income while traveling back and forth and missing work, as she is self employed as a hair dresser, so no work, no pay.
Zack, with the support of Megan and their families, is doing a wonderful, completely selfless thing for Barry. However, they are still a young couple just starting out and trying to plan and pay for a wedding as well.
So, I decided to set up this fund to try and assist them with some of their cost with this endeavor. I know that most of us cannot do a lot alone, but with all of us doing a little, together we can be a part of this BIG BLESSING, so any help is greatly appreciated.
Rex, Adrian & Scooter Lewis 
Organizer
Megan Campbell 
Organizer
Oklahoma City, OK