K-9 Pet Trackers Boot Camp - St. Louis
**NOTE** Donations made to this event are NOT tax deductible and are NOT affiliated with any nonprofit organization. All funds will be used to cover the expenses (trainer pay, travel expenses, meeting space, etc.) involved in holding this training event.

My name is Kat Albrecht and I'm the founder of
Missing Pet Partnership
, the CEO of K-9 Pet Trackers, and creator of the first-ever pet detective academy that was founded in 2005. You can read about my pet detective work (and the books I've authored) on my author website at
www.katalbrecht.com
. 
Since 1997, I've trained many "pet detectives" (both human and K9) to find lost pets. Although the majority of my training is conducted on-line through webinars, below is a photo of the last time I held a K-9 Boot Camp to specifically train a group of dogs to detect cats and track the scent trail of lost dogs. That even was held in 2005 in Michigan. Because of the economy, I just haven't been able to hold more of these dog training events (except in my home town, Seattle, where I've trained a small group of
succesful K-9 Pet Trackers
).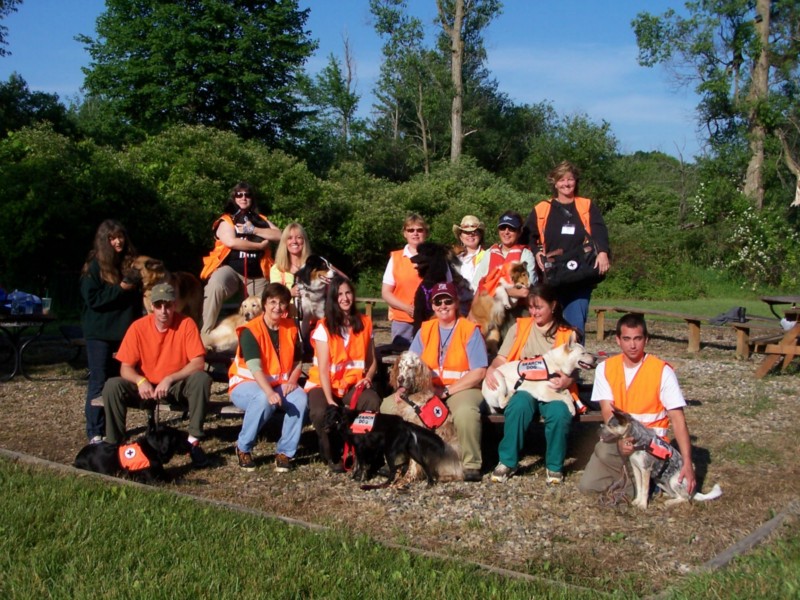 I have a crazy dream--I want to see pet detective teams available in ALL communities across the USA and Canada so that when a pet owners loses a dog or cat, they can have immediate and affordable services. Several graduates from my
pet detective webinar course
 are currently training their dogs to find lost pets and our plan is to hold a "K-9 Pet Tracker Boot Camp" is St. Louis, MO from June 26th thru June 28th, 2014. In order to do this, we need help! We're reaching out to dog and cat lovers in the St. Louis area (and beyond) to donate and help make this event happen. If we don't raise the money needed, this training can't take place. 
To learn more about the training schedule itself and to sign up for a dog handler position, go to http://www.katalbrecht.com/K9train.php.
The budget for this 3-day training event is $6,500.00 which covers the airfare for the instructor, an assistant, target cat transportation costs, meeting space for 3-days, AV equipment rental, hotel, food, car rental, shipping costs, refreshments, and trainer pay. 
As a gift to those who donate for the event ($50.00 or more), we plan to hold a "Pet Detective Party" appreciation event in St. Louis for all those who donated to attend. If we receive the funding needed, this party will take place on
Saturday June 28th at 7:30 p.m.
(location still TBD). We will have an inspirational presentation, coffee, dessert, and you can meet the human and K9 pet detective that you helped to train in this vital new service for pet owners. Those who donate who qualify to receive a copy of Kat's book would receive the book in person at the party (books will not be mailed).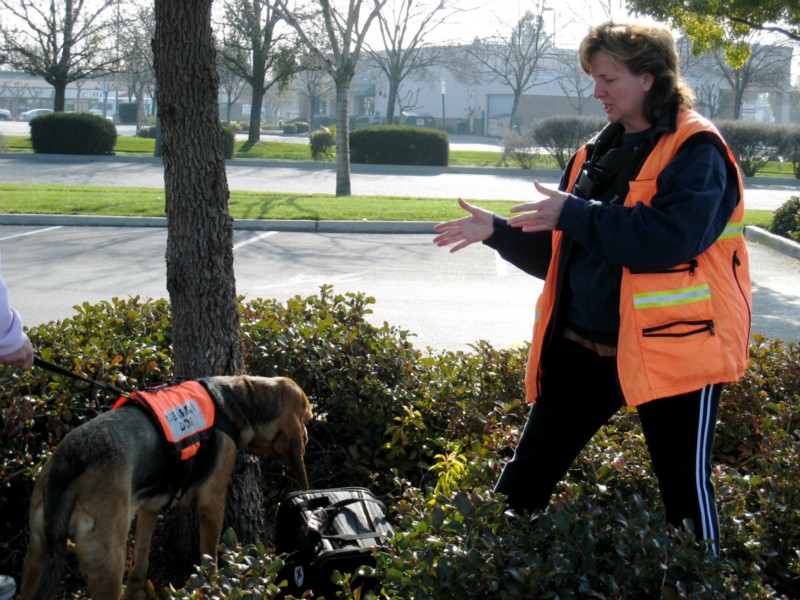 Thank you for supporting K-9 Pet Trackers and our efforts to help reunite lost companion animals with the families who love them!
Donations
Metro Animal Resource Services, Inc