Whitney's Quest to Ghana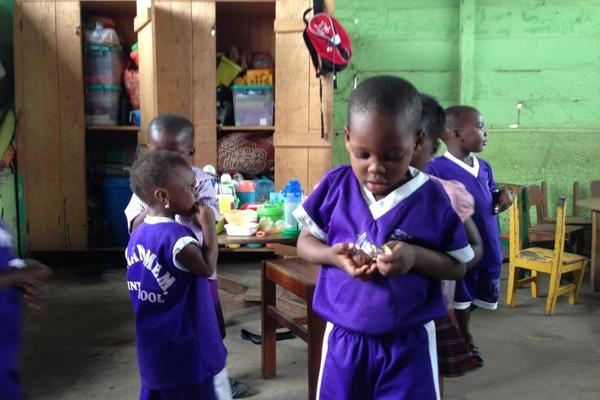 Travelers often describe previous international trips as nice, beautiful, and amazing. But when someone returns from Africa, they describe their visit as life-changing, empowering, and enlightening. For my first abroad excursion, those are the qualities that I seek. Ghana is a nation built upon humility, pride, symbolism, perseverance, and hope. It has always been a goal of mine to take my first abroad trip to Africa. As an African-American woman, my first visit to Africa is a return to a home that I have never seen; a guaranteed holistic experience.
At 23 years old I received my first passport, with hopes of taking my first trip out of the country. I am in the last semester of my Public Administration and Nonprofit Management program, and this may be my last opportunity (for at least a few years) to travel abroad, particularly to Africa.

However, the reality of the situation is I will not be able to take the trip if I do not have the money for the final payment. While I am competitive scholarship candidate (I maintained a 4.0 in the previous semester with two jobs), none of the scholarships will be of assistance, as their disbursements dates fall after my March 1st deadline.


I have always wanted to explore other nations and learn native languages, dances, and eat wonderful food. I want to work side-by-side with Ghanaian social leaders and help develop innovative solutions.
The mission of the program is to develop leaders who will work to further the eradication of poverty. The program itinerary not only includes the general coursework and lectures, but homestays, a meeting with a Village Chief, visits to small towns/rural villages, and a tour of the famous Elmina Castle. The program directly engage the community, and students are given the chance to develop practical resolutions for real community issues. For instance, last summer students were tasked with providing a local school with clean drinking water. Before their arrival, the children were drinking from the bacteria infested creek pictured below.
During my junior year as an undergraduate, I completed an application for a program in Cape Town, South Africa. Within weeks I received approval from my department chair; as well as, acceptance into the program. Unfortunately, I did not have the finances to cover the travel cost. The study abroad counselor urged me to reach out to my network; contact my family, church, and club members, who could each contribute a share. I instantly felt defeated. I knew that at most, I would probably collect $100. I gave in to self-pity. I didn't own a passport, I felt really intimidated by the process, and I was a bit ashamed that I did not possess the resources. Consumed by fear, I did not enroll in the program.
I have always made logical decisions, and even sacrificed my happiness and growth when the occasion warranted. It's time for change. I am committed to meeting the challenge; I will do everything I am capable of doing to ensure I will be able to travel with the program. Like the Ghanaian Black star, this trip is a symbol of pride, power, and unity, in the pursuit of mobilization for growth.