My Mothers Treatment - Breast Cancer.
My Beautiful Mother was recently diagnosed with Metastatic Breast Cancer, which is when the cancerous cells spread to other parts of the body. The second she told me my heart dropped, and i couldn't hold back the tears. But i couldn't just sit there and do nothing, which led me here.
A Loving Mother of 3 girls, who would do anything to change whats happened to their Mother.
An amazing friend & A wonderful person to everyone.
She is the type woman that leaves a perfect impression on peoples hearts. Not once has she ever let me or anyone down, and she's done so much for everyone around her. So therefor I refuse let her down, I want to do everything possible to raise money for my mothers treatment and to make things that little bit easier. We know as a family it wont be easy, it will be far from that.
She is currently out of work and Centrelink wont pay her any form or sickness allowance which is frustrating and seems completely unfair, which means no income, so its so hard to pay for treatment not covered by medicare, and also so hard to pay for everyday living and to provide for her three children.
But my mum is a strong woman who'll put up a fight.
And with your help anything is possible, i believe in miracles, & so should you!
Here is My Mother's Story;
On the 15th January 2014 My mother was told that she had breast cancer at the age of 39, the day i found out i was speechless, heartbroken and devastated, and it has taken a long time to process and accept. After my mother was diagnosed she was then contacted by the doctor telling her that he wanted her immediately to go have a full bone scan and CT scan, as she may have bone cancer, because for at last 6-8 months prior she was suffering from severe bone pain and discomfort. A few days later my mother went in to have her bone scan done, and unfortunately what he expected was correct, she had bone cancer as well. So being told she had metastatic advanced breast cancer (which people may know as stage 4 advanced breast cancer) and there is no cure for bone cancer, they can only treat it as needed, as a long term illnesses. My mother needed a mastectomy and her lymph nodes removed. Over the last 11 months my mother has had radiation after radiation on her lower spine, shoulders and ribs. At the end of October is when my mother had her mastectomy, which went successfully, but unfortunately there was some complications that followed, my mother developed lymphedema which is when surgery and radiation cut and damage some of the nodes and vessels through which lymph moves, lymph being the fluid. Over time, the flow of lymph can overwhelm the remaining pathways, resulting in a backup of fluid into the body's tissues which resulted in my mothers whole arm to swell up like a balloon as its not able to drain and dispose the fluid correctly, which means it builds up in the arm, which results in her needing to wear a compression type of glove nearly all the time to help remove of the fluid and discomfort and prevent any bad side affects such as blood clots. After her surgery she then began with another 25 rounds of radiation to her chest wall which was suppose to end on the 8th of January 2015, but once again due to complications didn't go to plan, as the radiation caused severe radiation burn to my mothers arm which needs to be cared for correctly and cannot afford to be burned anymore from radiation, so the last blast of radiation has now been postponed until the burn has healed, fingers crossed that the burn does not become infected, there is chances she will need to be admitted to burn clinic due to the severity of the burn, but as my mother has lost sensation and feeling from surgery in her arm she cannot feel the real pain of the burn which some may see as a positive. For the rest of my mothers life she will take a chemo drug called tamoxifen, that has some horrible side effects including putting her through an early menopause, which is absolutely horrible, and not being able to take anything to relieve the side effects of menopause is even worse. She also takes a long list of many other meds depending on how she is feeling but like any person she has her good and bad days but mostly good as through out all of this she has come to realise there is so much support and love around her. All of this hasn't stopped my mother from being amazing, she still manages to raise three lovely girls, provide for her family, and be there for her friends, my mother still lives her life to the fullest and will not let this stop her from doing so, my mother is the strongest person i know and couldn't be more proud of her. This is the reason for my strong passion to help raise funds for my mother to help support her financially, as the government will not provide any support.  My mother also was told she needed a Hysterectomy which is the removal of the uterus - the organ that holds and protects the fetus during pregnancy. So my mother went into hospital and had this procedure carried out and there was no complications and 3 days after the surgery she still participated in the relay for life, not letting anything slow her down.
Hysterectomy often also involves the removal of other parts of the reproductive system, including the ovaries - where eggs are produced - the fallopian tubes which carry the eggs to the uterus and the cervix - or neck of the uterus.My mother went to her oncologist to get her results of her pet scan on may 27th, and unfortunately the results are not quite as good as we could of hoped but thats how things are, up and down. There has been an increase in activity with a few of the spots on my mothers bones and the spot on her liver has grownand is definitely cancerous, chemo is a possaility but the choice is to wait, but we are trying another drug first, so swapping drugs yet again and fingers crossed that it works the way its suppose to. Plus  more radiation therapy to come, Will be having radiation to neck, hips to start with and once they do that they'll do ribs againto help with on going pain.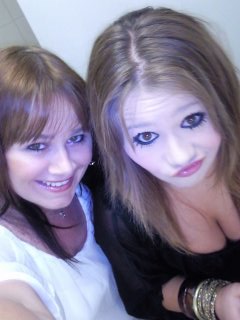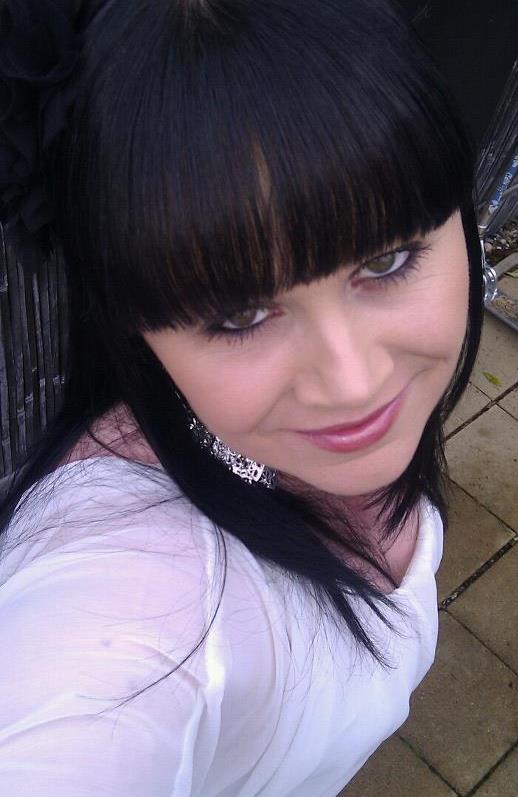 Every donation small or big will be greatly appreciated. <3
Glenorchy City Council (Works Depot) 

Goodstart Early Learning - Claremont. 

Garage Sale + Cup cake sale! 
Organizer
#1 fundraising platform

More people start fundraisers on GoFundMe than on any other platform. Learn more

GoFundMe Guarantee

In the rare case something isn't right, we will work with you to determine if misuse occurred. Learn more

Expert advice, 24/7

Contact us with your questions and we'll answer, day or night. Learn more