The Scotts Fight Against MLD
Thank you for reading our story and visiting our fundraising page. Friends and family suggested we start this page so they could help us raise the money we will need for our impending journey and fight against the disease that is Metachromatic Luekodystrophy (MLD) To transport our beautiful daughter Paige to Italy when her twin baby brothers start gene therapy treatment next year and to cover our living expenses, accommendation and loss of wages.  We were stunned when Paige was diagnosed with MLD earlier this year after tests to discover why she never progressed to walking unaided. We never ever expected to be told that our bright and bubbly cheeky little girl was suffering with a rare and incurable life limiting brain disorder that would slowly rob her of her ability to do all the things she loved. I was due to give birth to Paige's twin brothers when we were told that they too might have the same condition. Tests when they were weeks old confirmed our worst fears they too have MLD like Paige. Our consultant at Great Ormond Street has offered us hope for the twins by putting them forward for pioneering gene therapy trial which has so far shown amazing results in children with MLD. But the treatment only works before symptoms start to show so it's too late to try for Paige. We need to take our twins to Italy for treatment but to leave our gorgeous girl when she needs us too would break our hearts, so her health permitting, we hope to raise enough to travel to Italy as a family and be together while we fight for our gorgeous sons. We will need disabled accommodation for Paige and specialist flights as well as a trained nurse to help with her round the clock care. We are so very grateful for this chance of treatment for our sons but it would mean the world to us to be able to stay together.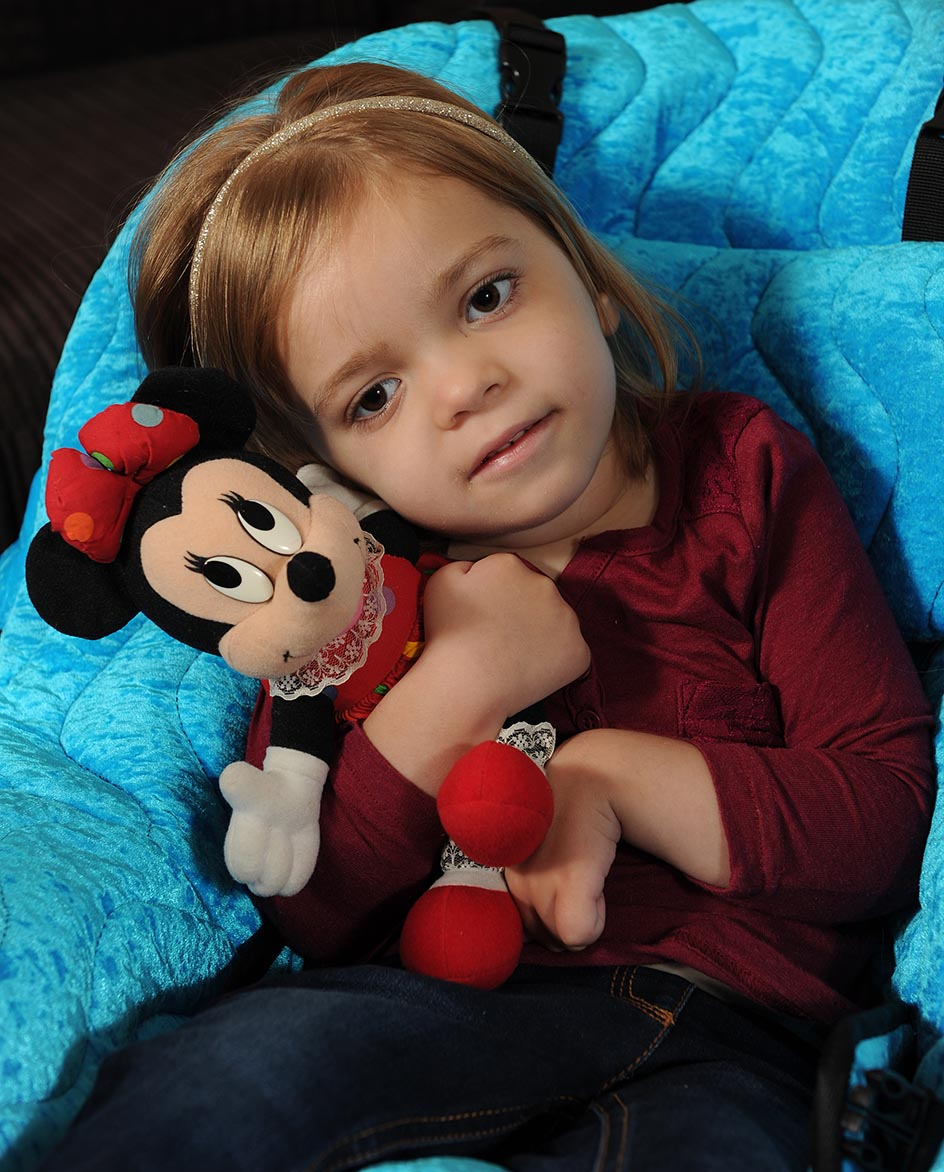 Any funds which are raised will help us so very much at a very difficult time both in terms of making this possible and helping to make Paige as happy and comfortable as we can. She loves Minnie Mouse and we had hoped to take her to Disney when we found out how ill she was but she is now too poorly to go. We also hope to use these funds to make some magical memories for her here while she can still smile and laugh. Her precious smile keeps all of her family positive and we appreciate each and every donation so very very much. 
Love from Leah and Shaun

Organizer
Leah Scott 
Organizer
Attleborough, East of England, United Kingdom