Karen's Knock Out of Cancer
Karen's Gonna Knockout Cancer!
Let'ssss Get Ready to Ruuuuuummmmmmbbbbbbllllllleeeeeeeeeeeeee….
In this corner, weighing in at (well, a lady never tells) __ lbs is Karen Isbister.  You may know her as the ferocious, giant-hearted, and passionate Isbister Sister from Fallon.  She has just been diagnosed with cancer and is READY to FIGHT. 
And in this corner, weighing in at what seems like the weight of the world, is Cancer….whaamp whaamp.  Booooooo.  Also known as the public enemy and most frustrating disease around.
We expect this match up to go quickly, as Vegas has placed their odds heavily in Karen's corner.  She's favored 10:1, so this is a sure bet.
Round 1:
It is impossible to describe Karen in a few words. For those of you that know her well, you understand the list could be over 100 pages long. For those that don't, Karen's energy and light hit you like a left hook when she walks into the room (in a good way). She greets you with the most gorgeous smile, makes you feel like you've been missing out on what a true friend is, and has you laughing to the point of tears all within seconds. Karen's heart takes you in and when she loves, it's stronger than you know. Her people are hers and she'll fight in their corner whenever it is needed - dukes up if required :-).   
It's now our turn to help fight for her.  Get your gloves on, we about to take this fight to anotherrr levellllll!
Karen has been diagnosed with cancer as of May 7th, 2020 with next steps to have surgery to determine its name and stage. She has tested positive with adenocarcinoma in her lymph node, under her armpit, as well as in the mass found in her breast.
She has a long road ahead of appointments, surgery, likely chemo,
radiation, and check-ups that will require a lot of traveling - plus her fight to knock this cancer out. At times, it may have her on the ropes, but that is where we can all come in to remind her of her strength, her drive, her sting.  Together, we can be in her corner and ensure she gets back into the ring for the next Round.  Any and every little bit will be so massively appreciated and help alleviate the travel and medical costs to come.  Being a superstar ain't easy, but we are all here to help Karen make her tour successful.
The journey leading up to this fight started early Sunday morning, on April 26th as Karen woke to a massive pain. She thought her rib was poking out but found a lump in her breast. She called her doctor, Leah Najima, first thing Monday morning and got in for an appointment that Wednesday, with a mammogram and ultrasound following that Friday. Biopsy followed May 6th with pre-diagnosis the 7th. Things have heated up and are moving fast, but Karen is a conditioned fighter and is ready for this match.
Karen's biggest hope is that by telling her story and being open about her journey, she will help at least one person to go in for a checkup, not ignore the signs, and fight as hard as they can. The importance of self-exams and calling your doctor with any concerns is so important. Again, this comes back to Karen's massive love and care for all who she knows. Ladiessss - Check yo boobies!
We will continue to keep you all updated throughout Karen's fight.  Round by round we will be by her side, in her corner, ready to push her through the match.  We love and appreciate each and every one of you. Thank you for the love, shares, and donations for our girl Karen. 
She's got beauty and grace, she'll right hook cancer smack in the face!
XOXO,
Val & Candy
Close friends of our Karen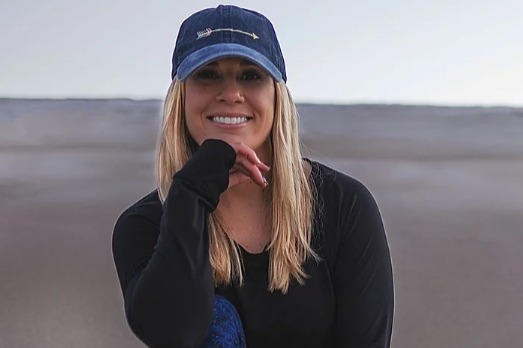 The proceeds of the donations received will be going to Karen Isbister directly to help assist with travel expenses, medical bills, and living expenses.
Her mother, Sue Buckner, will be withdrawing the funds for Karen.

Fundraising team (3)
#1 fundraising platform

People have raised more money on GoFundMe than anywhere else. Learn more

GoFundMe Guarantee

In the rare case that something isn't right, we will refund your donation. Learn more

Expert advice, 24/7

Contact us with your questions and we'll answer, day or night. Learn more