Harvey Destroyed My Parents Home
My parents met when they were 16 years old, they are 70 now. They've lived in the same town, in the same house in Aransas Pass TX for 42 years. My dad, Warren "Happy" Gamewell, made his living as a fishing guide during the warmer seasons, and welding at a local factory during the winter. He is a hard working man, putting all of his income into taking care of my disabled mom who recently suffered from a stroke and lost her eyesight. My dad would never ask for help. But he desperately needs it now.
On Friday, August 25 2017, the Texas coast was hit by a Cat 4 Hurricane named "Harvey". Though the town was told to evacuate, my dad had toughed it out through many storms before, and decided it would be too risky to try to transport my mom out of town. He had no idea Harvey would be a as catastrophic as it was. I lost contact with my family late Friday night. By the time I was able to get in touch with them Saturday evening I learned that my family had spent a horrendous night in nearly 4 feet of water inside of their home.
After surviving a potentially fatal storm, now my parents are facing another catastrophe. The house where they've raised their children and grown old together, is falling apart from the aftermath of the hurricane. Everything inside and out is ruined. They've lost all of their belongings, and their house is caving in from the moisture.
My dad has spent the last few days trying to pull everything out of the house before the roof caves in. He is determined to rebuild his home. But until that can occur, he needs a safe place for he and my mom to live.
I am looking outwards to our friends, community and strangers for an in-kind donation to help me secure an RV/trailer to place on my parents property so that my mom and dad have somewhere to live while they are slowly recovering from the destruction and loss.
If you can help, please consider it. If not, thank you for reading this and please consider sharing this with someone you know. I will be personally withdrawing the donation sum to put towards the purchase of an RV/trailer. If you would like to see how your donation was used, I will be posting pictures as soon as we are able to raise enough funds to get them a home.
Sincerely,
Jennifer Gamewell, Austin TX & The Gamewell Family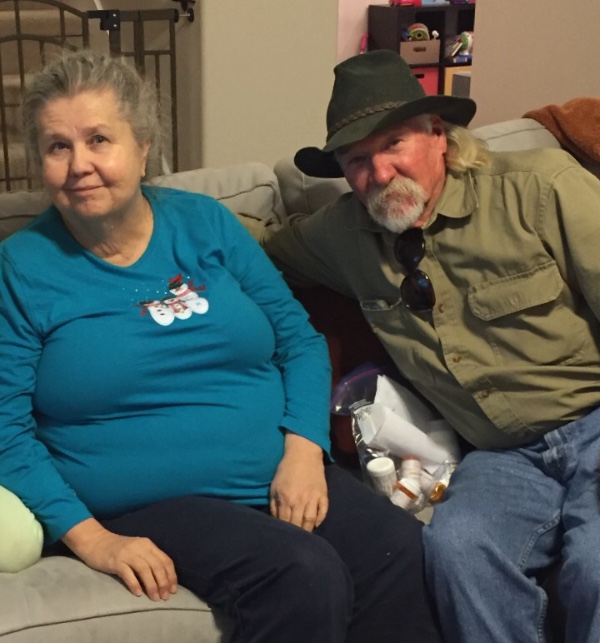 Organizer