Green Warrior Permaculture Aid
In November last year Typhoon Yolanda swept across the Philippines killing over 5000 and displacing 3,000,000.
On the 18th of February I'm heading to Barbaza in the Philippines to help rebuild one of the effected villages.
Your financial support will help me get my boots on the ground, take seeds, tools and organize building materials to assist in reconstruction efforts.
Any support, no matter how little will help, so
please donate here or contact me personally and
make a difference!
THE MISSION

In the wake of Typhoon Yolanda, permaculture volunteers from around the world are converging to help those whose lives have been devastated.
Green Warrior Permaculture led by Steve Cran, is a social enterprise that provides sustainability aid instead of conventional aid.
It's about empowering people in affected communities to rebuild homes & lives. It's about focusing on self-sufficiency & resilience, taking the future back into our own hands in ways that value equally basic human needs like food, water, shelter, healthcare, education with community & the Earth
Follow the full mission here -
http://permacultureaid.tumblr.com/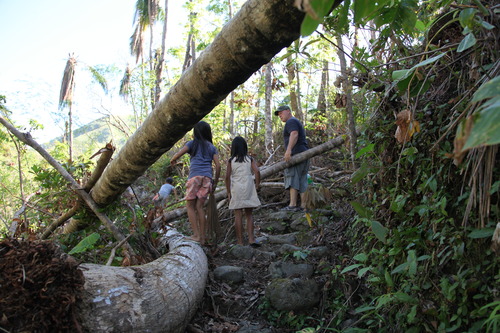 Organizer