Doc Kolodzik's family support.
As many of you may know our beloved Corpsman Kris Kolodzik, Doc K, passed away. We wanted to do our duty as brothers in arms to help out in any way shape or form and to help his family feel the love that we have for him. We have gotten numerous calls asking, "What can I do?" We came up with this as a way to help out and make a donation.
Kris was a civilian for only 3 days before the car accident happened. He had been on terminal leave at home for 3 weeks prior. All of us who know him know he was always full of laughs, smiles, jokes, and enjoyed every moment of life to the fullest. His smile was contagious and being around him brought so much joy to all our lives.
Kris spent 7 years as a FMF United States Navy Corpsman. He deployed to Haiti performing medical care for earthquake victims. In addition he went on a combat deployment to Afghanistan performing medical attention to infantry marines and the local population. While there he was also doing security patrols twice a day and standing post for 8 hours a day to help his marines out even though he did not have to. He traveled to Brunei to help train their military forces by educating them on combat medicine. A year ago he went on a UDP to Okinawa where he helped train Special Recon Marines from the Republic of Korea. Kris was also a key asset to a ch-53 Super Stallion crash on April 16, 2013 during a training evolution in Republic of Korea. He was award the Navy and Marine Corp achievement medal for helping aid and assuming the role of triage officer, coordinating 21 injured marines to be medivac.
In addition to military honors he was a passionate sailor on the inside. He was always there to help with seeing patients, teaching something new to junior sailors, helping you fix a uniform, or just there to hangout and kick it and drink a beer. He meant a hundred different things to a hundred different people, but what matters most of all is that we cared about him and want to help his family in this difficult time.
From your shipmates TW, CS, HD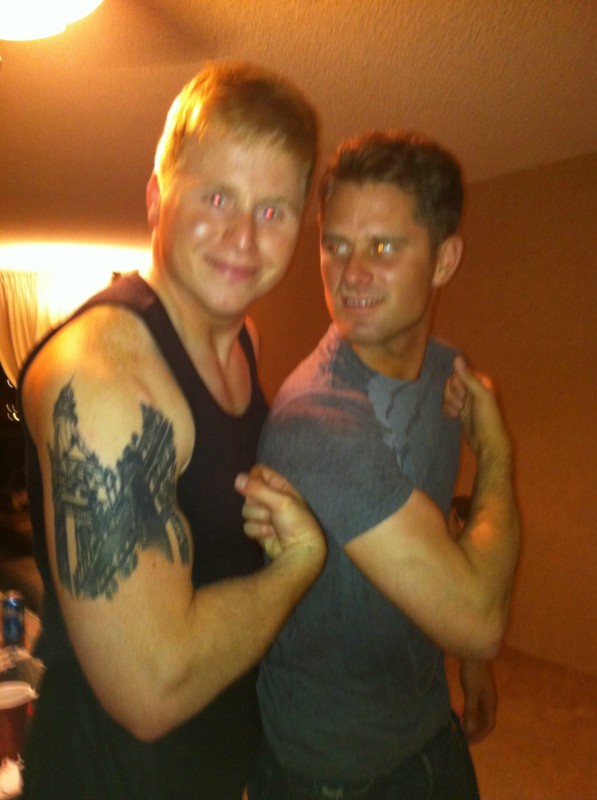 Organizer