62 Reasons is a Christian devotional that was intentionally created to draw you closer into the love and kindness of God through His word every day and every night. 
There was a point in my life where I felt overwhelmed and burnt out by traditional Bible studies. Either I fell so behind that I could not catch up, or I would have no idea where to start with a new plan.
Through a very simple, yet profound method, I encountered God's word in a new and marvelous way. I began to engage with the word of God like never before. I began to pray through His word until it penetrated my soul.
This method has been adapted into a simple-to-use month-long devotional that will lead you into powerful encounters with God. 
The main idea of this devotional is to get you into His word every morning and every night (hence the 62 reasons - twice a day for 31 days.) Every morning you will read about His love for you, and every evening you will read a promise for you directly from His word.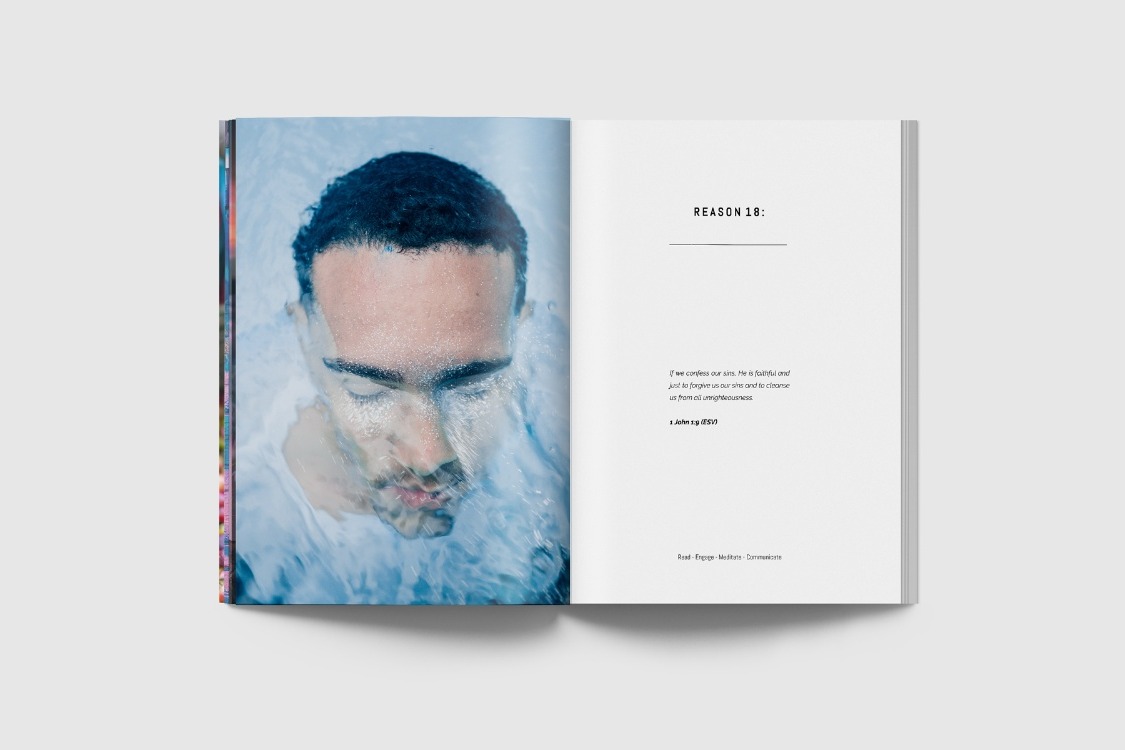 62 Reasons pairs high-quality photography with a unique presentation of God's word so that His word can speak to you directly. There is no commentary on what the verses chosen mean. There are wide, clean, margins intended for you to write questions, draw, or simply just let your thoughts flow onto the page. The act of titling each reason will also help cement His love and promises deep into your soul.
(**sample page with journaling**)
The funds given towards this campaign will not only fund this project to completion but will also pave the way for many future projects already slated and in the works for the next three years. The manuscript for this project is complete, and the majority of the funds will be used for publishing costs.
It would mean a lot to me if you can help bring this project to life! My desire with 62 Reasons is for people to fall more in love with Jesus each passing day.
Below I have different ways you can help sow into this campaign and the benefits associated with each amount given.
Amount given:
$10 - 2-week Digital Download of 62 Reasons
$20 - Physical copy of 62 Reasons
$40 - Two copies of 62 Reasons
$50 - Physical copy of 62 Reasons and a limited-run shirt (limit 25)
$75 - Two copies of 62 Reasons and two shirts  (limit 15)
$100 - Five copies of 62 Reasons and Small-group PDF guide
$200 - Five copies of 62 Reasons, Small-group PDF guide, one limited-run shirt, and name mentioned in the "Thank You" section of the book (limit 10)
**This campaign will run through 8/31/2018**
Organizer
Chase McCartney 
Organizer
Forest Grove, OR