Hi friends, One of our dear Gibraltar classmates, Sarah (Segura) Hengsteler, is in urgent need of our help. She and her disabled parents (for whom she is a caregiver) have recently been hit with a number of setbacks that escalated into a housing crisis.
Expansion of a highway in their front yard and eminent domain have them being evicted. The landlord is not giving back their damage deposit alleging water damage. The damage was caused by holes in the roof from Hurricane Harvey which the landlord never repaired. All this might be manageable but Sarah's Dad is now in the hospital battling cancer. Sarah and her mom are not sleeping, stressed and on the verge of a meltdown. Sarah is normally the calm and organized one in the family but they are in such a hole, she is  having a hard time thinking straight, making a plan and getting out of this situation.
The highway expansion in Sarah's front yard.
My hope is that we can raise enough money to help Sarah and her family find quick housing so they are not left homeless.  She needs money for a few months rent including a damage deposit. A temporary storage unit is needed to keep Sarah's landscaping business equipment. She also needs money to fix their broken 2002 PT Cruiser.
Other ways to help: Sarah and her family live in Corpus Christi, TX. Let us know if you are aware of housing and storage unit options. She also needs a mechanic for their car.  Legal help is needed to get back their damage deposit from the current landlord.
Thank you for your consideration. Sarah's need is urgent as they are about to be evicted!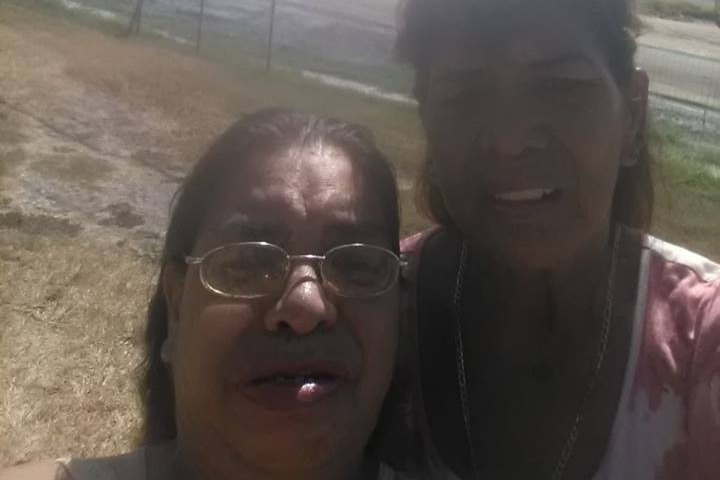 Sarah and her mom, Maria in their front yard


Sarah's dad, Patrick at the Trinity Towers Holmgreen nursing facility

Organizer and beneficiary