Rebuilding lives in Lombok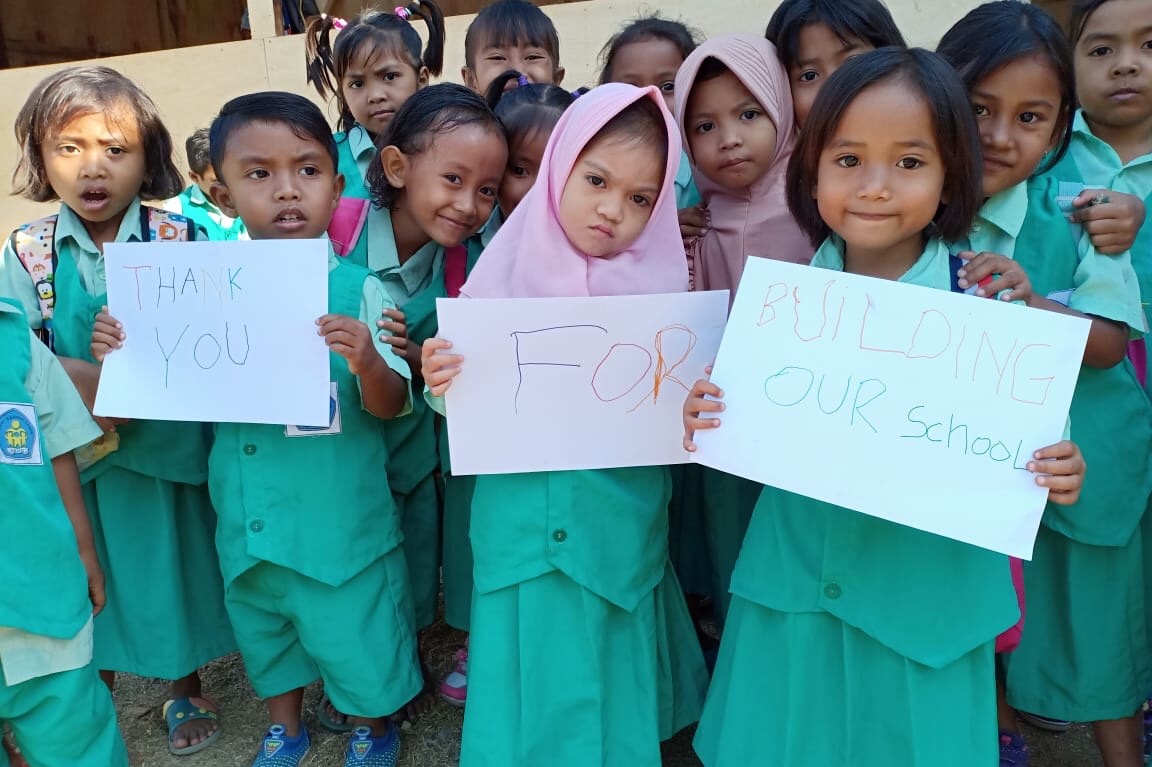 Our Lombok neighbours have endured three powerful earthquakes and hundreds of aftershocks leaving 1000's homeless and traumatised.
Many are still living in tents and are needing funding to rebuild their homes and communities- which are still in rubble. Over 400,000 homes have been destroyed!
The wet season is fast approaching and warm shelter is needed. They need funds to buy materials to build new homes.
Our collection so far has assisted in temporary shelter, built a school in Tanjung and paid for materials to re-establish communities. A newborn has arrived a few days ago in a bamboo home built as a result of your generosity. Thank you!
Our close Lombok friends, Sewat, Wayan, Hamdi, Lalu and Putu are so thankful for the support you have given their community.
They are all so grateful.
However..
More funds are needed
!
Chatting with our Lombok friends we are aware hundreds of families are still displaced.
Please donate any amount to support these beautiful people to rebuild their lives. A small amount will buy materials to build basic wooden homes.
Thank you for your support!
Kate  
(Granger, Punch and Larkin families) 
Sydney

Organizer