House of Restoration
Community OutreachHouse
of Restoration is a non-profit organization located in Elgin, Illinois. They strive to provide for the homeless and less fortunate in the surrounding area, so that they can not only survive, but thrive. They serve the community with generous donations and warm, welcoming smiles. At House of Restoration, you're not a victim, but rather a valued member of society. The goal is always to make children and adolescents feel worthy and important and adults feel empowered and independent.
Lucy and Pedro, the organization's directors are currently working out of their home in order to meet the needs of all of the families that are in unfortunate situations. However, with increased demand for help in the community, they were able to move their organization into a property in order to expand their outreach. The property is run down and in poor condition and requires extensive renovations. If House of Restoration can earn enough donations, they can fix and restore this property, making it easier to provide hope for a better future to hundreds of families.
A word from the volunteers: "House of Restoration is a great place to volunteer at. It has a great atmosphere and the volunteers all collaborate together really well. I love the work they do for the community and the events are very welcoming and have a warm vibe. It's a great place to volunteer." House of restoration is a 501 c 3, and all your donations are 100% tax deductible to you.
Everyone can be a part of something.
En Español:
Casa de Restauración es una organización sin fines de lucro localizado en Elgin, Illinois. Ellos luchan para proveer a los más necesitados o sin hogar en los alrededores los ayudan no solo a sobrevivir pero a prosperar. Sirven a la comunidad con su tiempo y con generosas donaciones y sonrisas amables. En la Casa de Restauracion tú no eres un víctima pero eres una persona importante en la sociedad. La meta siempre es hacer los niños y los adolescentes sentirse valorados y importantes y que los adultos siempre se sientan empoderados e independientes.
Lucy e Pedro son los directores de esta grandiosa organización que están trabajando dentro de su casa, en orden de conocer las necesidades de todas las familias desafortunadas. Con una mayor demanda de ayuda, pudieron mover su organización a una propiedad en orden a expandir la ayuda. La propiedad está en muy pobres condiciones y le requiere extensas renovaciones. Casa de Restauración si puede contar con suficientes donaciones, pueden arreglar y restaurar esta propiedad, haciéndola más fácil a proveer buenas oportunidades y futuros para cienes de familias.
Unas palabras de nuestros voluntarios: "Casa de Restauración es un buen lugar para ir ayudar. Tiene un excelente ambiente y todos los voluntarios colaboran juntos muy bien. Me encanta el trabajo que hacen para la comunidad y los eventos son bien divertidos de trabajar y tienen una vibra amable. Es un grandioso lugar en donde ayudar."
Todos pueden ser un parte de algo.Website:
https://www.houseofrestorationinc.org
Video Link:
https://youtu.be/vaAY7z08E1I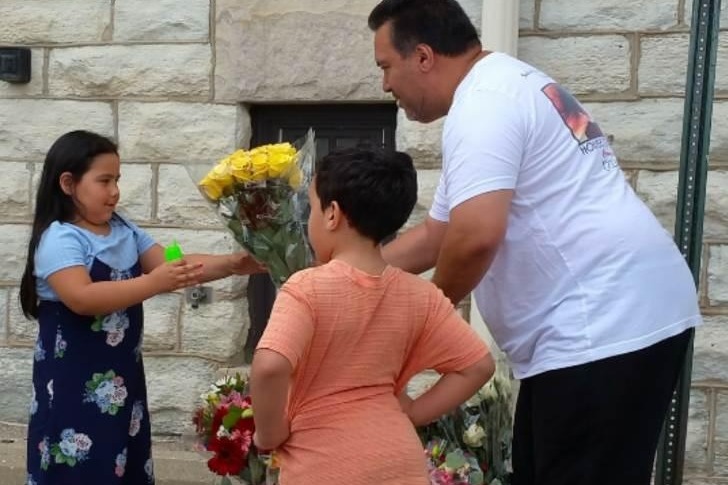 Organizer
Pedro Gomez
Organizer
Elgin, IL