From the Land of Genesis - Short Stories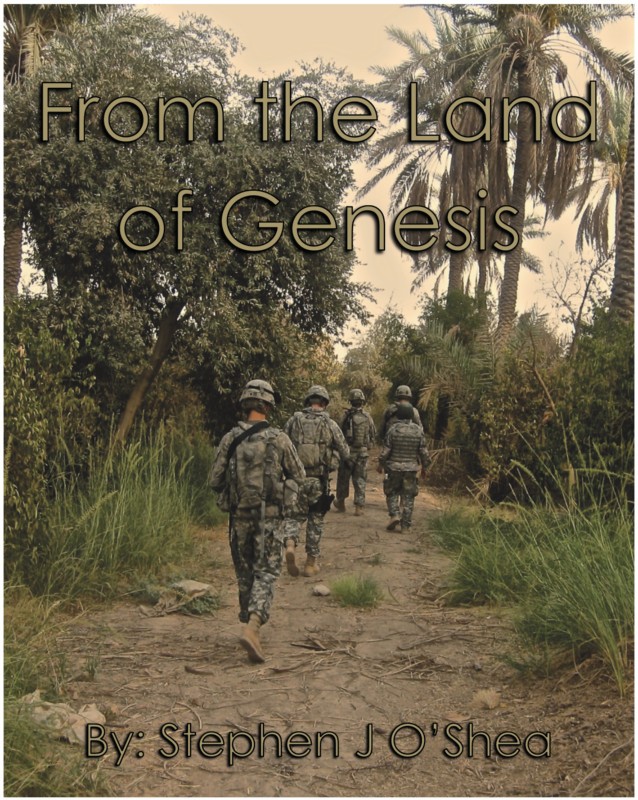 By funding the publication of my short story cycle From the Land of Genesis, a research-based fiction, you are helping thousands of returning veterans from Iraq and Afghanistan adjust to their lives at home. The burden of reassimilation should not be theirs alone to bear, and by helping me publish a collection of research-based fictional stories, we can help civilians understand the experiences of our veterans and, in understanding, provide a level of support that no amount of medicine or therapy could offer.

This project began my third year at Texas A&M University when I joined a research project titled After Combat with the aim of studying narratives from the Iraq and Afghanistan wars. Through this program, I began a creative thesis based upon research and interviews with veterans on Texas A&M's campus and throughout the nation. As I continued writing, however, I developed a drive--a determination to finish my project, to publish it as a book length collection of interconnected stories, in order to share the unique experiences of soldiers I've met and will continue to meet.

I'm currently working toward the completion of this work, which is already well under way project (with nine developed short stories and over 40,000 words), and I hope to publish my writing and research with the help of an MFA degree. I was recently offered a position with the graduate creative writing programme at the University of Strathclyde in Glasgow, Scotland, at the start of October 2014. While this is incredibly exciting, tuition is a major obstacle to the completion of my studies. And so I turn to you, my friends, families, and potential supporters. Help me make a change.

My Tuition, Your Perks

I chose the University of Strathclyde's creative writing program because of its thoroughness and practicality. While guiding me in the completion of From the Land of Genesis, Strathclyde's faculty will also develop my critical understanding of war in literature. I especially look forward to working under Dr. Beatrice Colin, whose skill in combining history, research, and war will provide excellent mentorship as I continue with my own research-based collection of fiction.

Strathclyde requires a tuition of 10,500 GBP for international students. While this cost is steep, I have applied for the Saltire and Santander scholarships, which will provide a total of 7,500 GBP. I plan to use all funds raised from GoFundMe to pay off the remaining tuition. If I exceed my goal, the extra money will go toward my travel and living expenses in Glasgow. If I don't reach my goal, or if scholarships fail, I will take out student loans to finish paying for my project and education. However, by funding my project now, you can help me avoid going into debt; you can contribute to a project with a good cause; and you can receive awesome perks!

I will be providing my own writing as a perk. Donate the minimum amount, and you will receive a small sample of my writing. If you like what you read, if you are impressed by the writing and would like to donate more, the higher perks offer longer stories""some of which remain unpublished""with insight to the development of my writing, and footnotes on which details were from interviews or alternative sources and which were compiled or imagined by myself. Should you choose to fund the maximum amount, you will receive my entire collection of writing, signed and introduced with a personal letter of thanks to you, the donor and gracious benefactor.

While my perks might not have much monetary value right now, I am confident that my collection will be published. And when it is, the stories you've earned""the signatures, letters, footnotes, and unpublished draft forms of my writing""will be invaluable. If you are skeptical to this, as you rightfully should be, read my stories. Start with the lowest perk, if you'd like. And if you enjoy the writing, work your way up. Or take a leap of faith. Either way you'll be funding my continued studies, as well as the voices of our veterans. Help me share their experiences.

Yes, this is Real

Most soldiers who go to war come back changed, and the result is a dissonance between civilians and soldiers: a segregation that divides our nation from its military, our friends from their families, our brothers from their wives. Warriors struggle to share their experiences, and civilians accidentally neglect their responsibility to listen.

But that is where I come in. I provide an eager ear to the men and women soldiers I meet. Then I recreate their experiences for a civilian audience in order to breach the growing gap of understanding: in order to mend the fissure. And though I haven't experienced war firsthand, my perspective offers the distance and reflection that only Time can lend to those who found themselves in the midst of combat.

The soldiers I've interviewed, the soldiers I've read and born witness to, are all very real. They have families, loved ones. They each have struggles with assimilation and tales of civilian triumph. Some of them miss the war. Some of them regret ever going. Some are reluctant to talk, while others are spilling over with enthusiasm. And while some are excelling at their new civilian lives, others struggle every single day. But they all share one characteristic: a willingness to share their experiences.

I've lived my life with a commitment to finishing the projects I begin, and never while it was within my power have I surrendered a project, a dream, to fade unfettered into the thin air of failure. And never before have I experienced the impetus that carries me to publish this collection. Trust your investment in me, and it will go to the completion of an invaluable and effective collection. Help me begin a career of publishing, of using my writing to help others, and help me share the experiences of our men at arms, our ground-floor infantry, our trusted friends, brothers, sisters, and our nation's children.

Spread the Word!

I understand that we don't all have money to give. But, even for those of you who do plan on donating or earning perks, there are still invaluable contributions that you can make to aid in my campaign that are completely free!
Share my page on Facebook

- Share My Page on Facebook, Instagram, Twitter, Pinterest, etc.
Just copy the link at the top of this page and post it on your social media page! Not only will this attract the attention of your friends and family on Facebook, Twitter, etc., it will also aid in the overall advertisement of my campaign! The more attention my campaign receives on social media, the more visible it will be on all websites.

- Email friends and family
This is a great way to share my page and make it personal. People are more likely to click on a link sent directly to their email than they are to check your Facebook page online! If you want to go above and beyond, this is a great way to help promote my campaign.

- Word of Mouth
Know people you think would be interested in my project? Tell them about me. Share my page with them and talk to them about the perks you've received, or summarize my site description for them so that they can come approach my page knowing what to expect! This is easily the most effective help I can receive, and I would love to send you perks if you can recommend donations to my project!

Thanks for reading, and I hope you are even a fraction as excited about seeing my collection in print as I am. Cheers, and thank you for all you've done.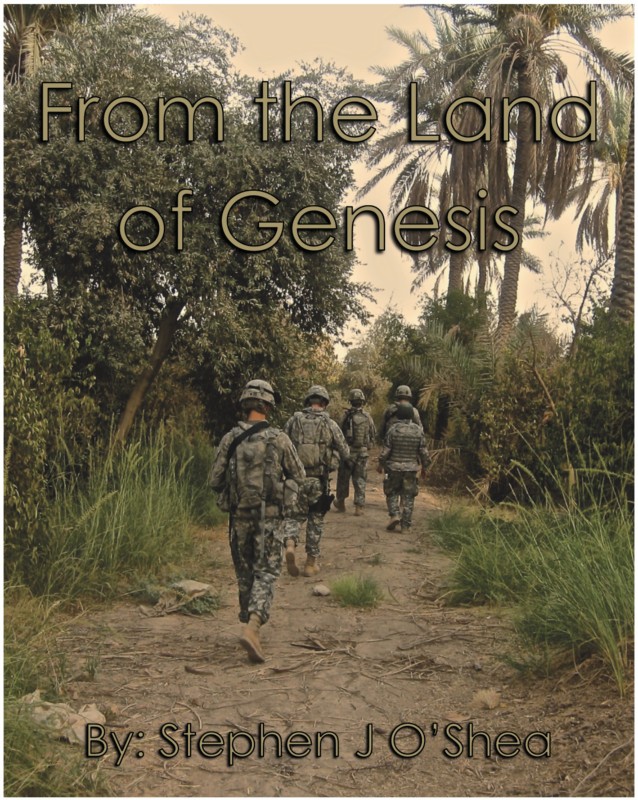 Organizer
Stephen O'Shea 
Organizer
College Station, TX
#1 fundraising platform

More people start fundraisers on GoFundMe than on any other platform. Learn more

GoFundMe Guarantee

In the rare case something isn't right, we will work with you to determine if misuse occurred. Learn more

Expert advice

Contact us with your questions and we'll answer, day or night. Learn more