Climbing Mt. Hood for Dad
My father died of pancreatic cancer May 14, 2015.  Thankfully, I was there for the last week of his life and was able to spend some of, if not THE, most meaningful time we had ever had together.  From his hosptal bed at the VA hospital in Portland, OR, he had a picturesque view of Mt. Hood.  We would stare out of his window at that majestic mountain and talk.  Really talk. 

Dad knew I was an amateur mountaineer (I've climbed in Africa, South America, Europe, and all over the US) and I told him that I was going to climb Mt. Hood in his memory at some point.  I always wished dad and I had climbed a mountain together, so I asked him to climb Mt. Hood with me in spirit.  He said, "I will son. I'll be right beside you all the way to the top." 
God willing, and weather permitting, I will be summiting Mt. Hood on the one year anniversary of dad's passing.  We will finally be climbing a mountain together.  I will be raising funds for pancreatic cancer research.  All the money I raise is going to The Lustgarten Foundation for Pancreatic Cancer Research, the premier pancreatic research foundation in the world. 

Any amount you can spare will be deeply appreciated. 

Here's dad and me in the Sierra's in the mid 70's.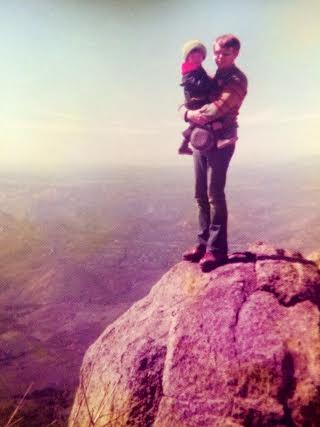 Organizer