New Season FTC 5026 Tesla Coils!

The Tesla Coils, a rural South Central Idaho farming area FTC robotics team, has qualified to compete in the FIRST Tech Challenge World Championship in St. Louis, MO April 23rd - 26th. Comprised of 10 high school age students, the Tesla Coils has accomplished an unprecedented second return to the championships. This year's trip to Worlds is going to cost our team $14,000. We would love your help to get our kids' personal cost down which helps their families as well. The budget includes a $1,000 registration fee, charter bus, hotel rooms, food, robot parts & equipment, and pit display supplies. Our team isn't school or state sponsored. We receive our funding from our amazing community, hay sales, baked potato & pancake dinners and generous people like you. Thank you!!!

Our team members have spent a minimum of 6 hours each week, and sometimes as many as 25 hours a week, designing, building & programming their FTC robot and preparing a 15 minute live judge's presentation while maintaining high GPA's in advanced high school & college courses. Their participation in this FIRST robotics program gives them exclusive access to over $16 million dollars in scholarships.

We earned our "golden ticket" to Worlds when we became the FTC West Super Regional Gold Division Champions! We qualified for Super Regional's by winning the Inspire Award in Las Vegas, NV. The Inspire Award is the highest award given at each FTC Championship.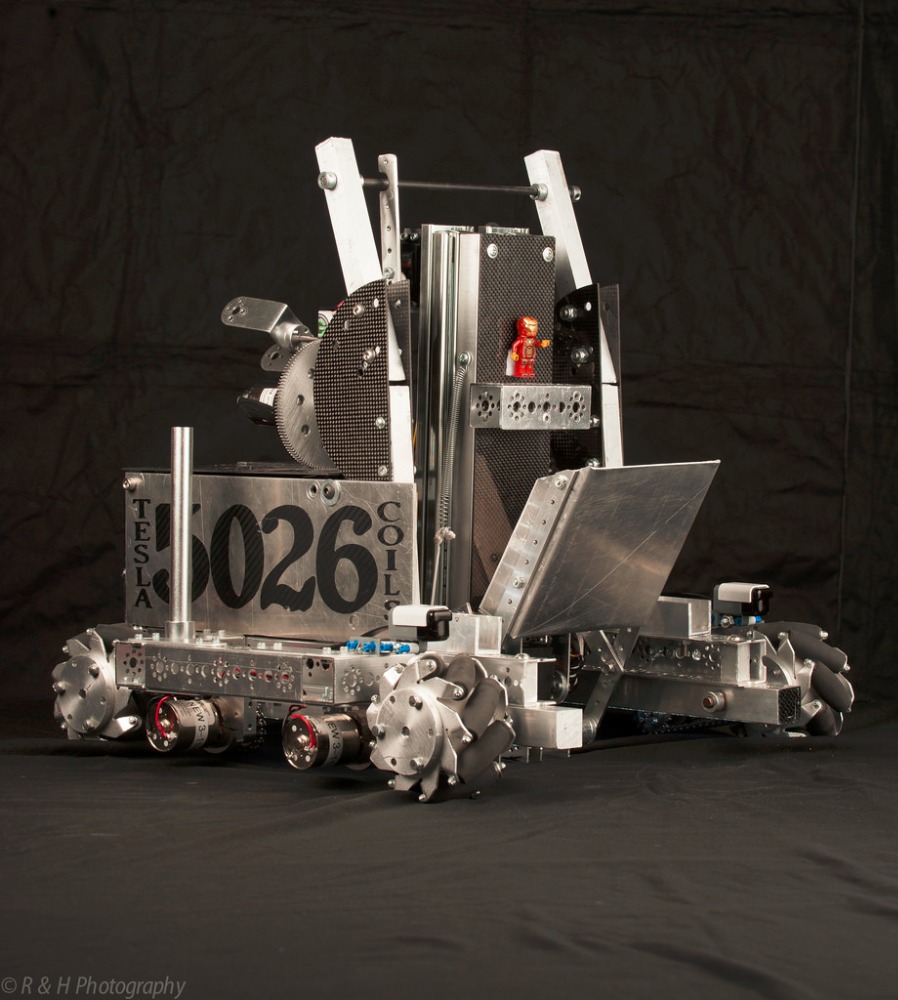 ~Mark III our FTC Block Party Robot
Facebook: https://www.facebook.com/5026TeslaCoils
FIRST: http://www.usfirst.org
TitleFact, Inc. Kathy Easterday 
Organizer