Hi, I'm Marci Klein, the director,  of 5 Fly Girls, and I'm raising funds to produce a documentary.   Any money will be used to pay the cost of the crew and production expenses, and for editing in order to get the film to the big screen.  

I stumbled upon this amazing story on a surf trip in Costa Rica. I ran into a friend from home in the surf line-up, who introduced me to his girlfriend post surfing. She and I started talking, and she told me her story. She was a flight attendant who decided to transition from the cabin to the cockpit as a pilot and not alone. 5 Fly Girls - the Documentary is the story of 5 flight attendants who have banded together to train to become pilots for a major airline.   Their goal is to change the statistics in aviation. Right now, only 6.9% of pilots in America are women. They have created a support group of like-minded women who help each other rather than compete with each other to gain success.
My plan is to follow these women on their journey for the next five years as they earn their pilot wings.  The stakes are high...they are all in a program that gives them five years to get every certification needed, plus over 2000 hours flight hours in a commercial carrier. This is no easy feat. They will have to sacrifice their life to pursue this dream. Will they make it through the long haul? Only time will tell. So I'm on board for the next 1/2 a decade to follow them through all the ups and downs of becoming a pilot.
Each flight attendant comes from a diverse ethnic upbringing and has already defied the cultural norms expected of her gender just by becoming a flight attendant.   This documentary will span five years of training and life experiences as they journey toward their goal. 
We will visit their cultural roots to Korea, Hungary, Romania, Mexico, Philippines,  and Japan as well as well as travel with them in-flight and get a bird's eye view on their new adventures and their training process.   In five years we plan to watch as each woman earns her wings and walks down the terminal and into the cockpit as a pilot.  Pilots in training make almost nothing, so the challenges these women face along the way will really push them to the test.  Do they have what it takes?   Will all five of them make to the flight deck?   I need your help to stay the course with them for all five years as they achieve their goals and become role models for the next generation of aviators.  
The funding will be used to pay for the crew, travel, and promotion of the film, including entering into film festivals, etc.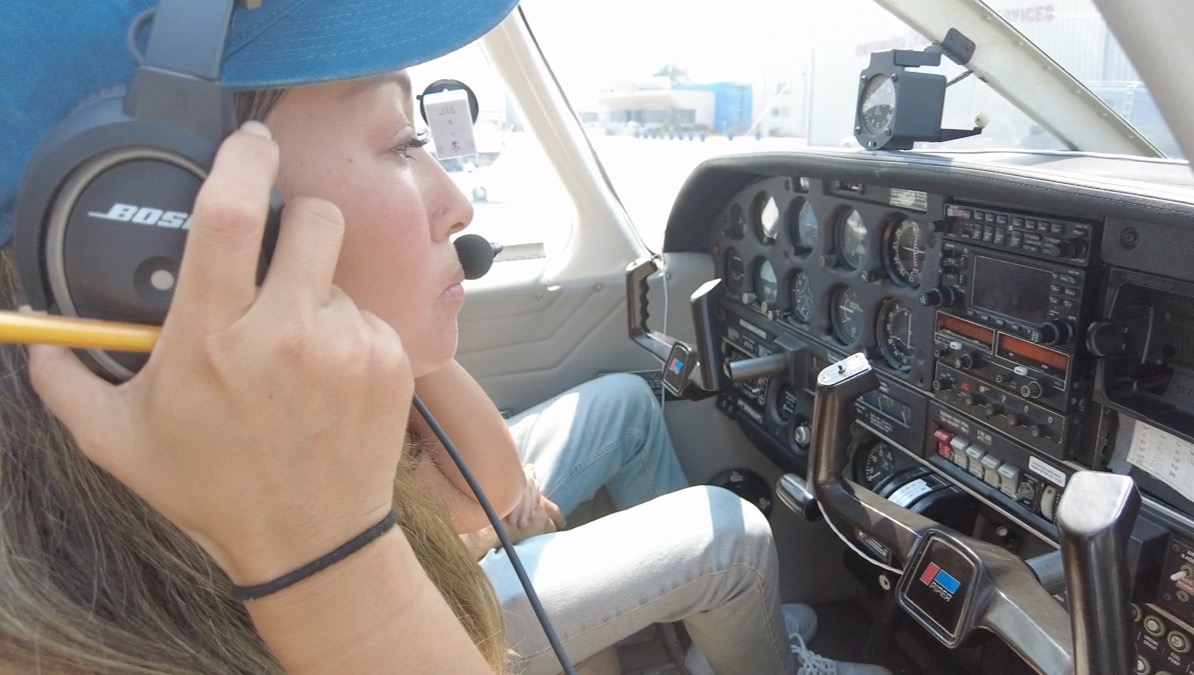 Fundraising team (3)
Marci Klein
Organizer
Raised $30 from 2 donations
Redondo Beach, CA
Mickey Marraffino
Team member
Raised $25 from 1 donation
Kazandra Angelo
Team member