Daikadens road to recovery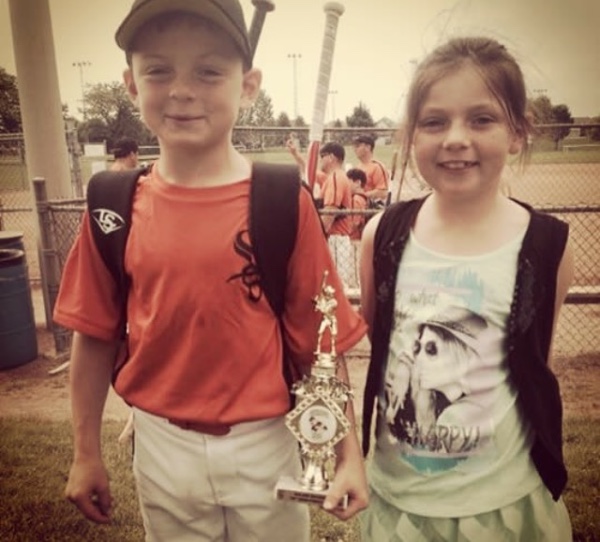 For those of you who don't know, my 10 year old nephew Daikaden Gauthier-Long received a severe and life alterating concussion 4 months ago. Daikaden was at baseball practise when a ball hit him in the side of the head. Daikaden had normal signs of a concussion, and as per doctors orders the best way to heal would be with rest. 5 days post concussion, Daikaden did not have any improvement, his balance was off, had no appetite, wasn't sleeping, had severe headaches, and lots of dizziness. Daikaden was brought back to the emergency room where he had a MRI done, that showed no abnormalities and his mother was instructed to continue to allow him to rest as concussions can take a long period of time to heal. About 2 weeks later, Daikaden wasn't able to walk without holding onto things, remained not eating, not sleeping, and the headaches were becoming more severe. His mother took him to his family doctor, who instructed her to take him to emerg right away, as his balance was very concerning. He was again taken back to the emergency room and assessed. The doctor suggested sports medicine and physiotherapy and they were sent on their way. 3 days later the emergency doctor called my sister personally and wasn't 100% percent convinced on his orders, he wanted him brought back in for further assessments. Daikaden returned to the emergency room again and the doctor did his assessment and made referrals. Due to Daikaden's age some were skeptical to assess him. Daikaden was then referred to a Concusson Clinic in, Barrie Ontario. Daikaden had his appointment in Barrie about 2 months after the injury. In order to be seen by the Concussion Clinic, you are expected to pay the first $1000.00 of assessment fees and once you've paid for that, OHIP will cover the rest. So Daikaden was assessed by the doctors down there. They did tests on Daikaden, which they stated he failed significantly. There diagnosis suggested that Daikaden's cortex was off, this meant he sees everything around him in "waves", one eye was seeing a far distance , the other a short distance. Which they said explained the not being able to walk, the extreme dizziness and headaches. Next was the treatment plan, he would need to wear glasses 2 kinds (clear frames for indoors and sunglasses for outdoors), in the frames would be prisms to attempt to correct his cortex. Once the cortex was corrected he would move on to physiotherapy to regain his strength and help him to walk again. These glasses I might add are NOT covered by OHIP and each prism change is an additional out of pocket expense. His was mother was informed without this treatment Daikaden would not get better. His mother was told this would be a very long road to recovery, as working with the prisms can be a very touch and go experience. Daikaden would need to be assessed about every 10-14 days in Barrie, Ontario to make sure everything was healing, to long and it could cause permanent damage and not long enough could make them have to start all over. Daikaden's last appointment did not go very well, the doctor stated his peripherals have improved 50% but that his depth perception hasn't changed at all. They will be monitoring him closer now, which means maybe more visits more often. Daikaden missed two months of school before summer vacation and the doctor has not yet cleared him to return in the fall. Which could mean tutoring costs for the family, on top of the travel expenses and glasses. Daikaden was a very active 10 year old, loves playing baseball, soccer and hockey. Along with the medical side of Daikadens health this is starting to impact his Mental Health. Many questions on when am I gonna get better? Will I ever be better? I'm trying and nothing seems to be changing. Not being able to walk without supports, not being able to sleep and long lasting headaches/dizziness has caused alot of frustration, sadness, and hopelessness. He has lost his spark and could def use with some prayers. Any amount of a donation is appreciated and we thank you very much, for assisting in the unforeseen costs of travel expenses, glasses and prisms, and future physiotherapy costs. Please keep this sweet little boy in your prayers!
Thank you ! And we will keep you updated on his recovery.
Organizer and beneficiary
Ashly Gardner 
Organizer
Sault Sainte Marie, ON