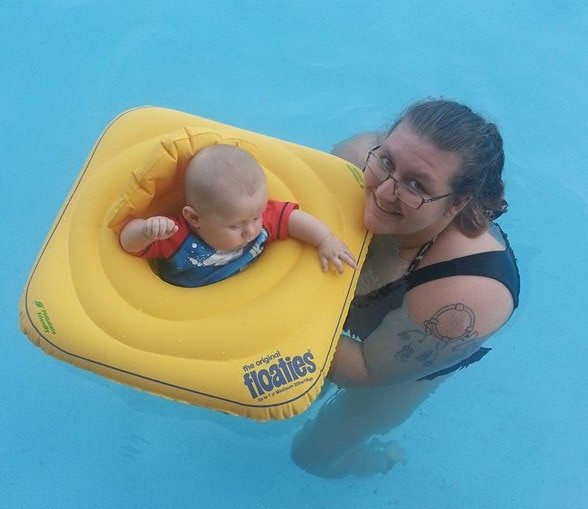 Aria... Loved by many. Strong, courageous and loving. She is daughter, sister, granddaughter, niece and best friend to many. Aria has had many challenges in her life. She broke her back in an accident at 17. Told, she would never walk again, be confined to a wheelchair for the rest of her life and never work or, even more heartbreaking, have her own child. 
      Aria didn't accept any of this. She worked really hard and taught herself to walk again and ceremoniously disposed of her wheelchair. Aria went on to have a baby and he is now 15 months old. She worked two jobs to support her child. Just as she is coming into her own and realizing how far she has come, another tragedy hits. Aria is now in ICU from a horrible event. Not only is she suffering from Traumatic Brain Injury..TBI, which steals so much away from a person to begin with, she has lost both eyes and will once again be in a wheel chair due to the significant injuries she recently sustained. 
     Aria is only 24 and has limited insurance at her job. We started this fund to help alleviate the burden on her, and her extended family, for the mounting medical bills. Not to mention future expenses for a wheelchair, seeing eye dog and months of rehab. 
      Any donation, big or small, would be greatly appreciated. Thank you from the bottom of our hearts. 
  The family of Aria Wagner.
Organizer and beneficiary
Carmella Piperni Wagner
Organizer
Jacksonville, FL
Carmella Wagner
Beneficiary