Comic Book Covers 4 Cancer #CBC4C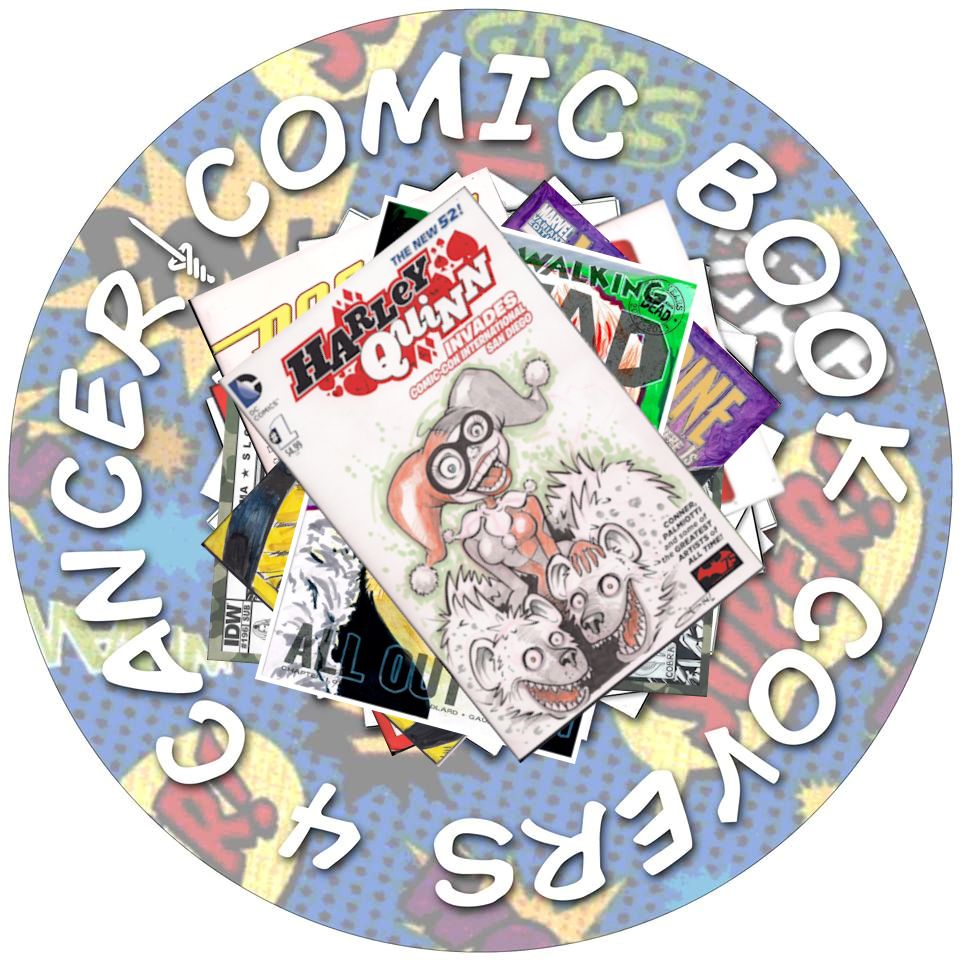 I'm working on a project to raise money for the
American Cancer Society
called "
Comic Book Covers For Cancer
" (#CBC4C), and I'm looking for artists to help support this project. My reason for this is that my mother is a cancer survivor, and my father currently has leukemia.
The idea stems from a project that The Hero Initiative ran in 2013 with artist covers called
The Walking Dead #100 Project
.
As you can see from the website, many of these covers have raised considerable money. I'm working with artists to raise money for cancer research. This will also help to promote each artist's name and work.
Each artist would donate their work on some various blank cover comic books that I, or they, provide. In turn, I will auction off each completed comic book with the proceeds going to the ACS. With each comic sold, I will include artist information and a certificate of authenticity.
Obviously, I'm looking for artists who are interested in working with comics and my hope is that we can raise some money for research and promote every artist that helps.
The funds raised by this campaign are going to be used to promote the #CBC4C project at
Wizard World Portland
,
Northwest Comic Fest, Rose City Comic Con
and
Eugene Comic Con (EUCON)
. The funds will also help to increase the number and variety of blank comic book covers we'll have available as well as keep us stocked with shipping supplies.
To date, #CBC4C has been able to raise over $4,400 for ACS. (June 4, 2016)

I have a solid background in comic books and online auctions on eBay. Our eBay seller ID is
CBC4C
, and you are more than welcome to check out our feedback. With your help, we can continue this measure of success.

https://www.facebook.com/ComicBookCovers4Cancer
Thank you.
Organizer