OLIVIA GOES COAST TO COAST (NYC to LA)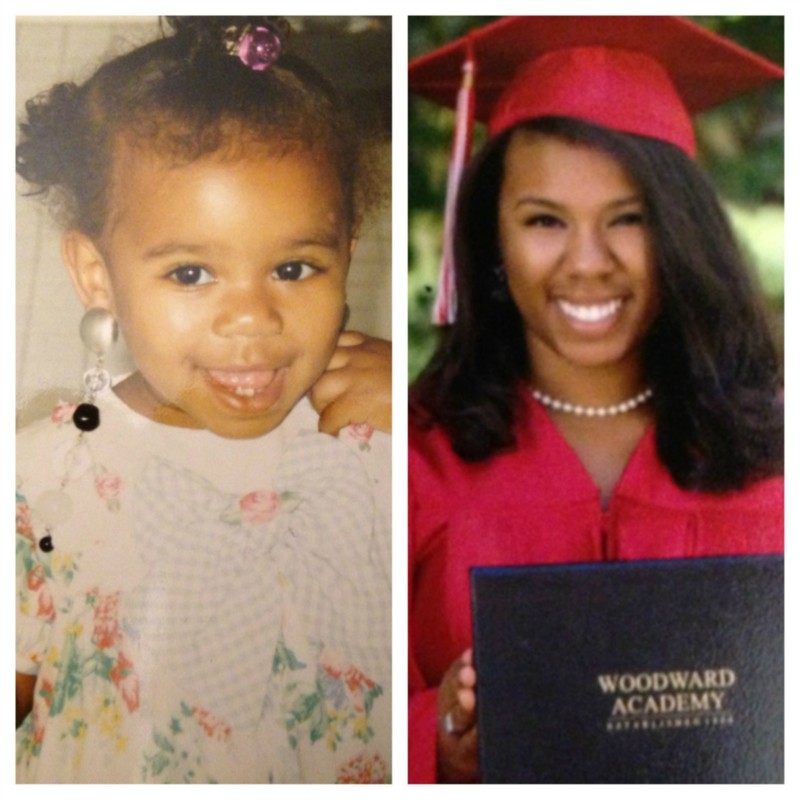 "PLEASE CLICK ON MY PICTURE ABOVE TO SEE MY VIDEO"
I am accepting this opportunity to attend MMC knowing it is truly a blessing and a chance for me to do what I've dreamed of doing since I was a 5 years old...! Become a Broadway Actress!!!!
Any amount of money will help my family afford to send me to MMC. If 5000 people will donate $5.00 each I will reach my goal. If you have any questions before donating, please don't hesitate to contact us.
Thank you for watching.
Hi this is Olivia Washington and I am College Bound to Marymount Manhattan in New York City to pursue a Dual Major: BFA in Acting and a BA in Musical Theater. My tuition, school fees and my room & board are $60,000 a year! My family and I are working to raise the last $25,000 and are asking for your support!
Please take a moment to read my college essay & see a little of my performance in my highschool musical "Hairspray"-It really sums up my reasons for asking for your help....
4 mins 13 secs (sorry its so long but its hard to put a life long dream into a few simple words...all you need is 5 mins! thanks)
My heart skips a beat as the music begins to play. I speak my line, "The front door," hoping the audience could not see that the line leads into the epitome of my nervousness. To them it's just a line, but to me it is the bridge that leads over to the mere thing that is my biggest fear. Even though the butterflies in my stomach feel as though they are pushing me backwards, I proceed to walk to the skirt of the stage.
Spotlight
. The pressure is on; my hands start to get clammy and I can feel sweat formulating at the edges of my blonde wig. I think to myself; "everyone is watching you Olivia, the higher the pedestal, the farther the fall." Meaning whatever I do, I cannot mess up. I begin to sing: "There's a light...in the darkness, though the night is black as my skin." No turning back now. During the next four minutes and thirteen seconds I am Ms. Motormouth Maybelle in the musical Hairspray.
Around school I am Olivia, the loud girl, the theatre girl, the girl who's always laughing, the funny girl, and the girl whose personality fills a room. But when I step into the theater I am Olivia, a leader, a young woman who is serious about her craft, and a talented female whose peers put her on a pedestal and think she does what she does with ease. Little do they know that performing terrifies me. My biggest fear is rejection and failure, and what better place to feel rejected then while singing a solo and having the possibility of messing up? I guess I have mastered the art of deception of my fears in someway or form; in fact the fear makes me push harder. My eyes are blazing with the strength and passion that a woman way beyond my years would have. Somehow I am able to delve into the mindset, the characteristics, and vocal "seasoned singer" qualities. Meaning a woman who is of elder years, and has sung her whole life: soulful. Some call it the talent of being a great actress and performer through technique and hard work; I call it being blessed.
I continue to work my way toward the part of the song, which is the most difficult vocally, and where I feel most vulnerable; my hands still show me no mercy and are sweatier than ever. I finally get there "Lord knows:" I take a deep breath trying to fill my diaphragm and lungs with as much air as possible "Where I've been!" With passion and vigor I do a vocal run with soul and gospel finesse to end my successful holding of the note. The audience springs to their feet with tears in their eyes as they begin clapping, screaming, and hooting. The drums crescendo in and the chorus and I sing, as tears start to well up in my eyes: "Oh! When we win, I'll give thanks to my God cause' I know where I've been!"
Lights out
. Exit stage right.
We go out to the meet and greet after the performance, and I have never felt so loved, appreciated, admired, and moved in my life. I felt something hugging my legs from behind and when I turn around and look down, I see a little boy and girl who are each around three years old. Nervously the little boy utters out the words, "You're a good singer" and the little girl proceeds to say, "You're a good actor." I thank them and give them a hug. They then scurry away back to the side of their mother. At that moment I know for certain, that this is what I want to do until the day I die.
Who would have known that four minutes and thirteen seconds of me acting and singing on the stage could happen to be the moment that it all clicked.
I always knew that theatre and performing was my calling, but this experience made it so real to me.
Sometimes it takes just one moment in your life to influence your future, and that moment on stage was mine. It was not the fact that I won the Shuler Hensley Award for best featured performer in a high school musical or that I got a standing ovation that influenced me; it's the impact that the individuals in the audience shared with me personally.
The tears from people whom I have never met in my life symbolized the embodiment of what the goal of a true performer is: to put aside all your own fears and anxiety for the need to touch the souls and hearts of others. That's exactly what this experience forced me to do. I left it all on the stage. So yes, some say that "the higher the pedestal the farther the fall," but there are just some things in life worth the risk.
PLEASE DONATE AND FEEL FREE TO SHARE

Organizer
#1 fundraising platform

More people start fundraisers on GoFundMe than on any other platform. Learn more

GoFundMe Guarantee

In the rare case something isn't right, we will work with you to determine if misuse occurred. Learn more

Expert advice

Contact us with your questions and we'll answer, day or night. Learn more