Sp. Needs' Christmas in July 2016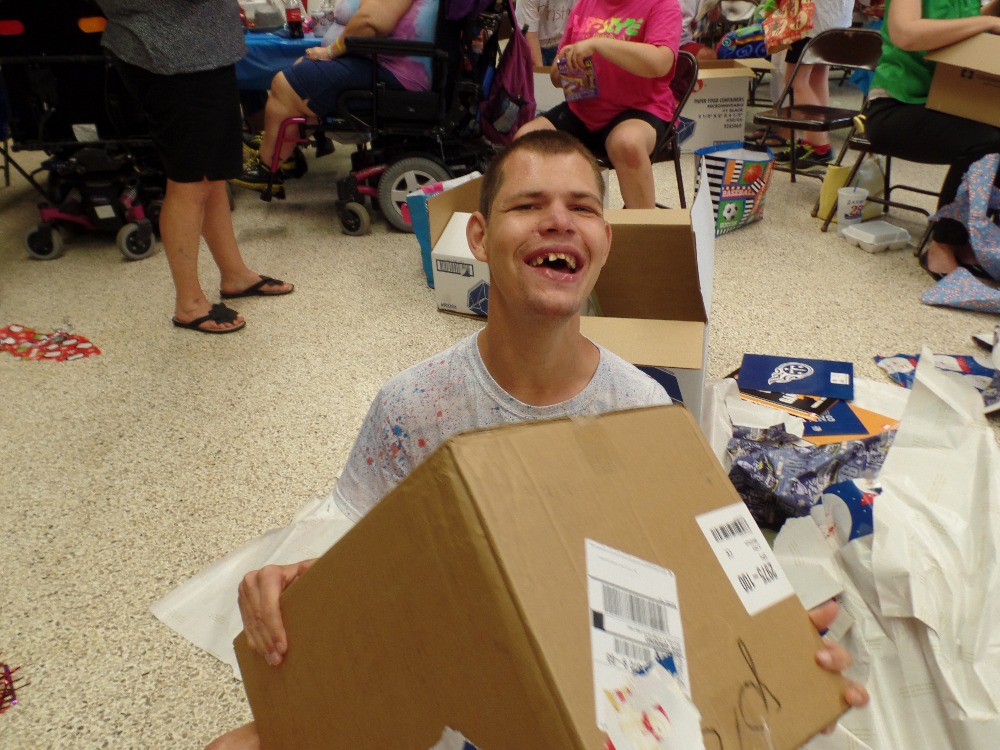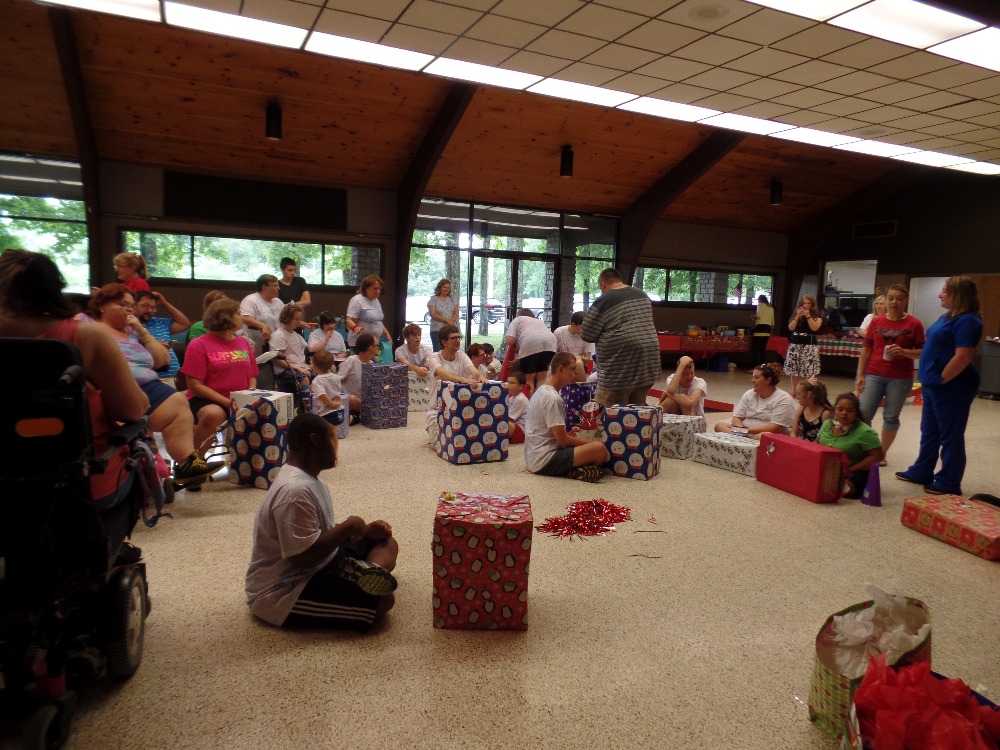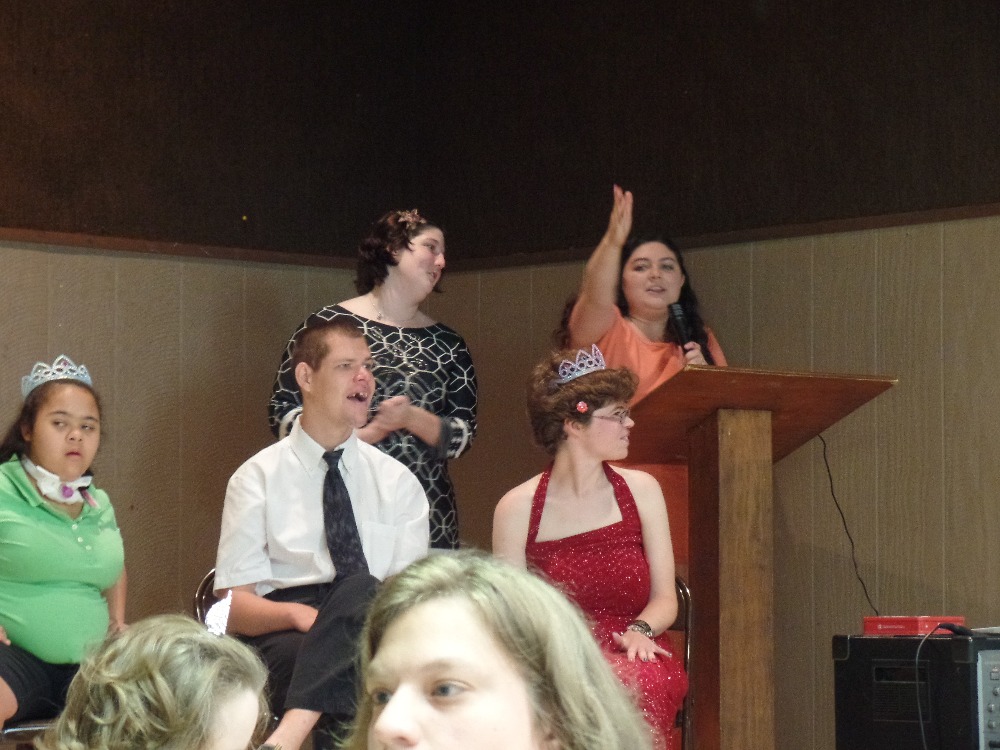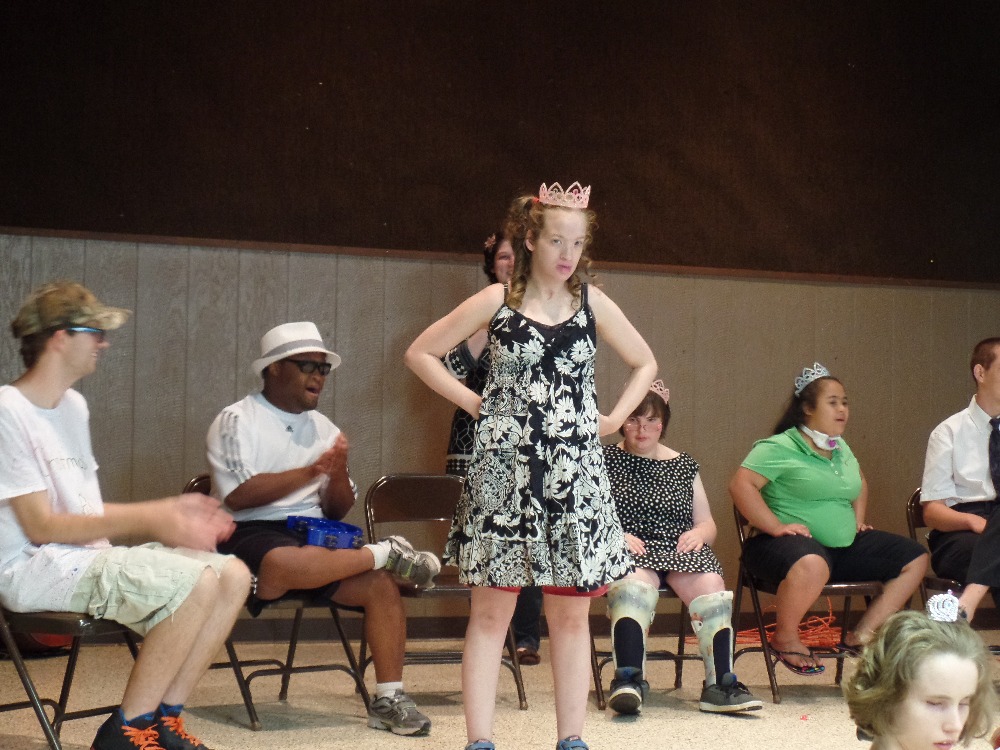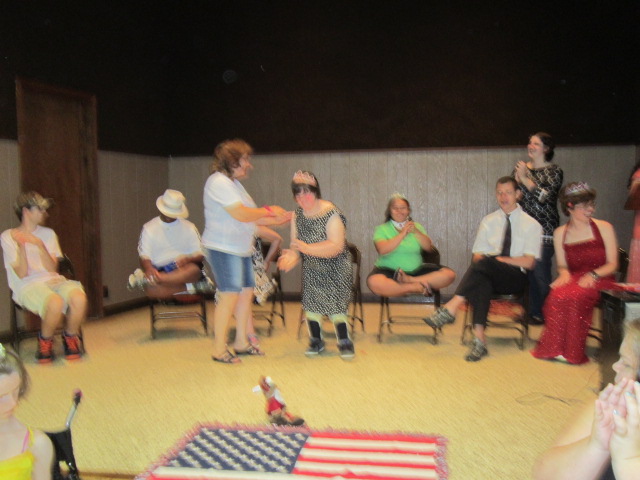 My name is Debbie Wooden, and I am a proud mom of 2 adult children,  one of whom has multi-disabilities.  Daniel is now 26 years old.  After he aged out of high school,  I was approached by another mom of special needs' adults.  We realized there were not many programs geared toward special needs' adults.  Everything seemed to end once they aged out of school.  She began a day program called Joy Center.  We opened in July 2012 with ten students, who we call VIPs because we know they are Very Important People.  
As Joy Center's one year anniversary rolled around, I felt led to do something special for our VIPs.  I decided on a Christmas in July Party, complete with Bible lesson, games, relays, crafts, and of course, gifts that were donated by local businesses and individuals.   The director and I also challenged each other to a relay with the loser getting a pie in the face.  For some reason, it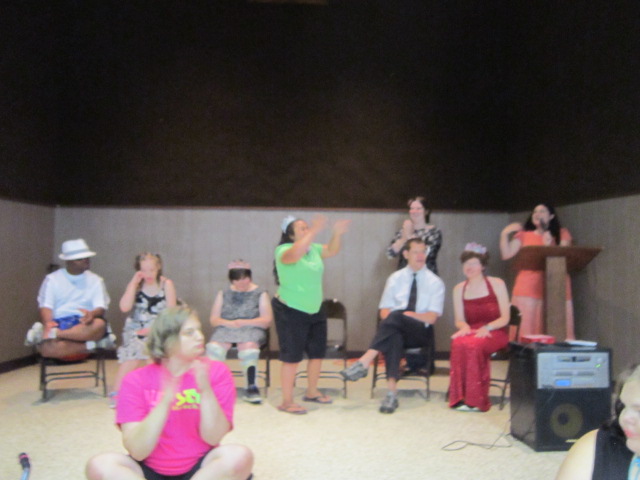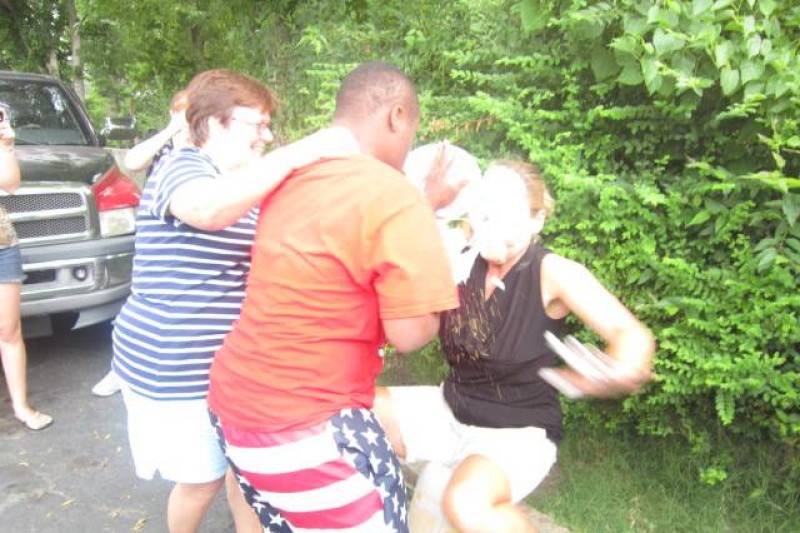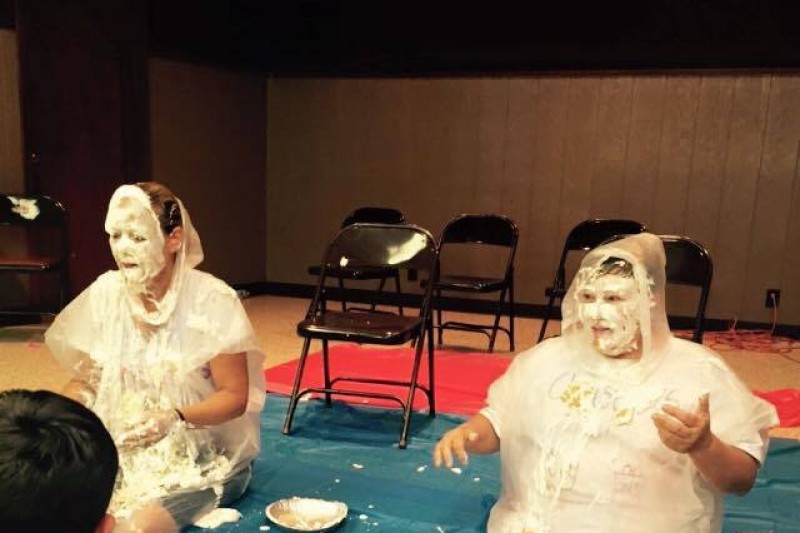 always seems to be a tie, with both of us getting pied. 
By 2014, our VIP numbers had grown considerably, but through private donations, we managed to continue our tradition of our Christmas in July Party.   As I began to plan for Christmas in July 2015,  with even more new VIPs,  I realized our once small group party had outgrown my 1500 sq. ft. home.   WHAT A BLESSING. ...Our 2015 party had grown so much that we rented a venue for that year.  With God's blessing us, we had our biggest ever Christmas in July Party, managing to get gifts for not only our 21 VIPs, but a few special needs' guests, as well.  Our students even enjoyed a talent show and a beauty pagaent,complete with hair stylists, manicurists, and makeup assistants.  (We had to make good use of the stage, now didn't we?)
The funds raised from this account will be used to purchase gifts, averaging $100 per VIP, maxing out at 25 gift recipients.  Anything over that amount will be used to purchase food items, pagaent necessities, craft or game needs, or it could possibly opening it up to including another special needs' guests or two.  
I am hoping to have the funds by June 1st to ensure enough time to buy all gifts and have each individually wrapped by our party date of July 7,2016.
Seeing these kids smile and making them happy means the world to me.  Some of our VIPs can't walk, talk, or see.  They have been excluded by so many because of their disabilities, that I would like to continue to show them how special they are by including them specificially......by having the best Christmas in July Party...EVER.  
I would be so thankful for each donation, no matter how small.   Remember the story of the Widow's Mite?   It's not about how much you give, but doing so with a loving heart.  
Thank each of you for taking the time to read my story.  God Bless each of you.
Organizer