I'm Donald Dimon Please Help Me
*** MY TESTIMONY ***
Dear Friends and Family,
As I promised today I will tell you all what I have been dealing with over the last few months, actually the last 2 years. To let you know, it is very difficult to bare my soul like this.
Two years ago, I was laid off from my primary position due to downsizing and other circumstances. I didn't think it would take long to find a good position ...due to my experience and credentials, let alone my reputation for what I do professionally. I had plenty of money in the bank, and spread out, but due to cutbacks and poor economy, jobs and positions became increasingly scarce. Then I started to experience weird health issues, abdominal pain, seemingly with no identifiable cause at the time, then in late 2011 I was told I was legally blind due to severe cataracts in my eyes, this effected my ability to work as well. I had to have eye surgeries. That situation was stretched out until Aug. of 2012, due to demand. In August I had both eye surgeries where they removed the cataracts and put implants in my eyes to correct my vision, it was a huge success, Thank God.
Shortly there after, I started experiencing this crazy abdominal pain again, off and on for months, I was in and out of the emergency room quite a few times, they could never identify what was causing it. I had X-rays, CT scans, and MRI's, not to mention lots pf blood work.
I was constantly hoping that the doctors would find the cause and fix it, I was constantly praying about it.
Now, going thru all of this and having my two daughters to think about, I was under a lot of stress at times, my money started to decline, and before I knew it, I was struggling financially. However, God brought me through all of this, even when it seemed bleak, he blessed me with good friends and people who stood up.
Recently, two weeks ago, I was back in the E. R., I was having severe pain in my upper right side by my rib cage, they did x-rays and a CT scan again, with an ultra-sound, they found a spot on my liver, a possible abscess, and told me to see my doctor and get an MRI done, that was basically 3 weeks ago, they also saw something in my right lung like possible pneumonia, but didn't say anything at that time. they sent me home with some prescriptions.
Tuesday of this week, I was home, the right side center of my chest was killing me, like a severely strained muscle or broken rib, I was even coughing up streaks of blood and was congested. So I called my good friend Joe, and he took me to E. R. again. They did a Ct scan again, diagnosed me with a weird case of pneumonia and admitted me. The next morning my doctor came in and told me a lung doctor would be by to see me, well he did and another CT scan was ordered with contrast and dye. About an hour after this was done the doctor came in and told me he thinks that I have Lung Cancer and Liver Cancer, he explained that he wanted to do more tests, I was so blown away, in tremendous pain, and overwhelmed, it was all surreal to me. I broke down, my first thought was "What about my daughters !" I told the doctor I have to go outside, walk around, clear my head and make some phone calls, he said ok.
I started praying so hard, it's like the deepest part of my soul started uttering my prayers for me, my biggest thing was "what about my daughters". I've never been selfish, but for my daughters sake, I don't want to leave them in this world so young without me to be there for them, this doctor had told me that very soon I would be fighting for my life. He said that the Lung Cancer looked as though it had advanced very aggressively very fast and that the Liver Cancer was a result of the Lung Cancer. On Thursday morning he showed me the images from the x-rays and CT scans, I saw what he was talking about, it was ugly, and it wasn't there a few months ago. He let me come home for a few days Thursday evening, with some anti-biotic's, steroids, and pain med's. I have to go back Monday or Tuesday for further tests. He thinks the liver cancer is already at a possible stage 4, which means I will have to immediately start chemotherapy.
To have just one of these cancers is tragic, but I am faced with both at the same time, I called my daughter Brittany and told her everything, she was very upset, she cried, and I knew it was because this was happening to her dad, she was hurt, sad, and scared, I cried because I had to tell her, I didn't want her to find out any other way, I knew it hurt her, and I cried because I had to break this news to her. I told her that I need her to be strong and go hard just like she does with her Marine Corp ROTC, to be tough, because I was going to go hard and fight this with all my might. Now deep down inside my daughter is tough, tougher then nails, I told her to just stand tall and go hard with me, she said I'll go hard dad. We have talked since then and I have injected some humor to lighten things up and cheer her up. My baby Alisha is too young to understand, but she takes the term "daddy's girl" to an all time new level. I have to be here for her, I have to survive, even though many people loose this battle, I have to win. These are two of the most deadliest cancers known, and I'm praying that Almighty God will deliver me thru this, give me another chance, and save me for my daughters sake, I am asking all of you to be harmony with this prayer...Please.
The other thing, after talking to my lifelong friend Melvin Parker, and he told me to share this part as well, I am financially broke, all my resources have dried up, bank accounts, 401K's, investments, everything. I need help, I don't know how many of you would be willing to help me, I don't know if I will ever be able to repay you. What I do know is that if your heart and mind moves you help me, God will repay you. I have bills that need to be paid in the next 3 days, to avoid loosing my home, I have to figure out a way to pay my rent up for the next 6 months or more, pay the cell phone, have cash for gas and a few other little things...I don't have a lot of debt as some people do, but I am humbly reaching out to any of you that will help me and my daughters. I can provide account information where money can be wired straight to my credit union, even set a separate account if need be, I can provide the information needed if anybody wants to contact my landlord and help with rent. I am humbly asking you to help me, help me overcome this, help me by praying in harmony with me, help me by maintaining my home for my daughters, to help me fight this and everything that the devil has hit me with, I kind of feel like Job, but MY FAITH will NOT be moved, because I believe in Jehovah (God) to hear my prayers and show me mercy. I need to raise a lot of money my friends, I have to extinguish some of these worries while I fight for my life. I will keep everything as open and transparent as I can with complete updates for all of you.
I ask only one more thing of all of you...STOP the madness and drama that fills your lives, make changes, love your children more then you ever thought you could, raise them, teach them, separate yourselves from bad relationships, bad friendships, be forgiving, but cut these bad things loose, move on to a brighter lifestyle, be grateful and appreciative of good people in your lives, take nothing for granted. Seek out God and his Kingdom, knowledge of his son Jesus Christ...it is the greatest education you can ever have, share it with your kids and loved ones, just please...stop wasting time with worthless, trivial, and meaningless issues. The devil uses these things to distract you...Be of good courage, because you never know when one day you too might be fighting for your very life.
I have humbled myself and bared my soul to all of you, and for those of you who will read this and take it to heart, it is with love and tears in my eyes that I thank you with all my heart. If you want to contact me, please let me know.
Sincerely, Donald Dimon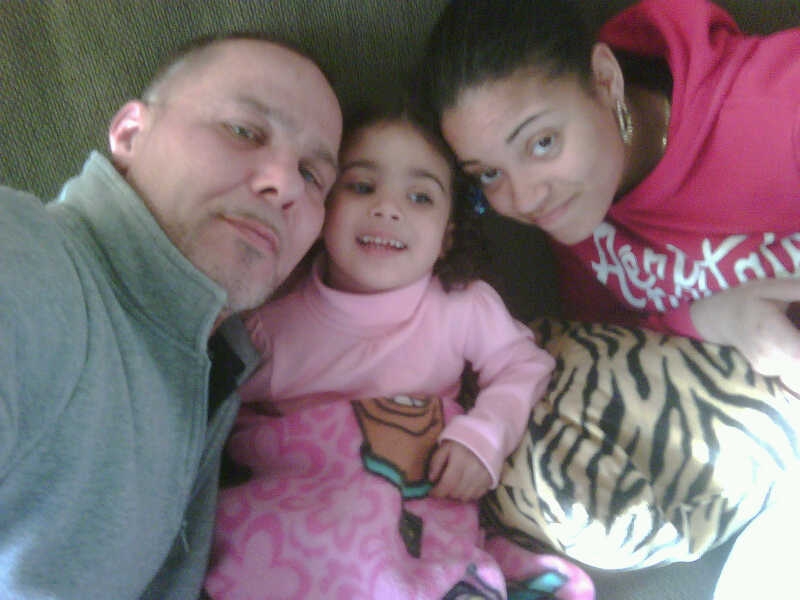 Organizer
#1 fundraising platform

More people start fundraisers on GoFundMe than on any other platform. Learn more

GoFundMe Guarantee

In the rare case something isn't right, we will work with you to determine if misuse occurred. Learn more

Expert advice, 24/7

Contact us with your questions and we'll answer, day or night. Learn more