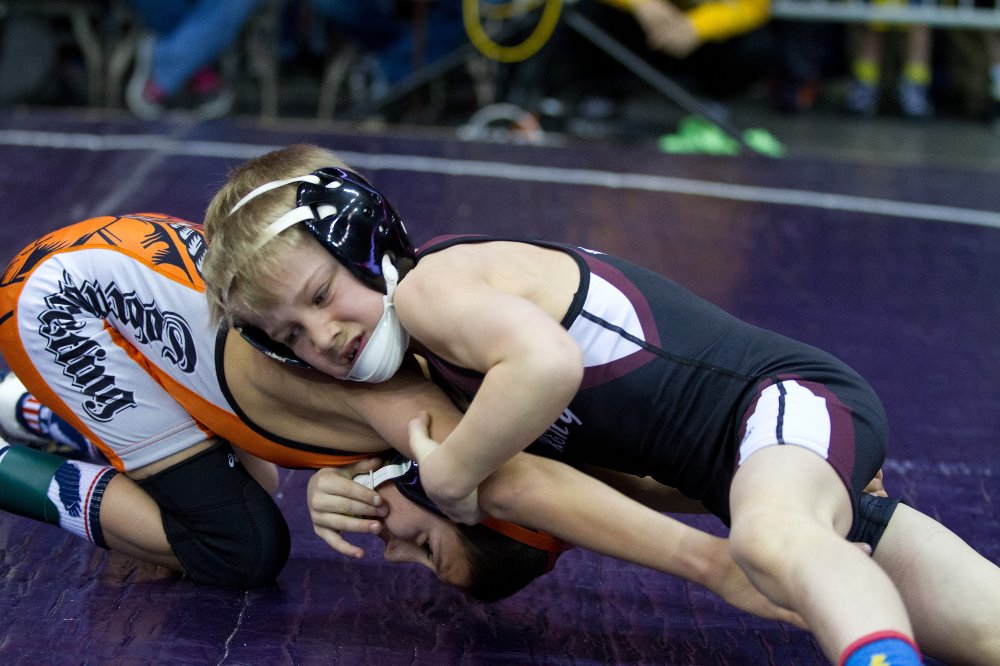 The Ankeny Wrestling Club has started this GoFundMe account to help Isaac Bruhl battle back from a serious illness.
As many of you know, Isaac Bruhl has been battling a serious illness for the past several months. Beginning in October of 2015, Isaac developed stomach ulcers and other gastro-intestinal issues that have led to complications resulting in extreme weight loss. Treatment and recovery has required extensive in-patient hospital stays at Blank Children's Hospital, a children's hospital in Kansas City, and most recently an extended in-patient stay in Denver Colorado for intensive treatment.
As everyone who knows Isaac is aware, he is gifted athlete and a state champion wrestler who also participates in soccer, baseball, and football in the Ankeny community. Isaac is also a gifted student in third grade at Ashland Ridge Elementary school in Ankeny. Most of all, Isaac is just a great kid who brightens the lives of everyone around him.
The good news is that Isaac is making a steady recovery and has regained almost all of the weight that he lost. Isaac is expected to make a full recovery, although this will require another 4-6 weeks of in-patient care in a Denver hospital.
During Isaac's treatment and recovery, his parents Brad and Melissa have put their lives on hold to be with Isaac during his illness. Constant travel and in-patient hospital stays have resulted in Brad and Melissa taking extensive time off from work and incurring huge medical bills due to deductibles, co-insurance, and denied coverages for out-of-network treatment.  
The Ankeny Wrestling Club hopes to raise $50,000 to help the Bruhl's cover a substantial portion of their out-of-pocket costs. We urge you to share this message with all of your Facebook friends and contribute whatever you can to help Isaac and the Bruhl family to recover from this ordeal. Please pass this message on to as many people as possible!
Thanks for your contribution! Every little bit helps! 
Sincerely,  
Kirk Rathjen                                         
President – Ankeny Wrestling Club
Curt Bennethum
Vice President – Ankeny Wrestling Club