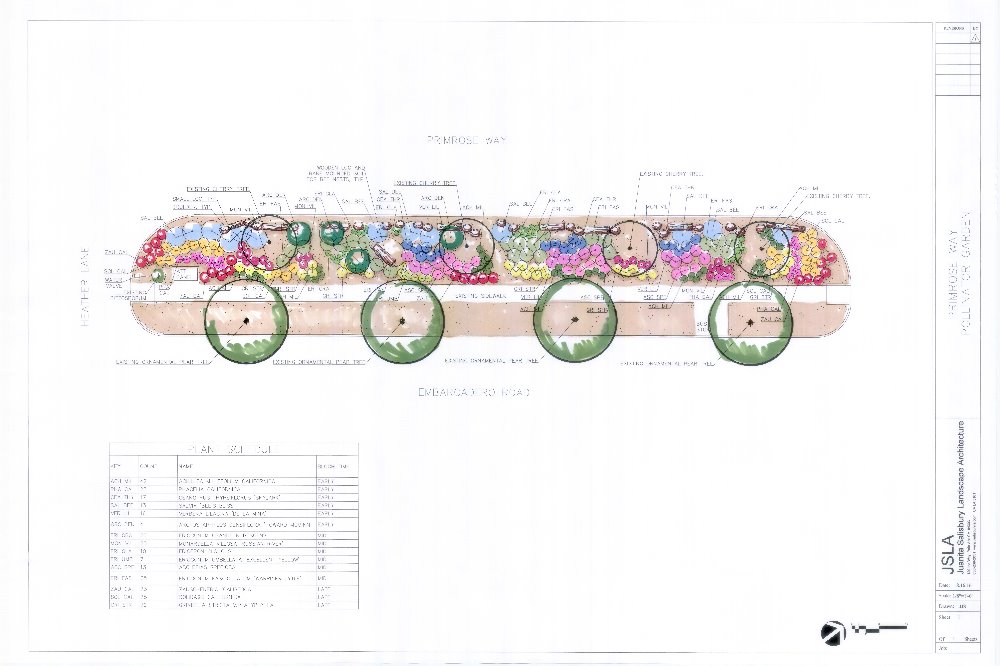 I'm Juanita Salisbury, a landscape architect in Palo Alto, California.  The campaign objective is to raise funds for creating a pollinator garden and habitat.
The site is in a parkway located between Primrose Way and Embarcadero Road in Palo Alto.   Currently the site has nothing but lawn and four Cherry trees.  The size of the area is about 20'x200' long.
We need to remove and haul away the grass, prepare the soil by tilling, amending, mulching and then plant native California plants.  We will also be using boulders and logs to create habitat and paths. 
Most of the funds will go for site preparation (about $15,000) and the rest for plants and signage.
Our goal is to have the site prepared by December 31, 2016.  We'd like to plant in Winter or early Spring 2017 to take advantage of the rainy season. 
Because it could  take a couple of months to schedule the site preparation, we'd like to have the funds raised by the end of October 2016 or earlier.
I often walk through the residential neighborhoods in the area and am always struck by the differences in pollinator visits to the front yards I walk past.  Yards with native and pollen-rich plants are alive with native and honey bees, butterflies and hummingbirds of all kinds. 
Sadly, such yards are the exception rather than the rule.  Most yards do not provide year-long nectar, pollen or habitat for native pollinators.  The neighborhoods are pollinator deserts.
Native and non-native honey bees are struggling from habitat loss, less biodiversity, and pollution  among other things.  Since one in three bites of food and drink rely on pollinators, I was looking  for opportunities to create more resources for them.   After talking with the city of Palo Alto about what I  had in mind and drawing up a design for for the garden, they gave me the green light to proceed.
My hope is that others will be inspired to enhance the pollination resources by planting native (and/or pollen-and nectar-rich) plants and providing pollinator habitat.   Inspiration can come from observing the complex and subtle interconnections of which we are part--and are right in front of us.